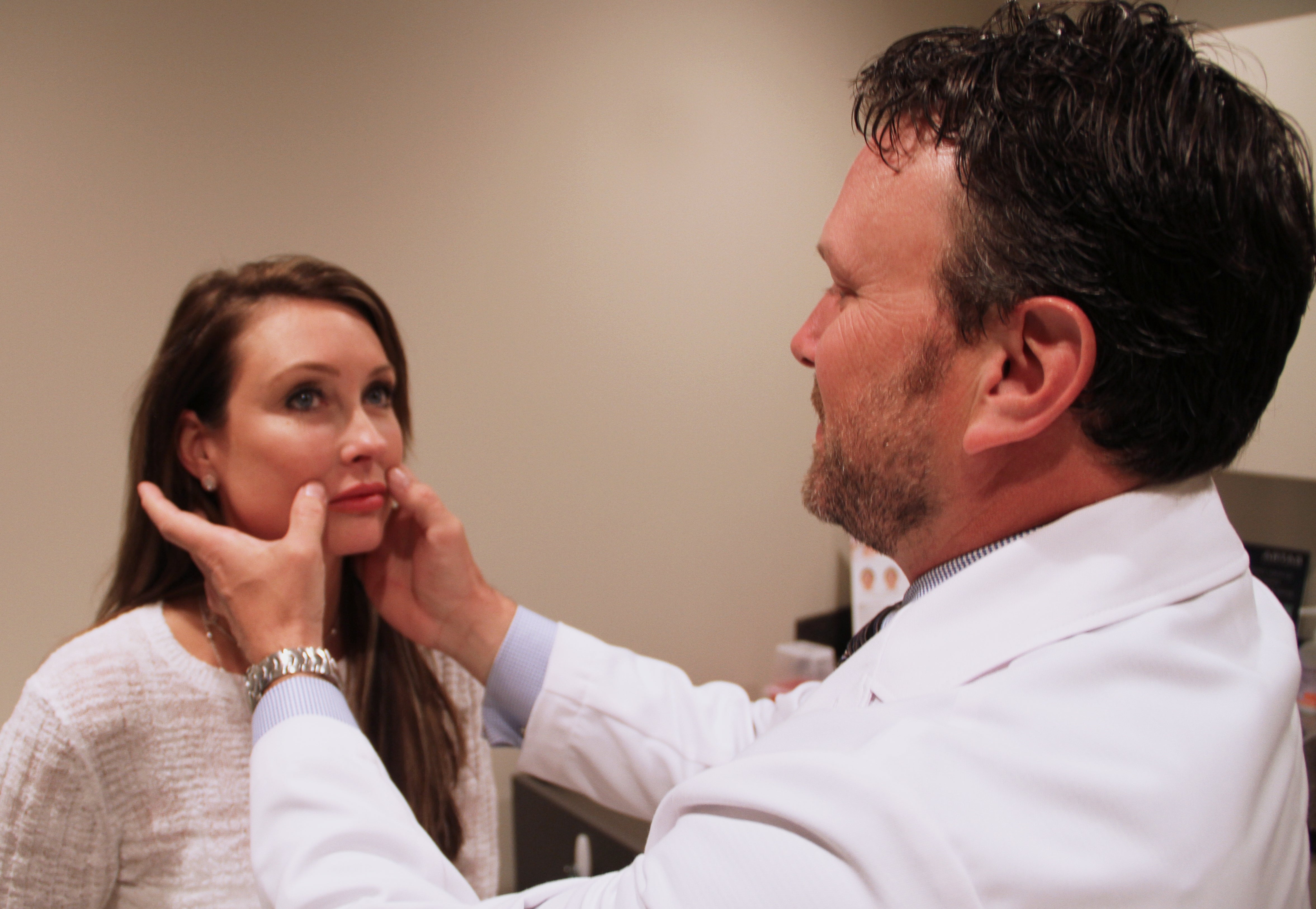 The plastic surgery trend that's skyrocketing in the U.S.
A record number of Americans underwent lip augmentation procedures in 2015, making them the second ­fastest growing facial procedure in the United States since 2000, according to new data from the American Society of Plastic Surgeons (ASPS).
"We found that the number of lip enhancements jumped another 5 percent in 2015, which is up 50 percent from 2000," Dr. David H. Song, president of the American Society of Plastic Surgeons, told CBS News. "So, it's pretty profound."
More than 27,000 lip implant procedures took place last year -- amounting to about one every 20 minutes.
"Lip implants have been around for quite a while, but new technology is taking the industry by storm," Robert Houser, DO, a plastic surgeon in Westerville, Ohio, said in a statement. "That's why we're seeing such growth in implant procedures."
The newer implants are made from soft, flexible silicone and are more stable and pliable than previous implants. "We make two small incisions in the corners of the mouth, use a tiny passing instrument to pull the implant into place, and you're done," said Houser. "Two stitches, very little bruising, minimal swelling and a very quick recovery."
Lip implants can be removed, he notes, if patients decide they no longer want them.
Additionally, there's been a steady rise in lip injections, including Botox and Dysport injections and soft tissue fillers. These temporary procedures may be a good option for some patients, doctors say, since if they end up not liking them, the effects will wear off within a few months.
When it comes to motivations for lip augmentation procedures, Song said they run the gamut.
"The motivations are very diverse and individual. Some patients want a very natural enhancement. Some want something more dramatic. Some patients actually want a lip reduction, so it spans the entire spectrum," he said.
The ASPS also conducted a national survey asking more than 1,000 women which celebrity's lips they would most like to have. Jennifer Lawrence came in first, followed by Scarlett Johansson, Jennifer Garner, Angelina Jolie, Kylie Jenner, Beyonce, and Lisa Rinna.
But it's not just women seeking lip augmentations. About 1,200 male lip procedures were performed in 2015, representing a 400 percent increase since 2000.
People looking to augment their lips need to do their homework, Song said, to ensure their safety. Avoid at-home techniques, such as cupping therapy -- an ancient beauty ritual which was resurrected last year with the #KyleJennerChallenge -- and any provider offering services that is not certified.
"This is a real procedure with real risks and potential complications," Song said. "We feel that the best physicians that offer this are plastic surgeons that are board certified by the American Board of Plastic Surgery and are members of the American Society of Plastic Surgeons."
Thanks for reading CBS NEWS.
Create your free account or log in
for more features.