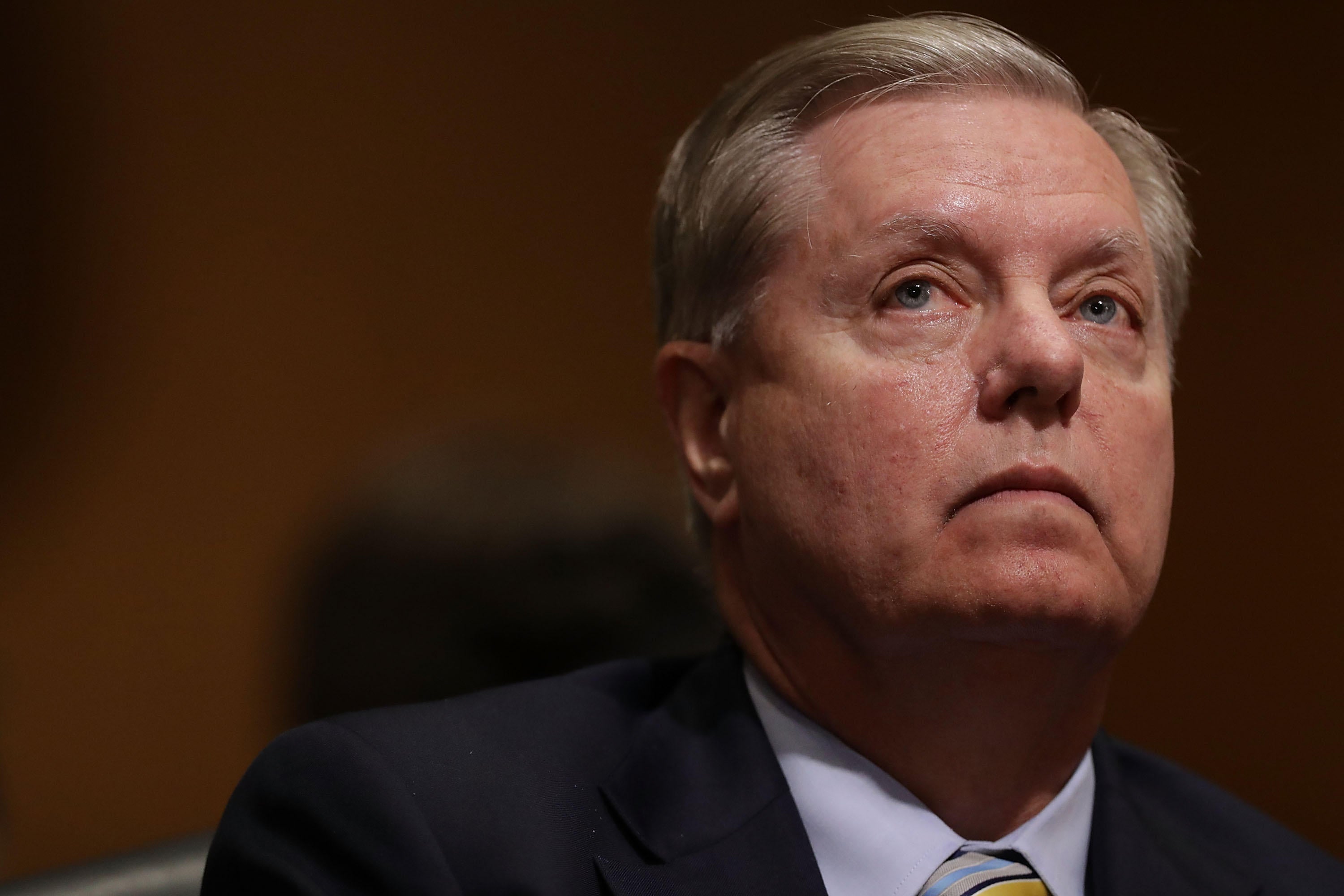 Lindsey Graham on replacing Jeff Sessions: "The relationship is not working"
Senator Lindsey Graham says that the relationship between President Trump and his Attorney General Jeff Sessions is "not working" and describes it as "dysfunctional." Graham, appearing on NBC's "Today" show, suggested that Sessions could potentially be replaced after the midterm elections should Trump choose to do so.
"This is a dysfunctional relationship. We need a better one. Is there somebody who is highly qualified that has the confidence of the president, [and] will also understand their job is to protect [Special Counsel Robert] Mueller? Yes, I think we can find that person after the election if that is what the president wants," Graham said Tuesday.
Graham, a frequent Trump ally who serves on the Senate Judiciary Committee, recalled that Sessions was an early, loyal support of the president's on the campaign trail when almost no one else in Washington was. But when Sessions recused himself from overseeing the ongoing Russia probe into the 2016 election, Graham says he grew "afraid that... the president was going to strike out and fire the guy." It's been a sticking point for the president ever since.
Mr. Trump most recently attacked Sessions during an appearance on Fox News, saying Sessions "never took control" of the Justice Department. Sessions responded that same day, saying in a statement that he "took control of the Department of Justice the day I was sworn in" and "will not be improperly influenced by political consideration."
Graham said, "He had to recuse himself, guys, because he was part of the campaign that is now being investigated. But we need an attorney general that can work with the president, that can work the the Department of Justice. This relationship is beyond repair, I think."
Graham added that Sessions is "not the only man in the country that can be attorney general."
"I'm not asking him to be fired, but the relationship is not working. To replace him, you have to replace him with somebody who is highly qualified and will commit to the Senate to allow Mueller to do his job."
While he said Mr. Trump "firmly believes" the Russia probe is a form of "political retribution," Graham was adamant that Mueller is "not on a witch hunt."
"Let him do his job. I've seen no evidence of collusion," Graham said. "I can do a lot of things on behalf of the nation, but I'm not going to be able to convince Donald Trump to be quiet about this. But I am committed to allowing Mueller to do his job. And at the end of the day if there was collusion against the Trump campaign and the Russians, that will be it for me. Anything else is just noise."
Thanks for reading CBS NEWS.
Create your free account or log in
for more features.