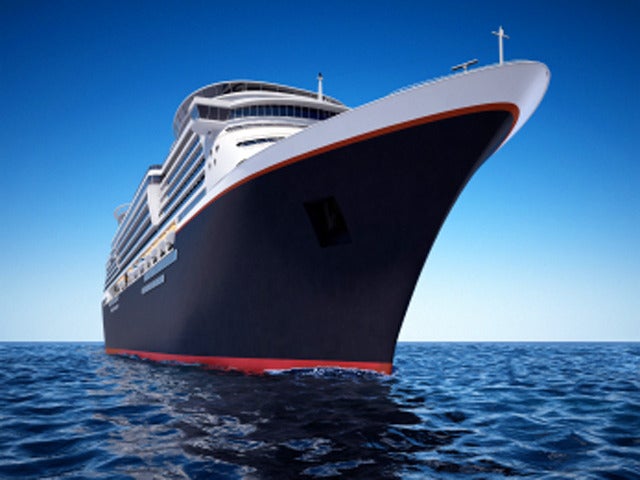 Lessons from my free cruise
(MoneyWatch) While riffling through my mail recently, I came upon some very exciting news: Caribbean Cruise Line had awarded me a free cruise for two, valued at $1,300.
Caribbean Cruise Line is not related to the giant cruise operator, Royal Caribbean Cruise Line. Still, the paperwork looked quite impressive.
Now I wasn't born yesterday, and realize anything that looks too good to be true usually is. But heck, I wanted to keep an open mind. At the very least, investing some time would give me a good article to write on consumer protection.
So with that open mind, I called the 800 number. The representative offered me repeated congratulations and did her level best to whip up my excitement about the cruise. She stated my cruise would last two days on their ship, the Bahamas Celebration, leaving out of Florida. I quickly looked up this ship and saw it was owned by Celebration Cruise Line. When I asked the representative about this, she explained that Caribbean Cruise Line did in fact own the Bahamas Celebration.
To claim my cruise, the representative stated, all I needed to do was give her my credit card number to pay $118 for the port-charges and government fees. I responded that I wanted to book the trip first before paying these fees, but she gave me a different telephone number to call for booking. I advised the representative that I would call back once I confirmed my travel dates were available, and was told told that my travel voucher would be cancelled if I didn't give my credit card before the end of this call. By this time, I noted that cruises on this ship started at $99 a person, quite a bit less than the $1,300 stated value of this voucher I was so lucky to have won.
My free trip to the Grand Cayman Ritz
T-Mobile consumer issues
Does HP owe customers billions of dollars?
Switching gears to my back-up plan, I stated I wrote for CBS MoneyWatch and thought this would make a good consumer article. Eventually, I was put in touch with a manager calling himself "Reginal Lopez." In response to my request for the name and telephone number of the CEO of Caribbean Cruise Lines, Mr. Lopez provided me a telephone number with the area code "911," which would obviously reach emergency services. What a funny fellow that Mr. Lopez is. Pointing out that the number was somewhat suspect yielded me a few choice insults not fit for this article, and then he hung up on me. No cruise for me. I was shut out and my confirmation code would forever be deactivated.
Checking out Caribbean Cruise line
My follow-up research indicated that Caribbean Cruise Line has a Better Business Bureau (BBB) "F" rating, with 1,262 complaints in the past three years.
CruiseCritic.com checked this out in a piece entitled "The Free Cruise Offer: Scam or Legit?" They found they had to upgrade their room and pay more to book the free cruise. They noted that Caribbean Cruise Line didn't own any ship and confirmed that the Bahamas Celebration was in fact owned by Celebration Cruise Line. The ship is a converted Baltic Ferry and passengers give it a respectable four star rating. CruiseCritic.com stated that the total price charged by Caribbean Cruise Line was less than booking directly with Celebration, but the fine print noted passengers had to sit through a timeshare presentation. One passenger reported she would not be allowed to board the ship without attending a timeshare presentation, which she claimed lasted five hours.
I tried multiple times to contact both Caribbean Cruise Lines and Celebration Cruise lines but received no comments. I was unable to determine the relationship between the two companies. According to this link, Celebration Cruise Line, LLC is not rated by the Better Business Bureau.

Previously, I turned down a free trip to the Ritz Grand Cayman because I wouldn't sell annuities I wouldn't buy for myself. Now it looks like I've lost a free cruise because it was anything but free.
Lessons learned
Okay, I knew I hadn't just "won" a $1,300 cruise. A little healthy skepticism for consumers is a good thing, as well as keeping these valuable lessons in mind.
1. If you win something without actually entering a contest, it should create high suspicion.
2. Anything that looks too good to be true usually is.
3. Anytime someone says you must accept the offer now or it's forever gone, walk away or hang up the phone.
4. In this internet age, you can -- and should -- check out the company in real time.
Katie Carrol of the BBB of Southern Colorado says the organization has business reviews on over four million companies that are available to the public online at BBB.org or over the phone at 866-206-1094. Carrol advises consumers to make sure they are dealing with a legitimate company before giving out credit card or any personal information.
Thanks for reading CBS NEWS.
Create your free account or log in
for more features.