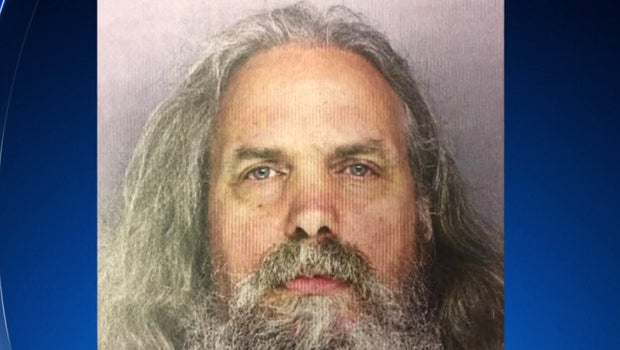 Officials: Girls were hiding when found in Pa. home
LANCASTER, Pa. -- Detectives are questioning many of the 12 girls found in a small Pennsylvania home Friday, hoping to figure out who exactly the girls are, and if they ever suffered abuse.
The girls were found without birth certificates and other public records have not yet been located, according to authorities. Lee Kaplan, 51, faces a number of charges including statutory sexual assault and aggravated indecent assault for allegedly fathering two of the children with the oldest girl found, now 18.
When authorities raided Kaplan's Feasterville home on Friday after receiving a tip, the children were found hiding in the basement and in a chicken coop, among other places, according to Lower Southampton Director of Public Safety Robert Hoopes.
A couple is also charged in the case. Daniel Stoltzfus is charged with conspiracy of statutory sexual assault and children endangerment. His wife, Savilla Stoltzfus, is charged with endangering the welfare of a child.
The Stolftzfus' allegedly told police they gave the oldest girl, who they said was their daughter, to Kaplan several years ago in exchange for financial help.
Savilla Stoltzfus allegedly said that all of the children were her offspring, Hoopes told CBS News on Monday.
"She was in the house, and she said that, but we don't really know," Hoopes said. "There's no documentation."
He added that he is unaware if the Stoltzfus' have had any male children.
Hoopes said the children found in Kaplan's home were outfitted in traditional Amish attire, and as a result, were brought to homes in nearby Lancaster County, which has a large Amish community.
However, it is not clear if the children have had any relationships or experiences outside Kaplan's home, Hoopes said.
At a press briefing on Saturday, Hoopes said that it appeared the children were home-schooled. Musical instruments and homework were found in the basement of Kaplan's home, he said.
The children were brought to two separate locations in Bucks County Monday, where a total of three detectives are questioning them, hoping to learn about their lives, Hoopes said.
"At first, they're just going to try to see general information. Who are their parents? Where are they from?" Hoopes said. He noted that it is possible that the children could identify by the last name Stoltzfus, but not necessarily be related to the suspects.
"Stoltzfus is a very very common name in the Amish community," Hoopes said.
Authorities will spend the next day or two trying to learn about life inside Kaplan's home. In particular, they want to learn whether the other children suffered the same kind of abuse that authorities allege the oldest one did.
Authorities don't currently plan to press more charges against any of the suspects, but that could change after the girls are questioned, Hoopes said.
Thanks for reading CBS NEWS.
Create your free account or log in
for more features.