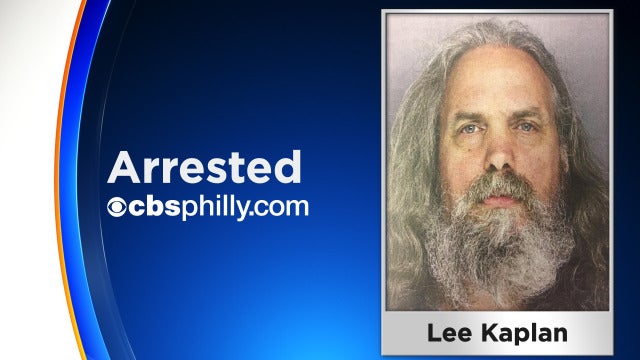 12 girls found living in Pa. home; homeowner faces sex charges
FEASTERVILLE, Pa. -- An eastern Pennsylvania man is facing child sex assault charges after police say they found 12 girls living in his home. He allegedly admitted to fathering the youngest child -- a six-month-old -- and a three-year-old child with the oldest girl, 18.
Police arrested 51-year-old Lee Kaplan at his home in Feasterville, about 20 miles northeast of Philadelphia, June 16 after receiving a complaint about the health and safety of numerous children in the home. According to a probable cause affidavit filed by the Lower Southampton Township Police Department, a resident at the home told neighbors that no children lived there.
When police responded, they discovered the 12 girls. They allege Kaplan admitted to having sex with the teen when she was 14 and fathering the three-year-old as well as the six-month-old. The 18-year-old also told police that she was the mother of two of the children and said she was not married to Kaplan, according to the affidavit.
CBS Philly reports police believe all of the children are originally from an Amish community in Lancaster County. Police say they are working to find an expert in Amish culture to help them conduct interviews with the children. Police say the 18-year-old was living with Kaplan after some kind of business agreement with the girl's parents.
According to an affidavit, the girl's father told an officer he gave his daughter to Kaplan after he helped the family out of financial ruin. He told police he thought it was legal after he did some research online.
It was unknown if any of the other girls were subject to any abuse, officials say.
Neighbors told CBS Philly that they complained about the home three years ago, after suspicions about things not seeming to be right.
"I really can't believe it, because I really thought it was his own daughter. It looks like his own daughter to me," one neighbor said.
According to people who live nearby, the girls were rarely let outside and didn't go to school.
Kaplan faces a number of charges including statutory sexual assault and aggravated indecent assault. The girl's father is charged with conspiracy of statutory sexual assault and children endangerment. His wife is charged with endangering the welfare of a child.
All three are being held on $1 million bail. No lawyer information was listed in court documents.
The couple told police the other nine girls in the house were their children, Lower Southampton Police Lt. John Krimmel said. No birth certificates or Social Security cards could be located to confirm they were the parents, he said.
The children have been placed in child protective custody, Krimmel said.
Investigators are still piecing together what exactly happened, Heckler said, including how Kaplan and the couple met each other.
Thanks for reading CBS NEWS.
Create your free account or log in
for more features.