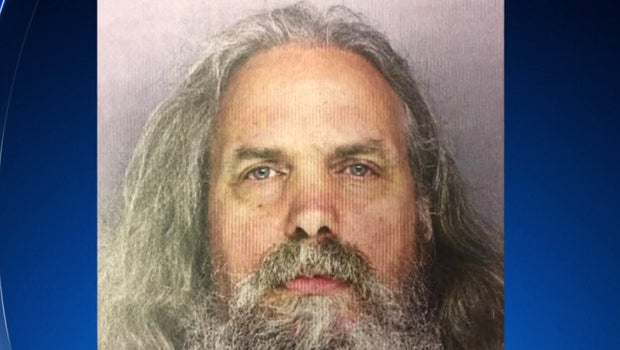 Pennsylvania girls' rescue reveals couple allegedly gave daughter away
FEASTERVILLE, Pa. -- A Pennsylvania couple is accused of child endangerment after police said they gave away their 14-year-old daughter to a man who helped them financially. The friend has been charged with sexually assaulting the teen, who had two children with him.
Officials acting on a tip Thursday found 51-year-old Lee Kaplan at his Feasterville home, along with 12 girls ranging in age from six months to 18 years.
Neighbors said that from time to fime they would see little faces peeking out from the windows of the home, never quite knowing who the children were, Alexandria Hoff of CBS Philadelphia station KYW-TV reports. Police said that when the neighbors inquired, the man said he lived alone.
Jen Betz has been hailed as a hero for trusting the odd feeling she had about the house and calling police, Hoff reports.
"I just made the call," Betz said. "I just, I don't know. It's just an instinct. I just felt like I wasn't going through another summer where everybody should be outside kind of thing and not see those little girls again."
According to an affidavit, Daniel Stoltzfus told an officer he gave his daughter to Kaplan after he helped the family out of financial ruin. He told police he thought it was legal after he did some research online.
Kaplan faces a number of charges including statutory sexual assault and aggravated indecent assault. Daniel Stoltzfus is charged with conspiracy of statutory sexual assault and children endangerment. His wife, Savilla Stoltzfus, is charged with endangering the welfare of a child.
All three are being held on $1 million bail. No lawyer information was listed in court documents.
The girl, now 18, told police she and Kaplan have a 3-year-old and a six-month-old.
Lower Southampton Police Lt. John Krimmel said the Stoltzfuses told police they were Amish, and a criminal complaint shows their address as Quarryville, in Lancaster County. However, Krimmel said it appeared the couple had been living with Kaplan, although it was unclear for how long.
The Stoltzfuses told police they were going to lose their farm until Kaplan "came out of the blue and saved them from financial ruin," said Bucks County District Attorney David Heckler.
The couple told police the other nine girls in the house were their children, Krimmel said. No birth certificates or Social Security cards could be located to confirm they were the parents, he said.
The children have been placed in child protective custody, Krimmel said.
Investigators are still piecing together what exactly happened, Heckler said, including how Kaplan and the couple met each other.
Thanks for reading CBS NEWS.
Create your free account or log in
for more features.