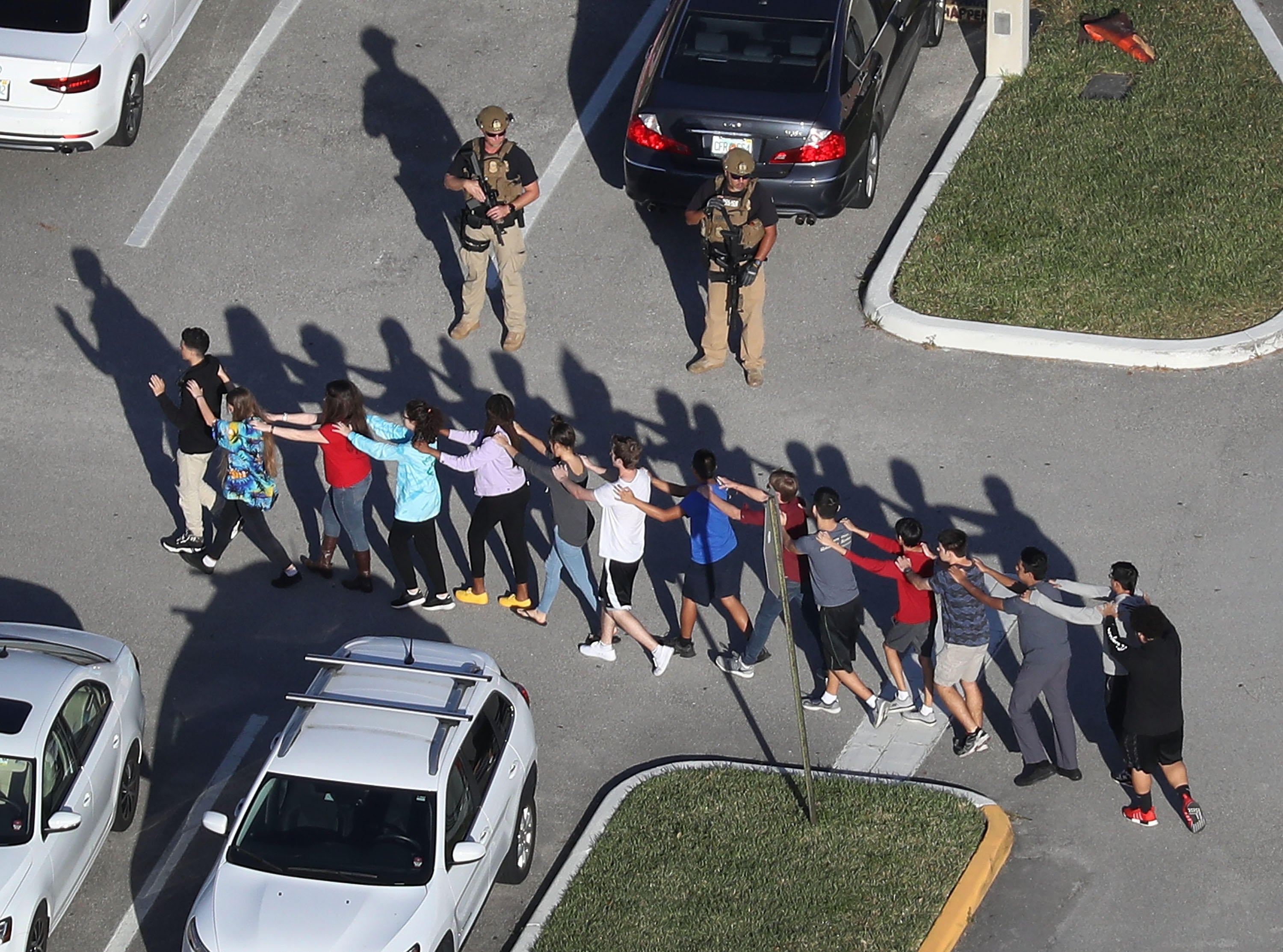 Lawyer: Sheriff's criticism of school officer in Parkland, Fla. shooting "unfounded"
PARKLAND, Fla. -- The attorney for former Broward County Sheriff's deputy Scot Peterson says accusations are untrue that he acted unprofessionally and cowardly during a school shooting that left 17 people dead. Speaking for Scot Peterson, lawyer Joseph DiRuzzo said Monday that the one-time school resource officer of the year didn't go inside Marjory Stoneman Douglas High School because it sounded like the shooting was happening outside the building.
Former student Nikolas Cruz, 19, has been jailed on 17 counts of murder and police say he has admitted the attack. Defense attorneys, state records and people who knew him indicate that he displayed behavioral troubles for years.
DiRuzzo said in a news release Monday that Peterson is confident he followed procedures and will be exonerated. Peterson resigned last week after Broward County Sheriff Scott Israel accused him of improperly failing to confront the shooter. DiRuzzo called the criticism of Peterson's actions unfounded and described them as "uncalled for attacks upon his character."
"Let there be no mistake, Mr. Peterson wishes that he could have prevented the untimely passing of the seventeen victims on that day, and his heart goes out to the families of the victims in their time of need," DiRuzzo said in the statement. "However, the allegations that Mr. Peterson was a coward and failed to meet the standards of police officers are patently untrue."
Israel said on Thursday that video shows Peterson arriving at the west side of Building 12 and taking up a position, but he "never went in" as shots rang out inside. Israel said Peterson "clearly" knew there was a shooter and was outside for about four minutes.
The shooting lasted about six minutes, Israel said.
When asked what the deputy should have done, Israel said, "Went in, addressed the killer, killed the killer." Israel said he was "devastated, sick to my stomach, there are no words."
DiRuzzo says Israel "maligned" Peterson despite a decorated career with the department.
DiRuzzo says in the statement that Peterson initially responded to a report of fireworks, and when he responded and realized there was gunfire, he thought it was originating outside of any campus building. The lawyer says that the sheriff's office trains its officers that in the event of outdoor gunfire, they should seek cover and assess the situation in order to communicate observations from the scene to other law enforcement.
He says Peterson "took up a tactical position between the 700-800 buildings corridor/corner" consistent with his training and informed the first responding police officer from the Coral Springs Police Department that he "thought that the shots were coming from outside."
That officer also took up a tactical position behind a tree with his rifle, DiRuzzo said.
Radio transmissions indicated there was a gunshot victim in the area of the football field, "which served to confirm Mr. Peterson's belief that the shooter, or shooters, were outside," DiRuzzo says.
DiRuzzo says Peterson was the first Broward Sheriff's officer to advise the sheriff's dispatch that he heard shots fired, that he initiated a "Code Red" to lock down the campus, and directed school administrators to look at closed-circuit cameras to find the shooter and obtain a description for law enforcement.
Coral Springs Police Chief Tony Pustizzi said last week that the footage being reviewed was 20 minutes old, leading investigators to believe the suspect was still in the building when he had already left.
DiRuzzo says Peterson gave his keys to the Coral Springs SWAT team so that they could enter the school building and gave Broward Sheriff SWAT teams handwritten diagrams of the campus for student evacuation. He said Israel unfairly criticized Peterson's actions despite citing an ongoing investigation.
Some politicians say Israel needs to go because his office ignored warnings about Nikolas Cruz reported in more than a dozen tipster calls. Florida House Speaker Richard Corcoran also alleges the sheriff did not properly train Peterson.
Israel has defended his leadership. On Sunday, he told CNN that investigators are looking into claims that three other deputies were on the scene but failed to enter the school when the chance to save lives still existed. To date, the investigation pointed to only one deputy -- Peterson-- being on campus while the killer was present, he said.
Thanks for reading CBS NEWS.
Create your free account or log in
for more features.