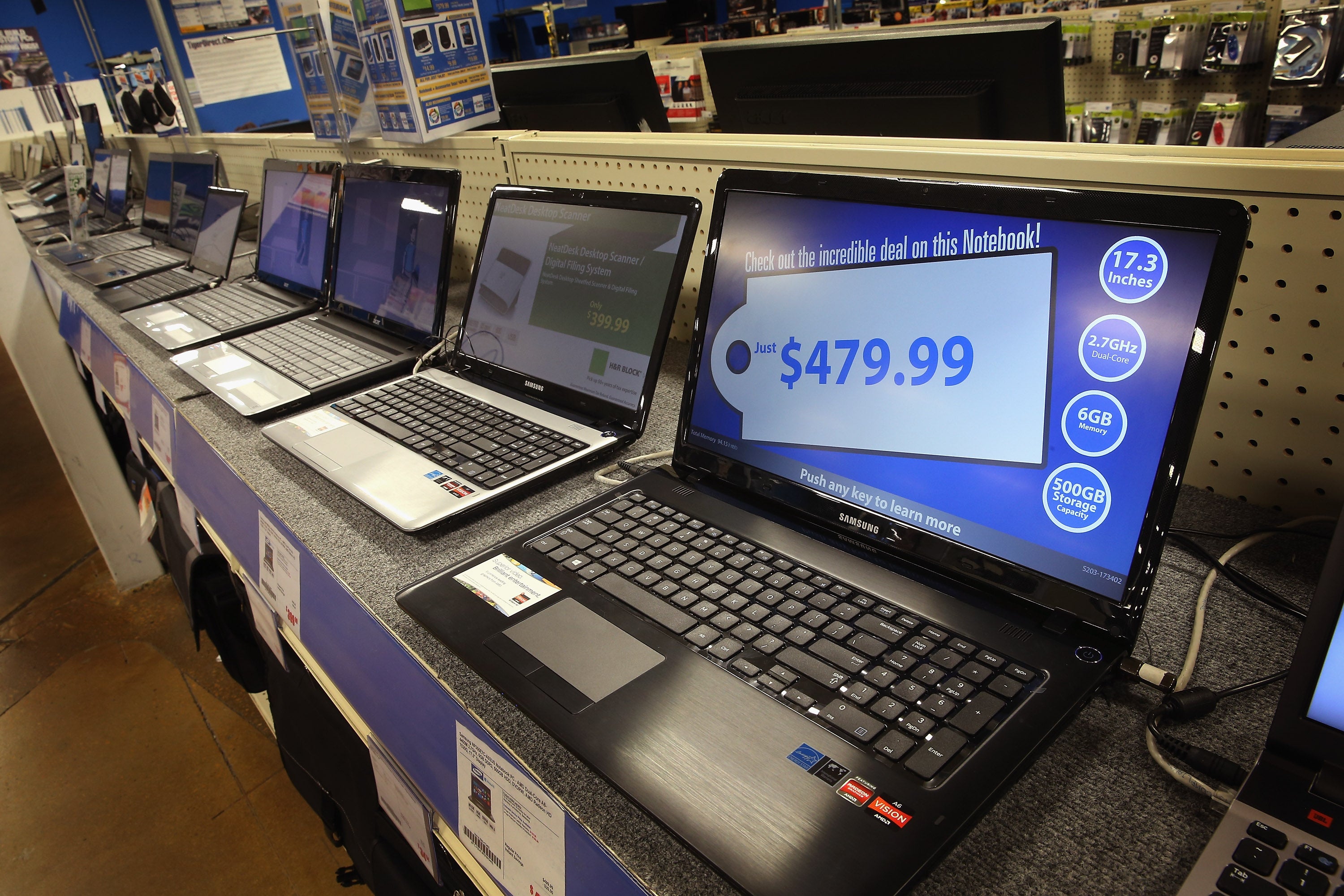 Lawmakers push bill preventing multiple taxes on goods sold online
After being foiled once before and going back to the drawing board, a bipartisan group of lawmakers in the House and the Senate are pushing a revised bill to prevent multiple taxes on goods and services sold over the Internet.
The bill, called the "Digital Goods and Services Tax Fairness Act of 2013," would prohibit multiple levels of taxation on digital goods and services like music, pictures, and movies. Proponents say it would ensure that people are not penalized for buying such goods online instead of buying tangible versions of those goods at a brick-and-mortar shop.
The legislation was introduced by Reps. Lamar Smith, R-Texas, and Steve Cohen, D-Tenn., in the House in December. A similar bill was introduced in the Senate by Sens. Ron Wyden, D-Ore., and John Thune, R-S.D.
"As technology advances, it is important that tax policies do not unfairly penalize consumers who choose to download digital goods rather than purchase their tangible counterparts," explained Smith in a statement. "This legislation promotes tax fairness and ensures that consumers are not discouraged from purchasing digital goods."
"Digital goods and services are quickly becoming a driving force in our national economy," added Cohen. "We need to establish a uniform framework for the taxation of digital goods and services so consumers won't be double-taxed."
An earlier version of the bill drew opposition from the National Governors Association, which called for a more stringent definition of digital goods and adjustments to ensure that states would not lose too much revenue from the limitations on taxation, according to Bloomberg News.
Some governors also took issue with a provision in the original bill that would have barred states from shaping internet sales taxes via administrative or regulatory means, forcing them to use the legislative process instead. The revised bill dropped that particular provision, Sam Whitehorn, the executive director of the Download Fairness Coalition, told Bloomberg.
The revised bill is not the first time this Congress has considered a measure dealing with taxation of goods sold over the Internet. In May, the Senate passed the Marketplace Fairness Act, which would give state governments the ability to collect Internet sales taxes from businesses headquartered outside of their respective state borders.
That bill was pushed by brick-and-mortar retailers who feared that out-of-state online competitors were enjoying an unfair advantage by neglecting to collect the sales tax owed on the products they sell. The legislation is currently pending before the House Judiciary Committee.
Thanks for reading CBS NEWS.
Create your free account or log in
for more features.