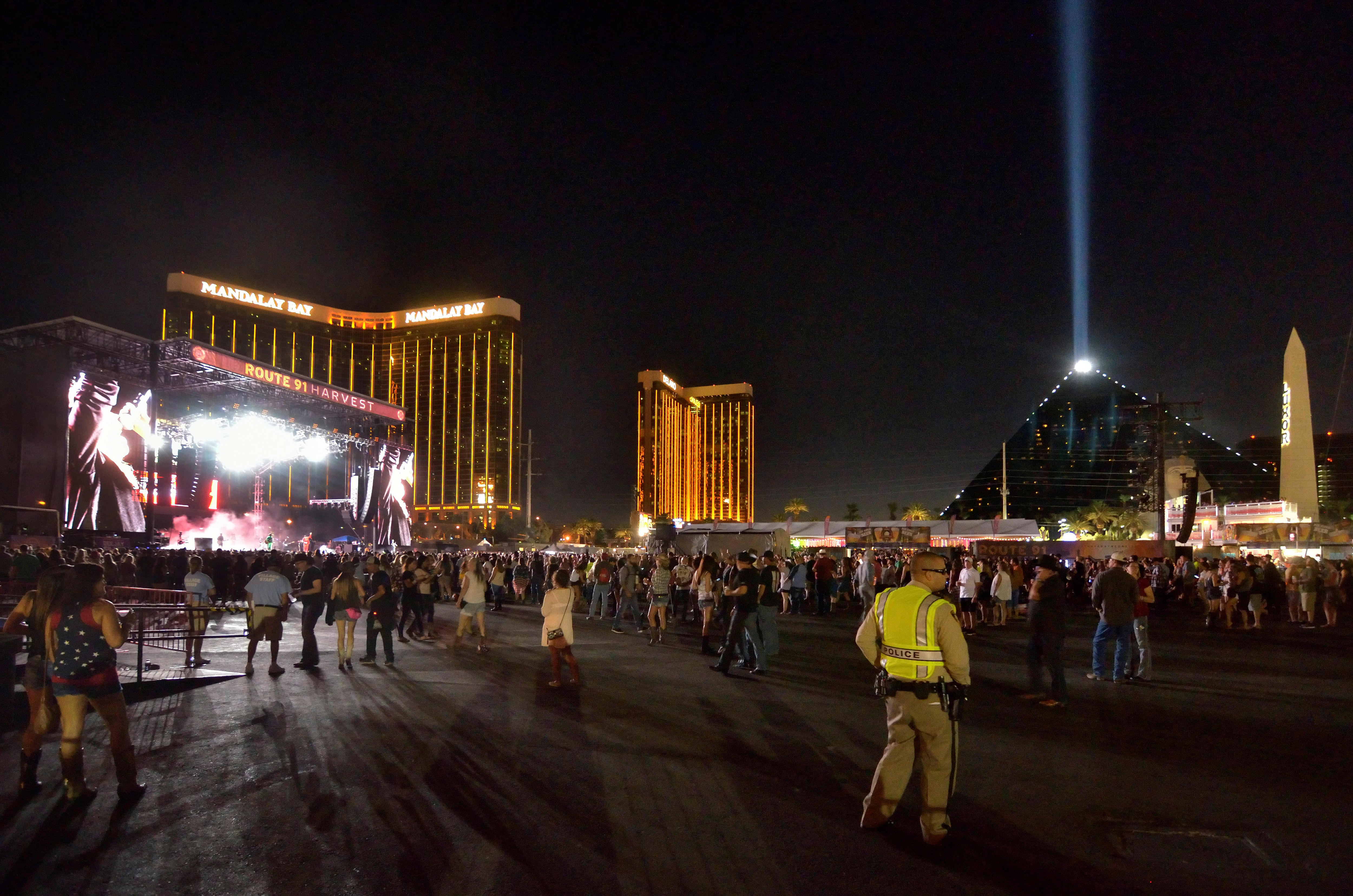 Las Vegas shooting exposes security challenges of preventing attack
The man who led Boston police during the marathon bombing calls the Las Vegas mass shooting law enforcement's "worst fear realized." Former Commissioner Ed Davis told CBS Radio station WBZ "to stop something like this from a high vantage point, it's very difficult to do."
The Clark County sheriff said events like Route 91 Harvest Country Music Festival, targeted by a gunman from the 32nd floor of Mandalay Bay Resort and Casino, are required to hire police officers for protection. He said that was taken care of, and that security levels were sufficient.
But from the hotel room, you can see the advantage a shooter would have, bringing high-powered weapons to an upper level of the hotel, reports CBS News correspondent Anna Werner.
"One of the fundamental principles within security is that you really cannot protect against everything," said John Choate, former executive director of security at Wynn Las Vegas.
Choate helped revamp security for the Wynn and Encore hotels in Vegas. He said security teams are always looking out for anything suspicious. But 64-year-old shooting suspect Stephen Paddock didn't appear to raise alarms.
"In this case, do you think that this guy checked any of the boxes that you would really be looking for?" Werner asked.
"I think that that is probably one of the most confounding aspects for the information that's available right now," Choate said.
"Is that he doesn't seem to check the boxes?" Werner asked.
"He does not seem to check the boxes," Choate said.
Clarke County Sheriff Joseph Lombardo said investigators will now comb through many hours of hotel surveillance footage looking for clues from the time Paddock checked in last Thursday to when he broke windows in two different rooms and began firing. Lombardo said of the incident, "I don't know how it could have been prevented."
"We have determined that there has been employees going to and fro from his room and nothing nefarious was noticed," Lombardo said.
"I think that he would have eluded attention anywhere," said Steven Adelman, vice president of the Event Safety Alliance. He said the only sure way to detect the weapons coming into a hotel like Mandalay Bay would involve impractical layers of airport-style security.
"There is no hotel in the U.S. that has that kind of x-rays or metal detectors at every entrance and every elevator because this is literally unprecedented," Adelman said.
CBS News reached out to Mandalay Bay, but they did not comment. Choate tells us some hotels do have x-ray scanners that guests might never see.

As for protecting the crowd down at the concert? A former security official tells us only a trained sniper could have fought back effectively, and even then, it would have been risky firing at Mandalay Bay, which was filled with innocent civilians.
Thanks for reading CBS NEWS.
Create your free account or log in
for more features.