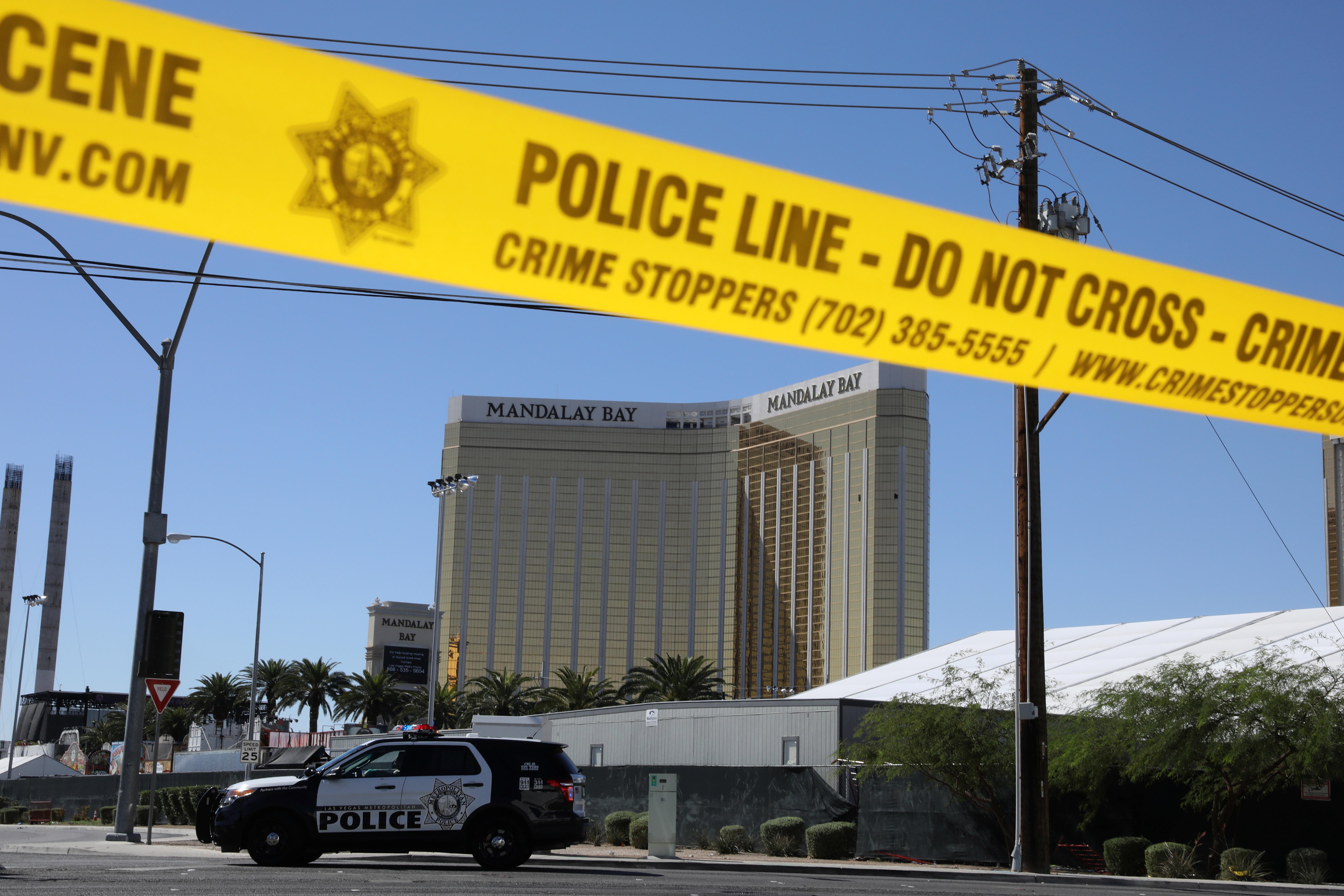 Las Vegas massacre: How the deadliest mass shooting in modern U.S. history unfolded
LAS VEGAS -- A gunman in Mandalay Bay Resort and Casino opened fire Sunday evening on a concert that was 32 floors below. It was the deadliest mass shooting in modern U.S. history.
America was a nation in mourning Monday night for the 59 people who were killed and the 527 who were injured. Police said a heavily-armed gunman, identified as 64-year-old Stephen Paddock of Mesquite, Nevada, fired down on thousands of concertgoers in what President Trump called "an act of pure evil."
Officials have not determined a motive, but said they have found no links to terrorism and acted alone.
Country music star Jason Aldean was on stage when the firing began shortly after 10 p.m. local time. It took a full 20 seconds for people to realize it was not fireworks, reports CBS News' John Blackstone.
"Oh my God. Get down get down. Stay down," one person was heard saying on video posted to social media.
Then came chaos: the sound of automatic weapon fire mixed with pandemonium.
Calls flooded 911 and radios blared: "We've got shots fired. There's many people down."
The shooter paused several times, once for nearly a minute, presumably to reload. Gail Davis held onto a police officer for dear life.
"You could hear the shots going back and forth and ricocheting," Davis said. "They would stop, I thought 'OK, it's over. It's over.' Then it would start again."
Some people ran while others sought cover behind walls and gates. Still others froze in the open.
One woman simply ducked. She described the mayhem to CBS News.
"There were people just like literally laying on top of each other, trying to get out of the way," she said. "The shots just kept coming!"
People desperately sought help for the wounded any way they could.
Meanwhile, police searched for the gunman.
Las Vegas police dispatch audio described a panicked scenario.
"We can't worry about the victims," an officer can be heard saying. "We need to stop the shooter before we have more victims. Anybody have eyes on the shooter?"
Meanwhile, police searched for the gunman.
The police radio audio continued: "We're taking fire. It's going right over our heads. There's debris coming over our heads. So we're pinned down here with a bunch of civilians. Be advised we are taking fire from a very high floor ... every officer that comes up is going to be a target if they're driving on the Las Vegas Boulevard because it's coming up from the Mandalay Bay on the boulevard side."
The shooter was in fact firing from 400 yards away -- the equivalent of four football fields away -- through two windows, 32 stories up. SWAT officers eventually moved in on the gunman.
More police dispatch audio described what happened next.
"Zebra 20 hit on the suspect's door. I need everyone in the hallway to be aware of it and get back. We need to pop it and see if we can get any kind of response from this guy to see if he's in here or he's actually moved somewhere else."
Dispatch is then heard saying: "All units from 32nd floor need to move back for explosive breach. SWAT has an explosive breach. Everyone in the hallway needs to move back."
Then a man is heard saying, "Breach. Breach. Breach." Then a loud bang is heard in the background.
Inside, where Paddock had been a guest since last Thursday, officials found an arsenal of weapons.
Clark County Sheriff Joseph Lombardo outlined the investigation.
"He had killed himself. We'll have to go through our body-worn camera and existing video whether we engaged him at the same approximate time or not," Lombardo said.
When it ended those who had come for a night of fun were left clinging to each other and to life.
Gail Davis said the terror seemed to last forever.
"I've never been so scared in my life. In my life. Ever," Davis said.
Thanks for reading CBS NEWS.
Create your free account or log in
for more features.