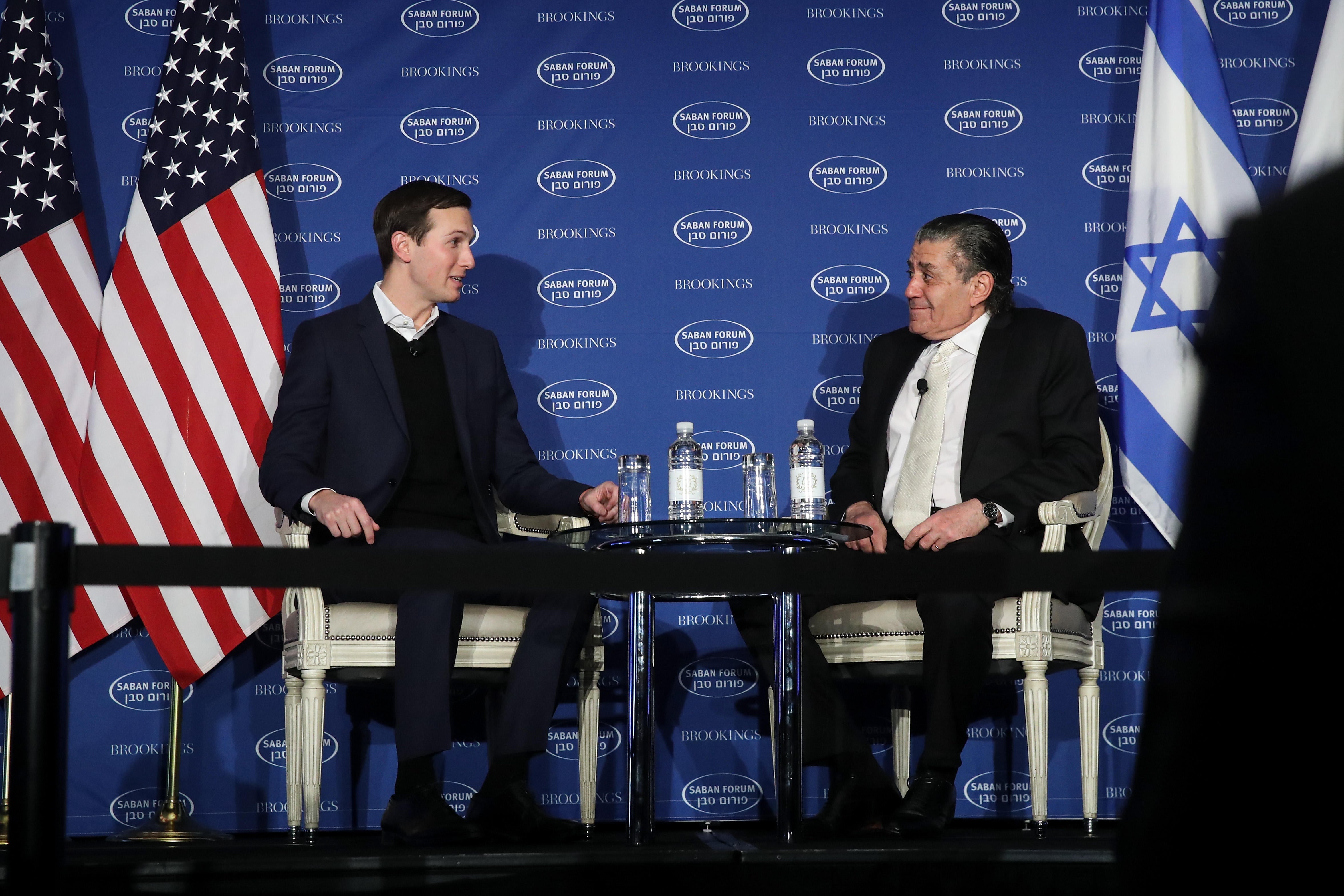 Jared Kushner says Trump still undecided on Israel's capital
President Donald Trump has not yet decided whether to recognize Jerusalem as Israel's capital or whether to proceed immediately in moving the U.S. Embassy from Tel Aviv to the holy city. That's according to his son-in-law and senior adviser Jared Kushner, who says Mr. Trump is still weighing his options.
"The president is going to make his decision and he's still looking at a lot of different facts and when he makes his decision he'll be the one to want to tell you, not me. He'll makes sure he does that at the right time," Kushner said on Sunday at the Saban Forum in Washington, D.C.
The deadline to submit the administration's report to Congress on the Embassy's location and waiver is Monday.
Kushner's comments were his first public remarks on his efforts to restart peace talks between Israel and the Palestinians and came in a rare public appearance.
U.S. diplomatic posts have been put on alert due to heightened security concerns in the Middle East due to the fact that Mr. Trump was actively considering the move, CBS News' Margaret Brennan reported last week. The security alert was given because Mr. Trump is leaning toward this decision but has not made a final call. Three U.S. officials confirmed the security alert was sent out Wednesday to U.S. posts in Muslim countries as a precautionary matter.
Shortly before Kushner spoke Sunday, Palestinian President Mahmoud Abbas warned that American recognition of Jerusalem as Israel's capital would jeopardize the White House's Mideast peace efforts.
"Any American step related to the recognition of Jerusalem as capital of Israel, or moving the U.S. Embassy to Jerusalem, represents a threat to the future of the peace process and is unacceptable for the Palestinians, Arabs and internationally," Abbas told a group of Arab lawmakers from Israel, according to the official Wafa news agency.
The White House is considering a possible presidential speech or statement on the Jerusalem designation by Wednesday, according to the officials and an outside administration adviser.
Another possibility involves Vice President Mike Pence, who is set to travel to Israel in mid-December, making the Jerusalem announcement during his trip, one official said. Pence said Tuesday that Mr. Trump is "actively considering when and how" to move the embassy.
One U.S. official said an option being considered -- and favored by many Arab states -- is to also recognize East Jerusalem as the capital of a future Palestinian state. Up to this point, the Trump administration has not committed to a two-state solution.
Members of the Trump administration insisted last week that the president hasn't made any decisions on the embassy.
"No decision on this matter has been made yet," State Department spokeswoman Heather Nauert said Thursday.
When asked about the moving of the embassy, an unnamed White House spokesman told CBS' Brennan on Sunday, "The president has always said it is a matter of when, not if. The president is still considering options and we have nothing to announce."
Thanks for reading CBS NEWS.
Create your free account or log in
for more features.