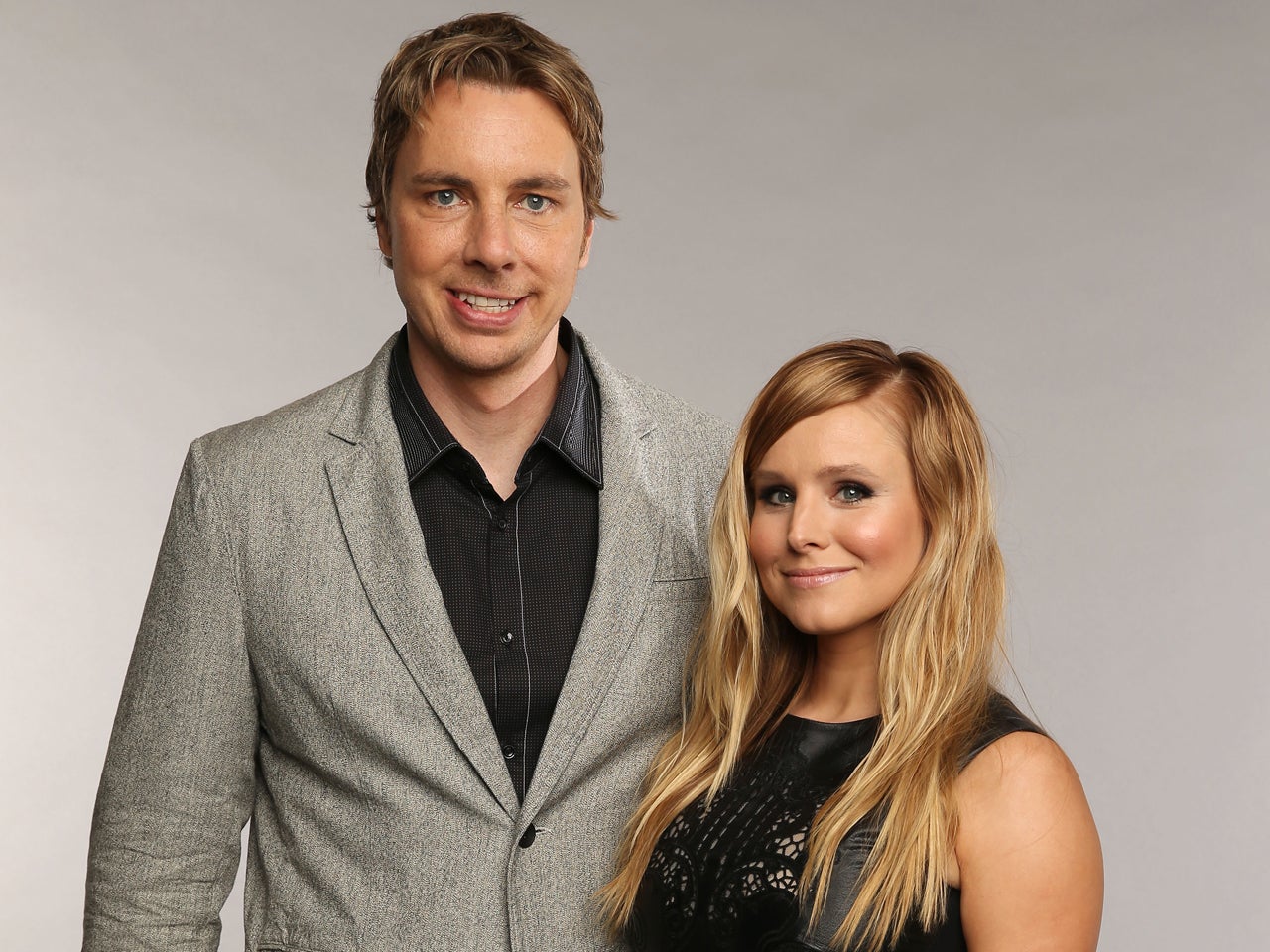 Kristen Bell and Dax Shepard lead campaign to protect kids from paparazzi
Hollywood couple Kristen Bell and Dax Shepard have launched a social media campaign against paparazzi who stalk and harass their children to get photos as well as the media outlets that buy them. It's becoming a movement that is really gaining steam in Hollywood.
Bell discussed the campaign with "Entertainment Tonight" co-host Nancy O'Dell.
"Picture what it would be like walking down the street with your child, whether it's trick or treating or just to school, and have 10 aggressive men taking their picture with a lens in your face, yelling, pushing other children outside of a school," she said.
Bell and Shephard have asked their famous friends to take a stand and not talk to any media outlets that buy photos or video from paparazzo who terrorize their families.
Shepard told O'Dell that "actors way bigger than us, who have a lot more to lose, have also signed on."
The couple said that Bradley Cooper, Jennifer Aniston, Ben Affleck, Amy Adams, Michelle Williams, Katie Holmes and Scarlett Johansson were interested in supporting the initiative.
It all began last August when Halle Berry and Jennifer Garner backed a California bill that protects kids from paparazzi.

"I don't want a gang of shouting, arguing law-breaking photographers who camp out everywhere we are, all day, every day, to continue traumatizing my kids," Garner said during her testimony.

Bell and Shepard's "No Kids Policy" began last month and many in Hollywood are voicing their support.

"I got surrounded by these photographers and they were flashing and the baby was going like this, as they were flashing. I started crying and saying 'Stop! Stop! Stop!'" actress Minne Driver told O'Dell.

Bell said she also wants her message to reach those buying the magazines.

"If you're standing in line at a grocery store, I would like to start a dialogue with you so you know what goes into that magazine you're about to buy," she said. "That weekly magazine has been harassing children."

It's really about taking away demand for those photos. If consumers won't buy the magazines that publish the photographs of these children, then the paparazzi has no reason to take them.


Bell and Shepard are making progress. Many media outlets have gotten on board. "Entertainment Tonight" and "The Insider" were among the first to support their efforts to protect the children. People Magazine, Entertainment Weekly and Buzzfeed are also on board.
Thanks for reading CBS NEWS.
Create your free account or log in
for more features.