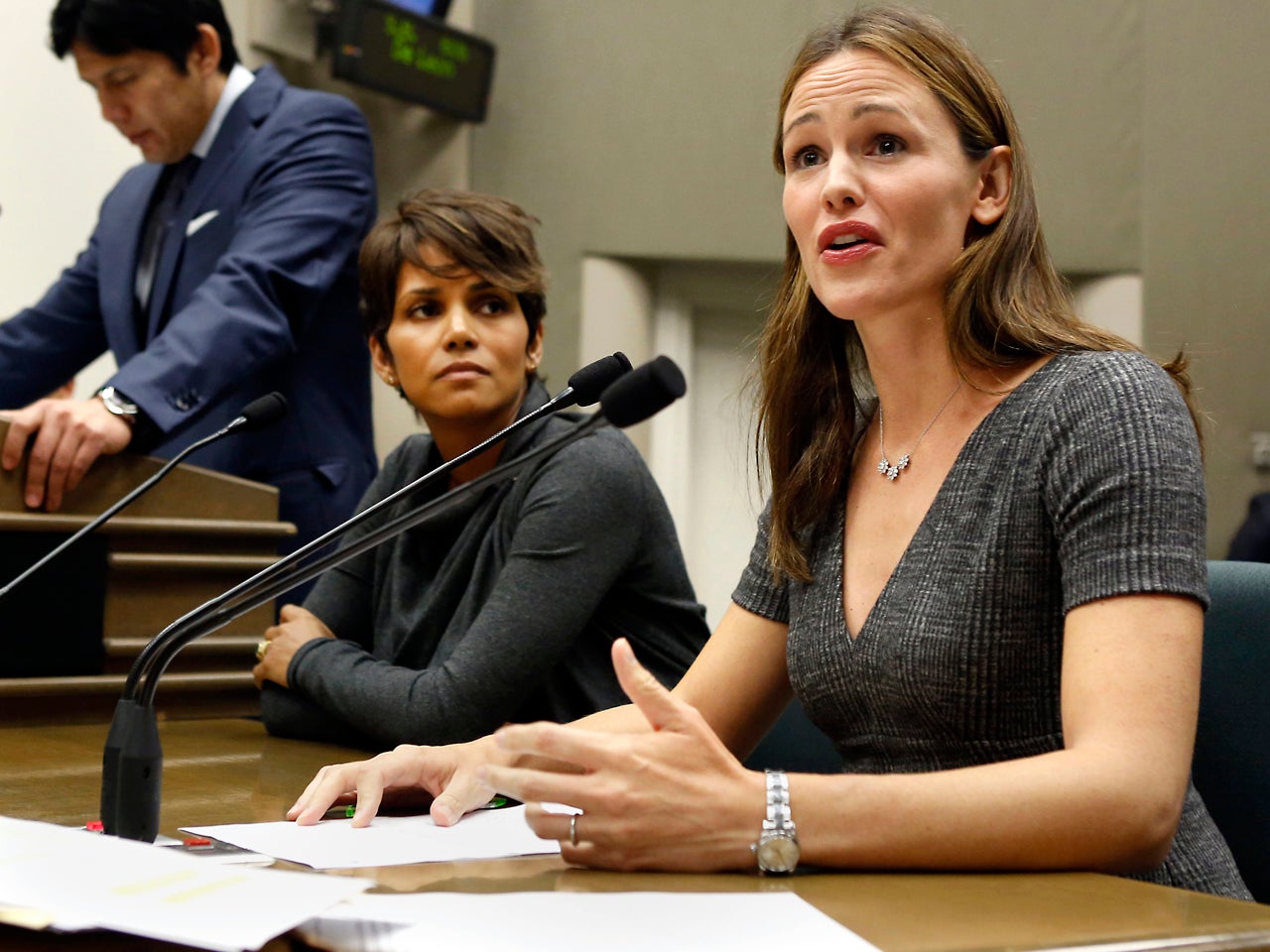 Jennifer Garner, Halle Berry urge support for Calif. paparazzi bill
Halle Berry and Jennifer Garner are urging California lawmakers to support legislation that would impose tougher penalties on paparazzi who harass celebrities and their children.
The actresses testified Tuesday before the Assembly Judiciary Committee on SB606. The bill would change the definition of harassment to include photographing a child without the permission of a legal guardian.
It was Berry's second state Capitol appearance on the measure. Berry, who is pregnant, told lawmakers the constant presence of photographers has made her daughter scared to go to school.
In June, she told the Assembly Committee on Public Safety: "My daughter doesn't want to go to school because she knows 'the men' are watching for her. They jump out of the bushes and from behind cars and who knows where else, besieging these children just to get a photo."
Garner choked up describing how paparazzi aggressively follow her and her three children daily.
Media organizations are concerned the bill from Democratic Sen. Kevin de Leon of Los Angeles will interfere with news gathering. SB606 passed and heads to the Appropriations Committee.
Thanks for reading CBS NEWS.
Create your free account or log in
for more features.