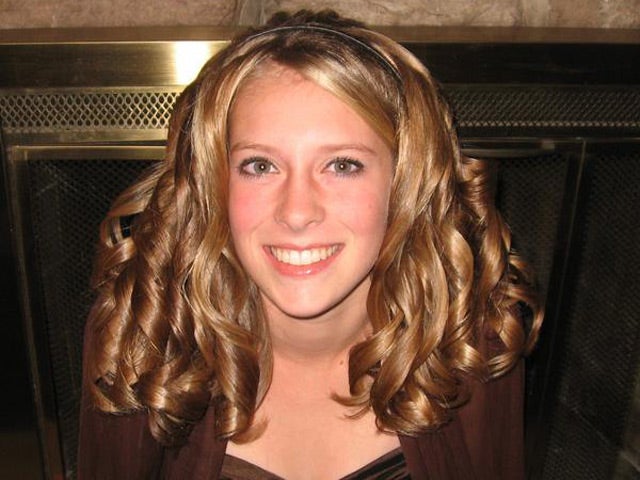 Kortne Stouffer Missing: Pa. woman, 21, seemingly disappeared without a trace from her apartment
(CBS) PALMYRA, Pa. - The parents of 21-year-old Kortne Stouffer are continuing the search for their missing daughter who seemingly disappeared without a trace late last month, CBS affiliate WHP reports.

Pictures: Pa. woman disappears from her apartment

Stouffer went missing July 29, when neighbors last saw her returning from a night out in Harrisburg. Police do think her disappearance is suspicious since her Palmyra apartment was left locked with personal belongings inside including her purse and cell phone. Her dog was also there.

A family member also told WHP that her car keys were in her car.

In an interview with CNN Thursday night, Stouffer's parents said that when she returned to her apartment shortly before she disappeared, she had an argument with a downstairs neighbor and police showed up to calm things down, around 3 a.m. in the morning.

Police said they received a second 911 call about a disturbance that night, but when officers arrived, the residence was quiet. Officers reportedly knocked on doors, but no one opened them so they left.

Kortne's mother Wendy Stouffer wondered whether the second call could have been her daughter calling for help. Wendy and her husband Scott Stouffer said that aside from police and her neighbor, a third person may have been among the last to see Kortne.

Wendy and Scott said Kortne has a boyfriend who wasn't there the night she disappeared, and who has an alibi. But the parents say there was another man who stayed the night.

"My son started going back through the phone calls from the previous night and texts," Scott said. "We started tracking down a group of people she was with, and as a result I ended up finding out that she didn't stay alone that night."

Kortne's parents say the man left her apartment around 7:30 a.m., and that police have video of him texting their daughter from a store near her apartment, saying he left and didn't see her and asking her what happened.

"With the help of Palmyra police, I tracked down the trail where he went and he's been cooperative, but it just doesn't make sense," Scott said. "They were able to verify where he was at the store so the times all fit."

Close to 50 volunteers, friends, family and police searched through the fields and wooded areas near Kortne's apartment on Wednesday. Kortne's parents said they remain hopeful that she's still alive and that someone has information about her whereabouts.

"It's just so strange that she could just disappear, just fall off the earth and nobody heard anything, nobody saw anything, nobody knows anything, nobody's talking," Wendy said. "Someone knows something."
Thanks for reading CBS NEWS.
Create your free account or log in
for more features.