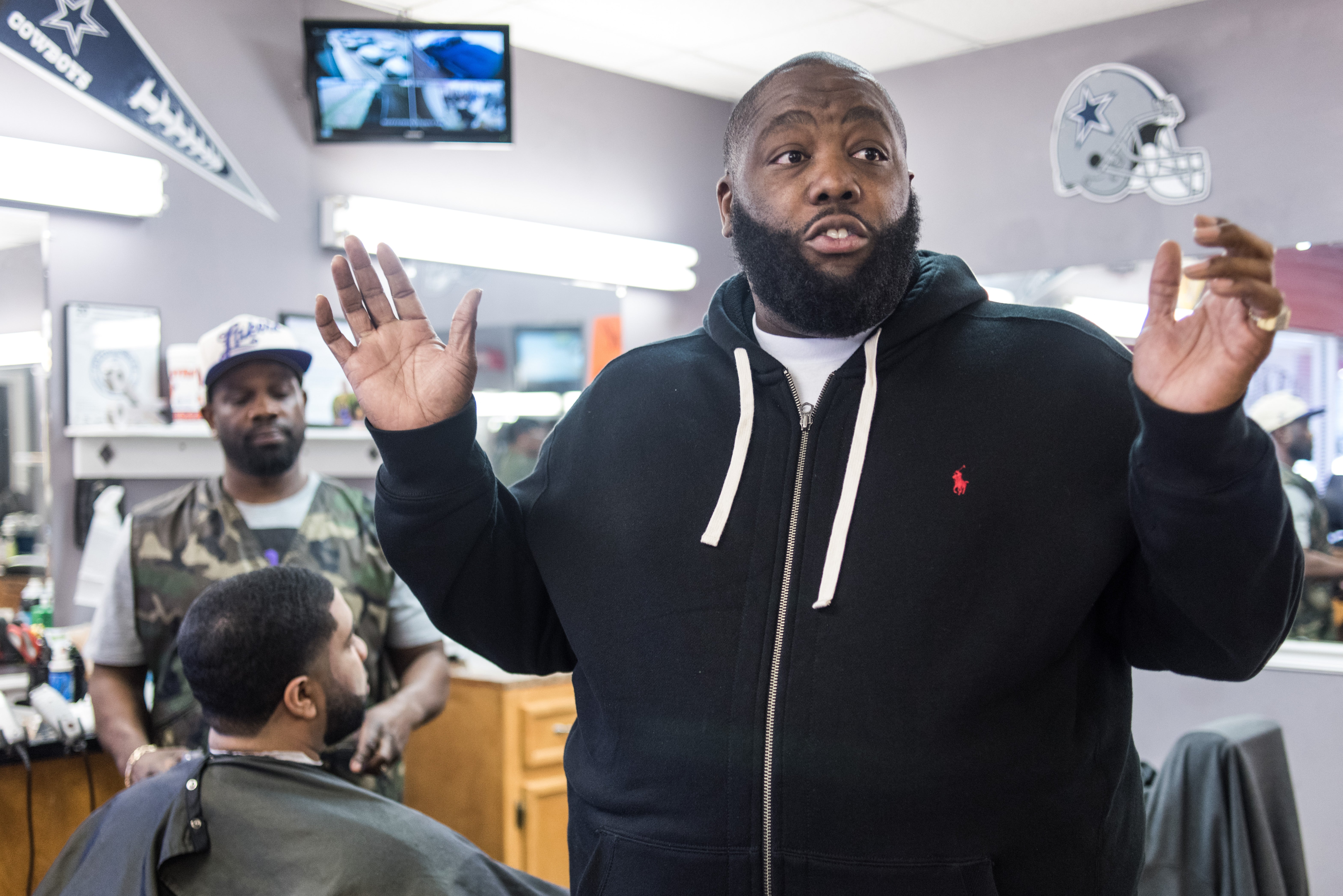 Killer Mike says Donald Trump and Hillary Clinton are exactly the same
Killer Mike spent much of 2016 on the campaign trail working hard for Bernie Sanders as one of the Vermont senator's most vocal and high-profile proxies.
So it's no surprise that he's not the biggest fan of Hillary Clinton.
But the rapper -- whose real name is Michael Render -- is making that crystal clear now that the general election is upon us. With Clinton now the Democratic nominee, Killer Mike has "not yet decided" how he's voting, but it clearly won't be either of the major parties.
"If you're voting for Trump or Hillary Clinton, you're voting for the same thing," he told a TMZ reporter during an airport stop.
"We had one candidate this year -- who had a strong chance of winning -- who was anti-growing war, and that was Sanders, and we didn't vote him in, so we're getting what we asked for," Mike said.
"We're asking for more war. And if you don't want any war, you'd be voting Jill Stein. If you want less government and war, you'd be voting Gary Johnson. But if you're voting for Trump or Hillary Clinton, you're voting for the same thing."
The rapper also commented on some of Trump's more outlandish recent comments, including that Barack Obama "founded ISIS" -- comments that Killer Mike does not find surprising.
"I just think that's crazy, but he's not the only one that said it," he said. "I mean, not said that, but said crazy stuff. If you listen to Fox News, you hear the wildest s**t every day. So my thing is, Donald Trump essentially is repeating the same stuff I hear when I watch Fox News, so I'm not surprised by it."
Thanks for reading CBS NEWS.
Create your free account or log in
for more features.