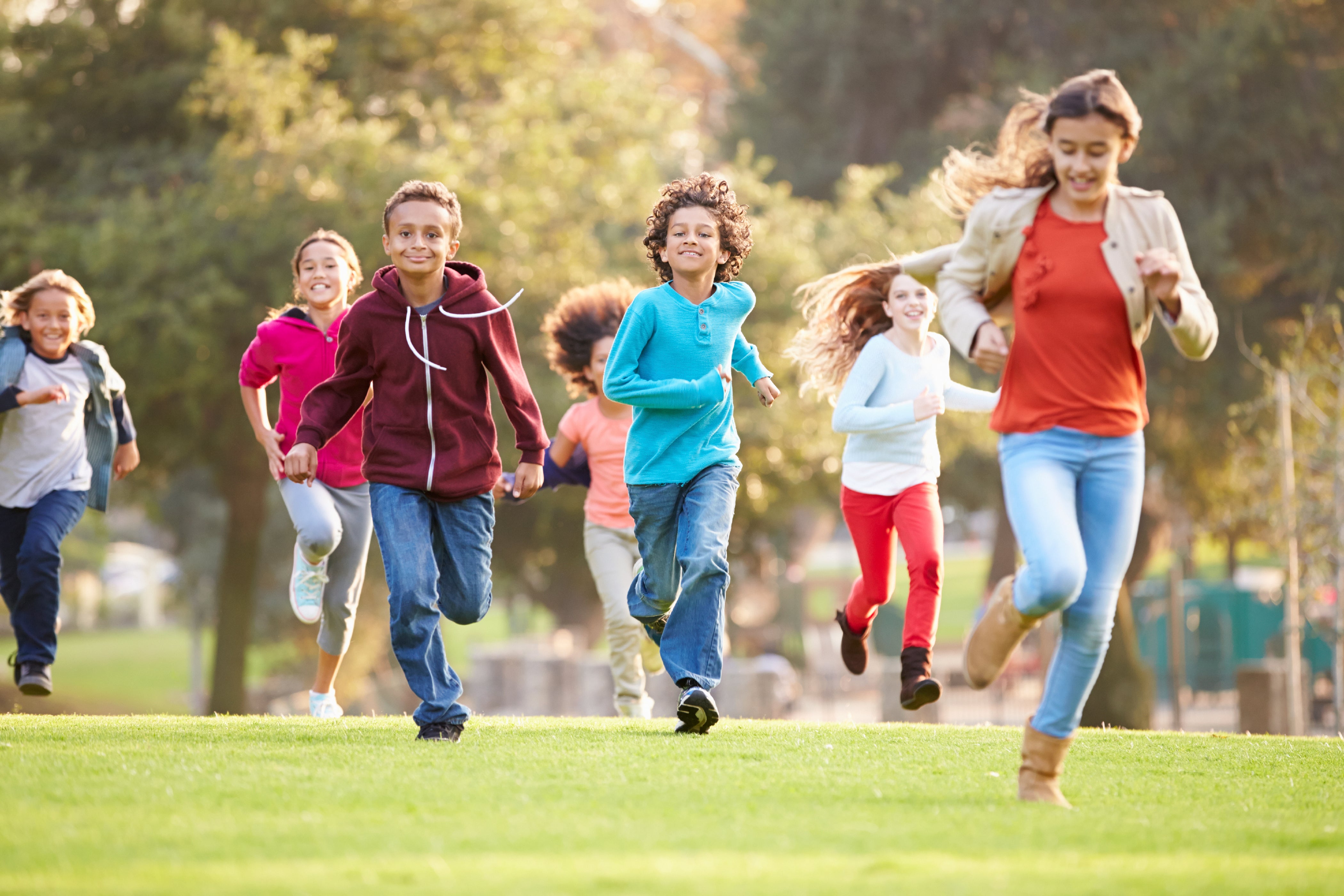 Kids who get more sunlight less likely to need glasses
Playing outside has a number of well-established health benefits for kids, including increasing their physical activity and decreasing their risk of obesity. But perhaps a lesser-known benefit is that it can help protect their eyesight.
Now a new study, published today in the Journal of the American Medical Association, further supports that notion.
Researchers in China found that spending an extra 40 minutes a day outdoors for three years resulted in a reduction in the rate of myopia, or nearsightedness, in children. Myopia is a condition in which close-up objects can be seen clearly, but distant ones can't. It's estimated to affect about half of kids in the U.S.
"Myopia has reached epidemic levels in China and many countries in East Asia," lead study author Dr. Mingguang He of Sun Yat-sen University in Guangzhou, China, told CBS News. "However, there is no effective intervention to prevent the development of myopia in children." He said the study used a randomized trial to provide convincing evidence that this "simple intervention" could reduce the onset of myopia among children.
He and his team looked at about 1,900 first-graders from 12 different schools in Guangzhou over a period of three years. Six of the schools added one additional 40-minute class of outdoor activities to each school day. Parents from these schools were also encouraged to engage their children in outdoor activities after school hours, especially during weekends and holidays. Children and parents from the other six schools continued their usual pattern of activity.
The results showed that after three years, the incidence of myopia was 30.4 percent in the group of students who spent extra class time outside. For the children without the extra outdoor activity, 39.5 percent had myopia.
"Our study achieved an absolute difference of 9.1 percent in the incidence rate of myopia, representing a 23 percent relative reduction in incident myopia after 3 years, which was less than the anticipated reduction," the authors write. They say this is especially important because small children who develop myopia early are most likely to progress to more severe cases.
"Thus a delay in the onset of myopia in young children, who tend to have a higher rate of progression, could provide disproportionate long-term eye health benefits," they write.
He said that although further research is needed to assess the significance of the findings, the study suggests real-world implications for children, parents and caregivers.
"Both schools and parents should encourage students to spend more time outdoors so long as the UV protection measures are undertaken," he said. "Schools, if they can't add more outdoor classes in the curriculum, should at least bring the students outside during school recess. Parents should encourage or bring their children outside on the weekends, in particular children at high risk developing myopia, for example, children who have parents who are both myopic."
In an accompanying editorial, Dr. Michael X. Repka of the Johns Hopkins University School of Medicine, called for more research to confirm the findings. "Establishing the long-term effect of additional outdoor activities on the development and progression of myopia is particularly important because the intervention is essentially free and may have other health benefits," he wrote.
However, he warns that parents should manage their expectations. "Given the popular appeal of increased outdoor activities to improve the health of school-aged children in general, the potential benefit of slowing myopia development and progression by those same activities is difficult to ignore. Although prescribing this approach with the intent of helping to prevent myopia would appear to have no risk, parents should understand that the magnitude of the effect is likely to be small and the durability is uncertain."
Thanks for reading CBS NEWS.
Create your free account or log in
for more features.