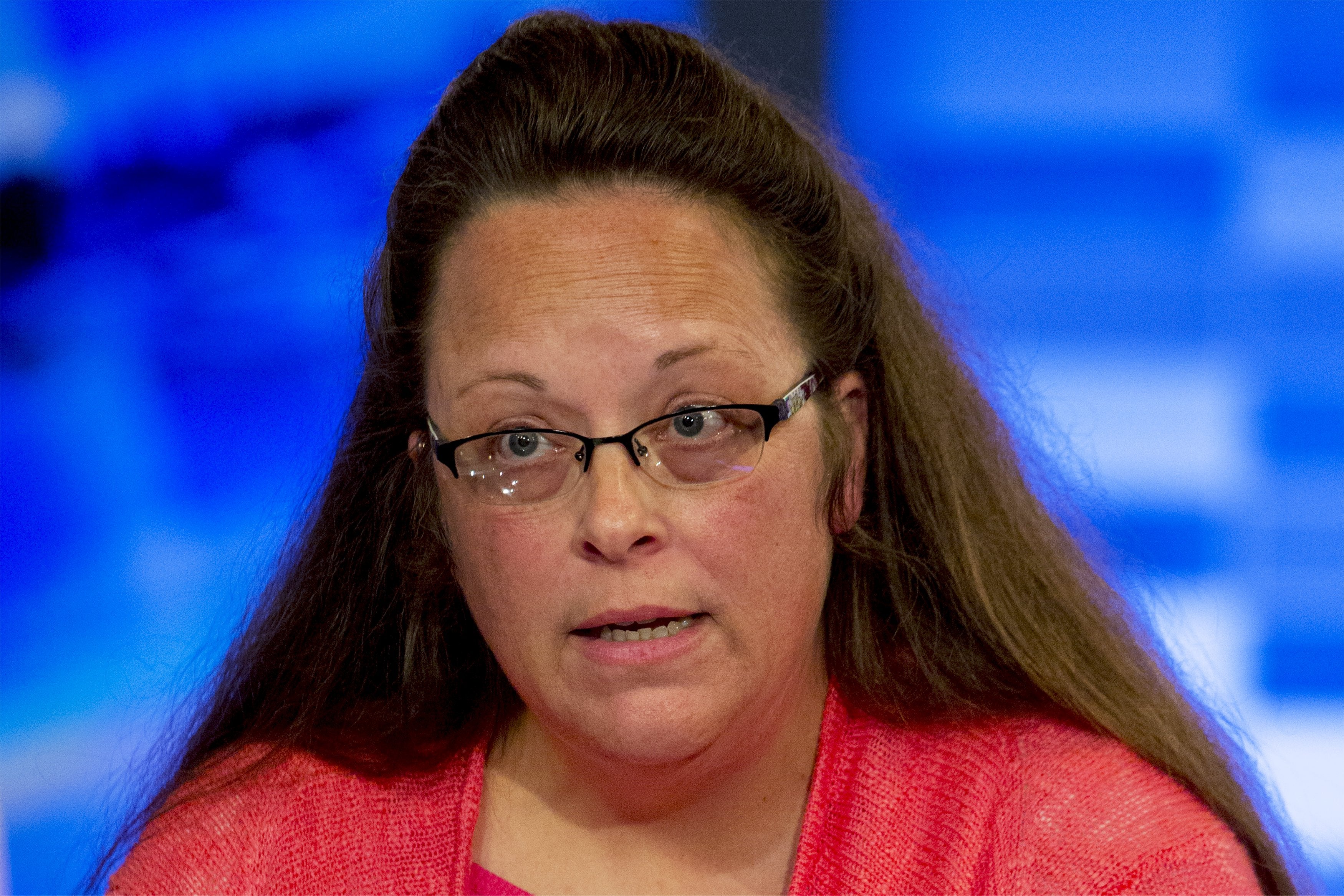 Kentucky clerk Kim Davis remains defiant on same-sex marriage
WASHINGTON, D.C. --Kim Davis says it took a lot of courage to stand up to death threats after she went to jail for refusing to give marriage licenses to same-sex couples.
Davis calls the last month "pretty much a whirlwind in the midst of a fire storm."
"We've had death threats to my home, calls to my house saying they were going to burn us up while we sleep," Davis told CBS News.
But that hasn't deterred Davis. She still refuses to sign marriage licenses for same-sex couples.
"If one person has the courage to stand, it can change and give other people encouragement," she said.
There are at least 13 counties in three states where judges and clerks have turned away couples seeking marriage licenses since June, when the Supreme Court ruled in favor of same-sex marriages. Alabama probate judge Nick Williams is one of them.
"I do not believe we have to check our religious beliefs at the door when we are elected," Williams said.
Columbia University law professor Katherine Franke says ignoring the Supreme Court reminds her of the 1950s civil rights era.
"The people who didn't want to follow the Supreme Court's decision in Brown vs. Board of Education very clearly took to religion as a justification in maintaining segregationist policies," Franke said.
Friday night in Washington, Davis is being given an award by the Family Research Council for her fight. She said it's been about "upholding my constitutional rights."
"I have not compromised my convictions or my conscience," she said.
Davis said she plans to stay Rowan County clerk until her term is up in 2018.
Thanks for reading CBS NEWS.
Create your free account or log in
for more features.