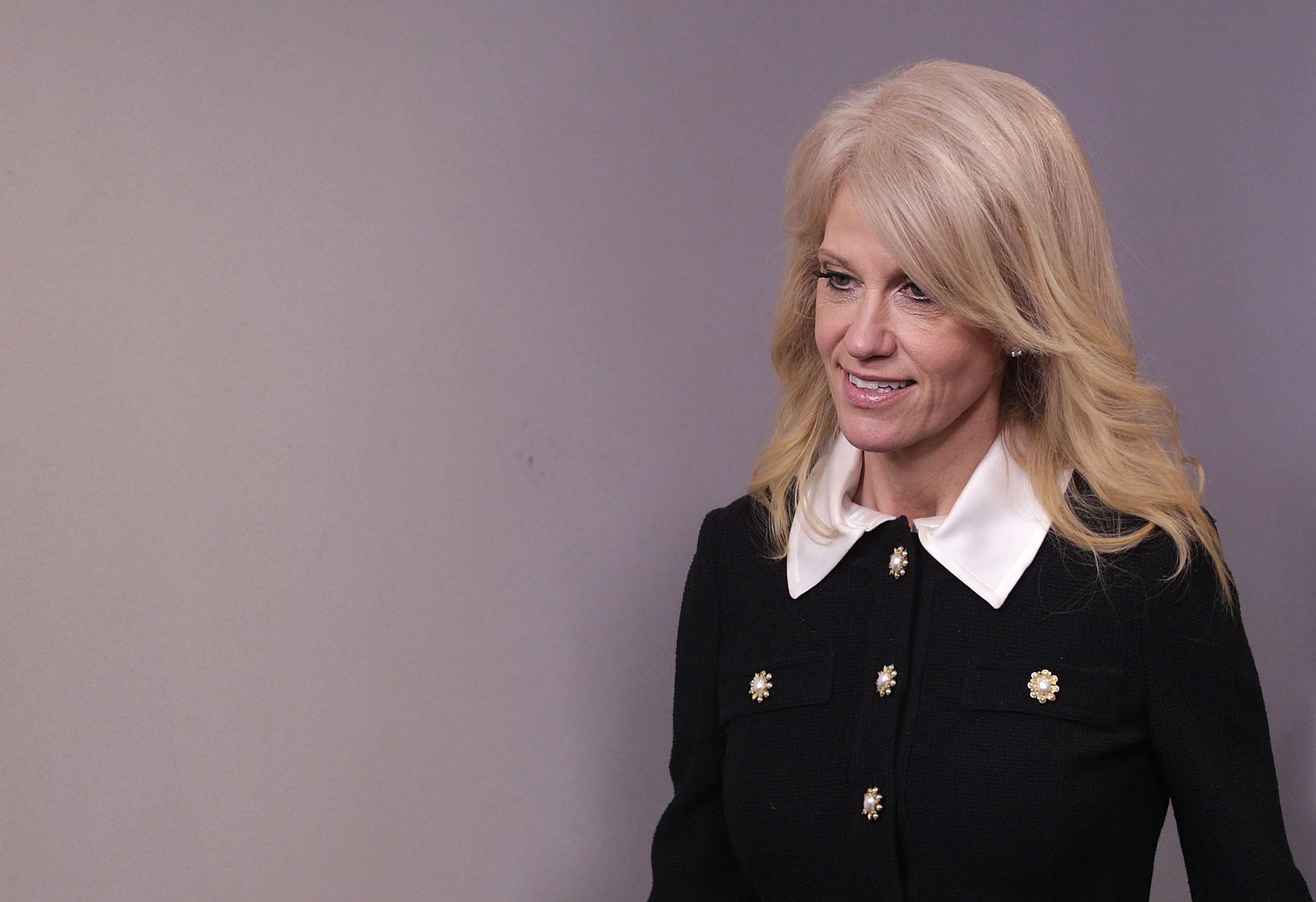 Kellyanne Conway on Roy Moore's candidacy: "We want the votes in the Senate" for tax bill
During an interview in which White House counselor Kellyanne Conway was attacking Alabama Democratic Senate candidate Doug Jones, she was asked by Fox News' "Fox & Friends" whether she was saying Alabamans should vote for Moore.
"Folks, don't be fooled. He'll be a vote against tax cuts. He is weak on crime. Weak on borders. He's strong on raising your taxes. He is terrible for property owners," Conway told Fox & Friends. "And Doug Jones is a doctrinaire liberal, which is why he's not saying anything and why the media are trying to boost him."
Co-host Brian Kilmeade asked her, "So, vote Roy Moore?"
"I'm telling you, we want the votes in the Senate to get this tax bill through," Conway responded, and she went on to say that if the media were really concerned about the allegations, then Senators Al Franken and Bob Mendendez, both Democrats, would be out of office.
Kilmeade continued to press Conway. "But the RNC has withdrawn support for Roy Moore, Mitch McConnell has withdrawn support," and so have the Young Republicans and many women, the hosts told her.
Asked by co-host Steve Doocy if the president would return to Alabama to campaign for Moore, she replied, "There's no plan to do that."
White House press secretary Sarah Sanders echoed Conway's sentiment, when she was asked Monday whether the White House would be pleased if Roy Moore wins over Democrat Doug Jones.

"The president wants people both in the House and the Senate that support his agenda," she told reporters at the White House briefing. Sanders confirmed the president has not spoken to Moore since the Washington Post published the sexual misconduct allegations.
President Trump was also asked during a Cabinet meeting Monday whether he believed Roy Moore's accusers, but he ignored the question. He has not yet spoken about the accusations against Moore. After his chosen candidate, incumbent Sen. Luther Strange lost to Moore, Mr. Trump said he would support Moore's candidacy in the December special election.
Last week, soon after allegations that Roy Moore had pursued teen girls when he was in his 30s and had reportedly had sexual contact with a 14-year-old girl when he was 32 years of age, Conway had told "Fox & Friends" that "the incontrovertible principle is that no Senate seat is worth more than a child, and we all want to put that forward. I have three daughters and a son, frankly, and we are all watching this."
CBS News' Arden Farhi contributed to this report.
Thanks for reading CBS NEWS.
Create your free account or log in
for more features.