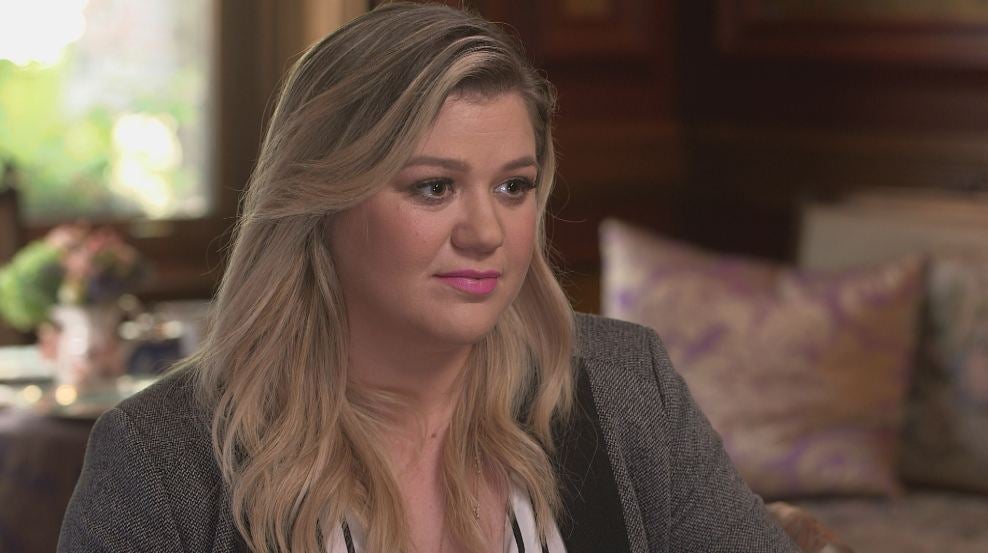 Kelly Clarkson: "I wanted to be a backup singer"
When the world first learned about Kelly Clarkson, she was just a 19-year-old from Fort Worth, Texas, auditioning for a new show called "American Idol," reports "CBS This Morning" co-host Gayle King.
The singer - now with double-platinum albums and three Grammy Awards - says she did not know what she was walking into. She had just moved back home from Los Angeles after her house had burned down, and was living in her car while searching for a job. Her friend's mother heard about an audition.
"And you know, when you're poor, you have nothing to lose," Clarkson said. "And I was like, 'Yep, I'm in.' And even when I won, I mean, who knew that something would come out of it, you know?"
Nearly 23 million people watched her win the debut season of the hit show in 2002. But even then, the singer says she wasn't "really into the limelight."
"I just wanted to sing. And my initial goal actually even when I was little, wasn't to be the frontrunner. I wanted to be a backup singer," she said. "I am so happy we have Madonna, and Britney and Beyonce -- y'all just live it up. I wanna be, like, right underneath."
But Clarkson has a long list of hit songs, many of which are women's anthems, including "Since You've Been Gone," "Miss Independent" and "Stronger." Clarkson says these songs are "therapeutic" for her.
She spoke particularly of her song, "Piece by Piece," the title track of her latest, sixth studio album, in which she gets personal about her father who left her family when she was young.
"It was a vulnerable song ... saying yes, I did have help and somebody helped me back together. I think a lot of people will view that as weakness, but I think it's a strength to trust someone," Clarkson said.
That "someone" is her husband, Brandon Blackstock, who is also her manager. Clarkson is the step mother to his two children from a previous marriage and together, they have a 17-month-old daughter named River.
The lyrics, "a man can be kind, and a father can stay," refers to her husband, who Clarkson says is the complete opposite of her father.
"Well, he was present," Clarkson explained. "He wins for being around."
Clarkson's past has made her stronger, especially against the offensive comments about her in the media, especially about her weight.
"Once your dad basically is like, you're unwanted, you can say anything and it's not going to bother me. I think it's just a cheap shot, sitting behind a computer," Clarkson said. "If somebody were to say, 'oh, you shouldn't be eating that,' I'm going to eat it like five times right in front of your face."
Clarkson is eating for two now. She is pregnant, this time with a son. The singer announced the news on stage, unintentionally.
"I couldn't get through it and I was crying so hard and I thought, 'These people are going to think I'm on drugs but I'm about to lose it like a crazy person.' I was like, 'oh I gotta explain.' And then it just came out," Clarkson said.
In addition to being a mom and making her music, Clarkson also has a passion for charity and philanthropy. Recently, she and New York Giants Quarterback Eli Manning helped deliver a $10,000 check to the March of Dimes.
"I also used to work with March of Dimes as well. I've always worked with March of Dimes... but it's a special thing to me now that I have (children)," said Clarkson, trying to hold back tears. "My husband and I are always like, 'How did this happen' so we're very lucky."
Thanks for reading CBS NEWS.
Create your free account or log in
for more features.