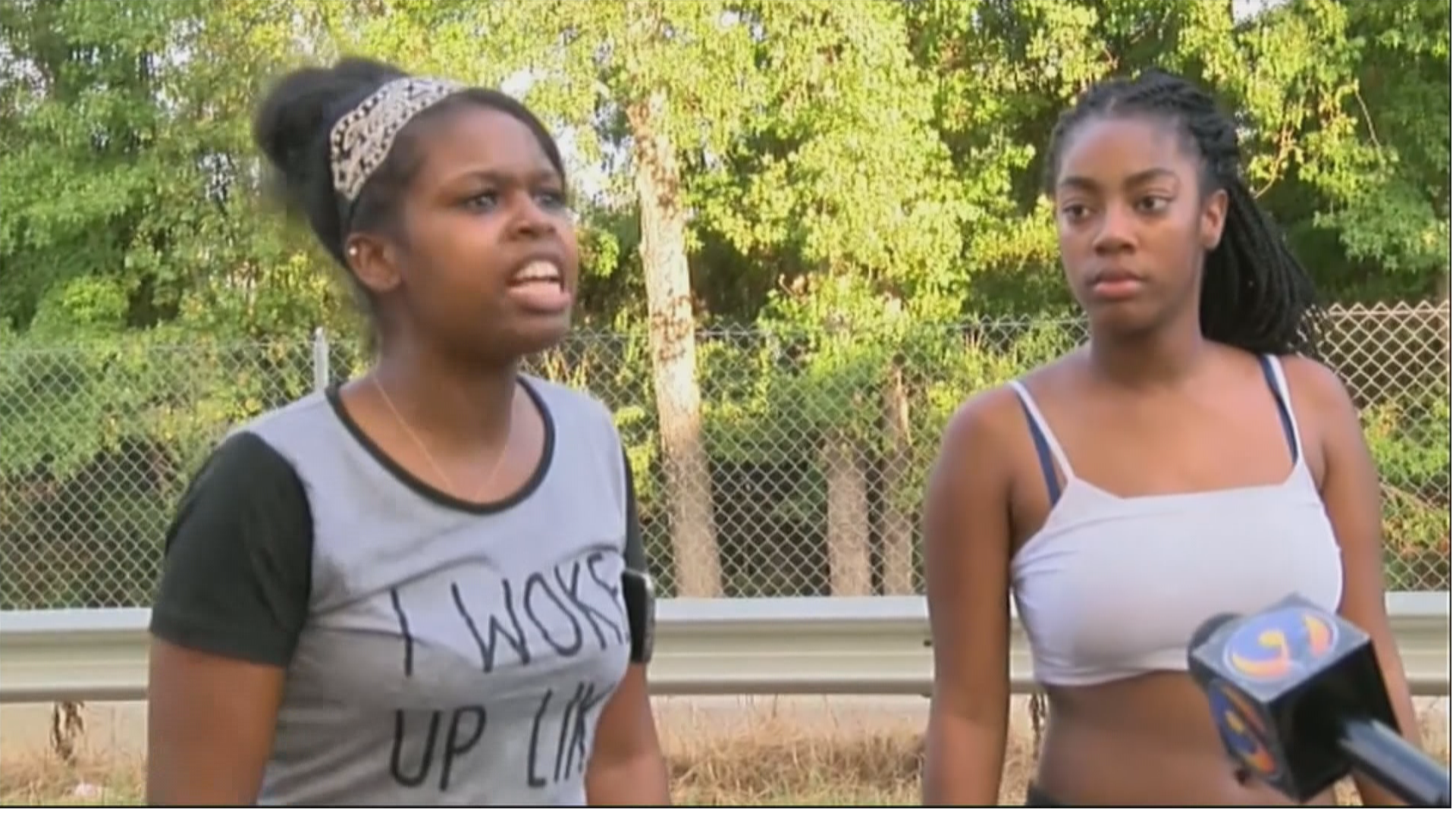 Slain man's family disputes Charlotte police account of shooting
Hundreds of protesters in Charlotte, North Carolina clashed with police hours after the deadly shooting of an African-American man.
The unrest began at the scene of Tuesday's deadly shooting of Keith Lamont Scott, and quickly escalated, turning violent. Police needed to call in additional help just after midnight, as the crowds swelled.
People are angry and looking for details over Scott's deadly shooting, but police and Scott's family are telling two very different stories of what led to the shooting, reports CBS News correspondent David Begnaud.
Several demonstrators smashed out the windows of squad cars and hurled rocks at police. Officers dressed in riot gear fired tear gas to break up the crowds of people who shut down Interstate 85. Several police officers were hurt -- all with non-life-threatening injuries -- and seven were taken to the hospital.
Conflicting versions of Tuesday's shooting have emerged. Police say they were searching for a suspect with an outstanding warrant.
Forty-three-year-old Scott was not the person they were looking for, but police said he got out of his vehicle with a weapon, then got back in, then exited again with the weapon.
"As they engage him, he is armed with a handgun that we found on scene as well, makes some imminent threat to them and because of that at least one of our officers fired," said Kerr Putney, chief of Charlotte Mecklenburg Police Department.
A woman claiming to be Scott's daughter streamed the aftermath of the shooting live on Facebook, saying, "The police just shot my daddy four times for being black."
The video has already been viewed more than half a million times and shows frustration building from members of the community, looking for answers.

"A life has been lost today, a life was taken and y'all want to block everybody out!" one community member said in a Facebook video.
Scott's sister said he was unarmed and was reading a book while waiting for his son to get off the school bus, when police approached him.

"They jumped out their truck. They said, 'Hands up! He got a gun! He got a gun!' Pow, pow, pow, pow," she said. "That's it. He had no gun."
Thanks for reading CBS NEWS.
Create your free account or log in
for more features.