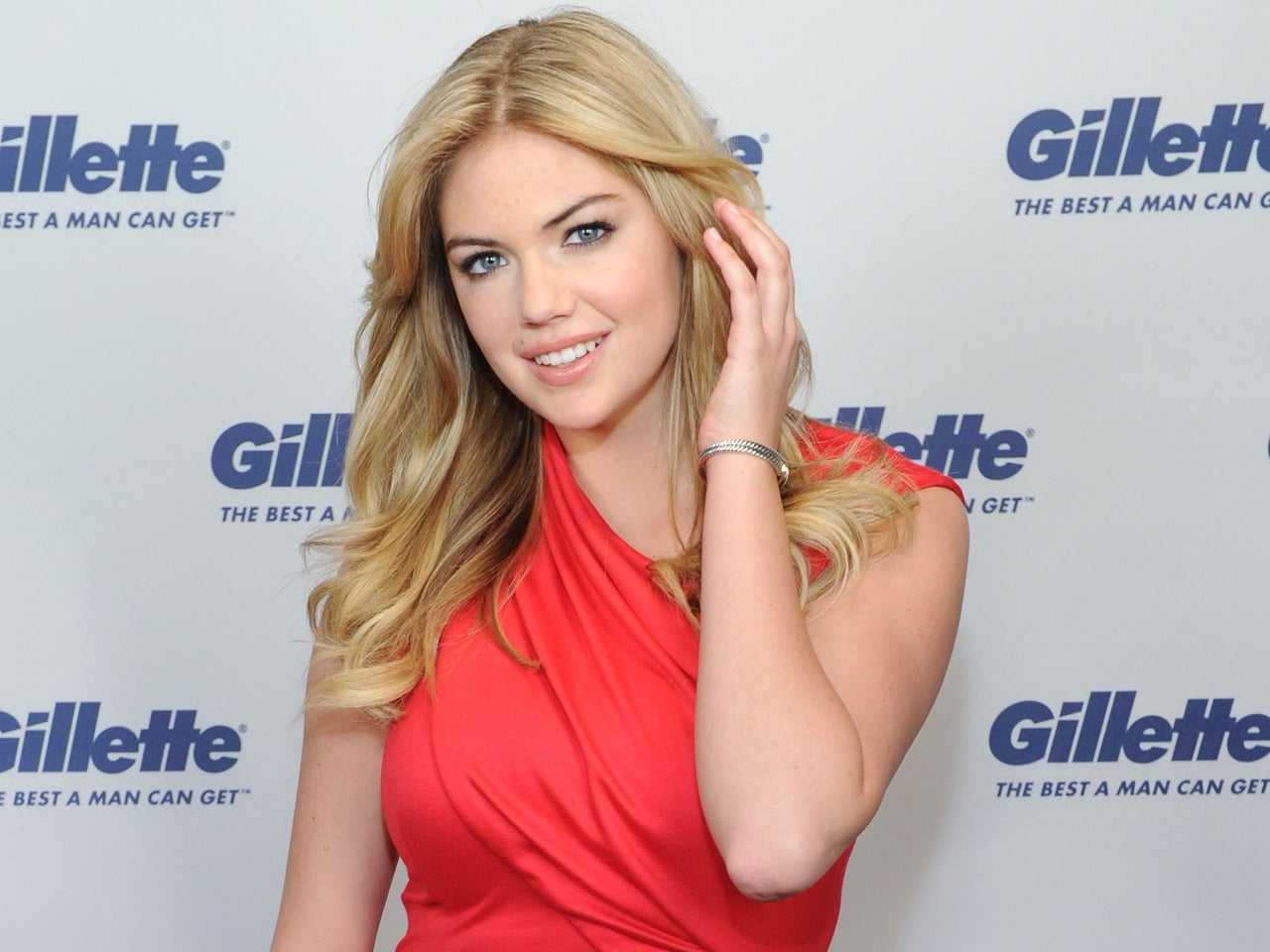 Kate Upton on guys, beauty and what makes her tick
Kate Upton sits down for our interview while her hair and makeup people put on some finishing touches. Wearing a fiery red dress, Upton waits patiently and looks effortless as she flashes that million dollar smile.
It's a far cry from when Upton posed for her second Sports Illustrated swimsuit cover earlier this year. The shoot took place in Antarctica, and if you saw the cover, you may recall that Upton was barely dressed. Which meant she was freezing. "It took two days to get down there and we were on the ship for six days. To say it was an adventure was a complete understatement. I was in a bikini, which I don't recommend to anybody. But it was the most beautiful place I've ever been," recalled the 21-year-old model/actress, who cites models Christie Brinkley and Kathy Ireland as two of her inspirations.
Upton, who was born in Michigan and raised in Florida, burst on the scene in 2010 as the face of Guess and made her acting debut in "Tower Heist" the following year. In February 2012, she graced the cover of Sports Illustrated's swimsuit issue for the first time, which catapulted her to fame.
"I think the fame aspect, there was definitely a period when I had to get used to it. My family had to get used to it, too, " she said. "It's exciting."
She's now using her stardom for a good cause. Upton has teamed with Movember, an organization that encourages men to join a movement by growing a moustache for the 30 days of November. The charity helps raise both money and awareness for prostate and testicular cancer. Last year, the movement raked in more than $147 million around the world for the cause.
As a Mo Sista for Movember, Upton has linked up with Gillette and is asking both women and men to join #TeamGillette to get the word out about Movember. "We're not growing moustaches, thank goodness, but you can help set up appointments or bring awareness or talk about. And for guys, they grow 'staches and go to the doctor," said Upton.
When asked if she personally likes moustaches on guys, Upton said she's a fan (at least for Movember, that is), saying "It's a must."
Upton, who's been romantically linked with professional dancer Maksim Chmerkovskiy (he tells CBSNews.com they're "cool"), says the No. 1 thing she looks for in a guy is confidence. Her deal breaker when it comes to dating? "If you don't share your food. It's a complete deal-breaker for me because I have no boundaries when it comes to food, I don't know why," she said laughing. Let's hope Chmerkovskiy doesn't mind sharing.
Meanwhile, we can expect to see a lot more of Upton in the months to come. She has a few projects in the works, including a part in the 2014 movie "The Other Woman," co-starring Leslie Mann and Cameron Diaz. She kept mum on her other projects, though: "I have a lot of different things coming up. It's really exciting, but I can't talk about it right now."
For more on Upton, check out our interview above.
Thanks for reading CBS NEWS.
Create your free account or log in
for more features.