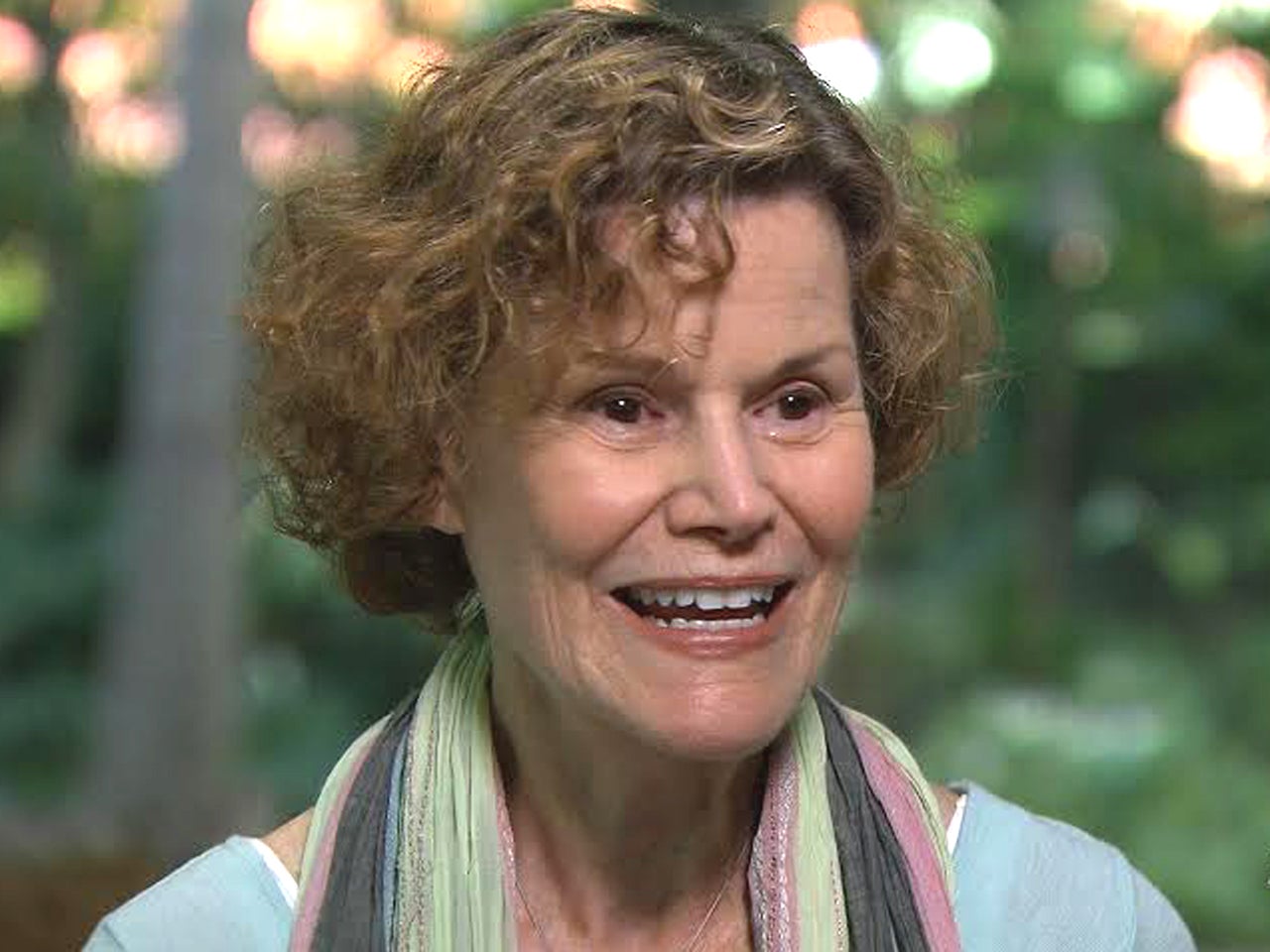 Judy Blume's "Are You There God? It's Me, Margaret" coming to the big screen
Judy Blume's YA classic, "Are You There God? It's Me, Margaret," is finally coming to the big screen. The book was published in 1970, and Blume has rejected several opportunities in the years since to adapt the book into a movie.
But Blume has changed her mind. Deadline reports that the author has granted producer James L. Brooks' Gracie Films and Kelly Fremon Craig the rights to the book. Brooks and Craig worked together on "The Edge of Seventeen," starring Hailee Steinfeld.
Fremon Craig will adapt "Are You There God?" and direct the film. She served as screenwriter and director for "The Edge of Seventeen" as well. She will also produce the film, along with Blume and Brooks and his team.
The film is still not attached to a studio. Brooks told Deadline they are waiting to finish the screenplay before making a deal with a distributor.
"Are You There God? It's Me, Margaret" was revolutionary for its time, as it discussed puberty and periods. The book follows a sixth grade girl named Margaret who moves to the suburbs from New York City. Margaret is raised agnostic but she prays to God, searching for answers. Meanwhile, she and other girlfriends form a secret club to talk about issues like boys and bras.
Blume's novel was a hot topic when it was published, with many calling for it to be banned in schools and libraries. Fremon Craig said the book is a "rite of passage" for women and girls.
"It's rare for me to run into a woman or girl who hasn't read it and every time I've mentioned it to a woman, they clutch their heart and let out this joyful gasp," she said. "There's something so timely and full of truth and I remember for me that at that age, it felt like a life raft at a time when you're lost and searching and unsure. This book comes along and tells you you're not alone. Women remember where they were when they read it. I can't think of another book you can say that about."
In 2015, Blume told "CBS This Morning" that she never set out to write about uncomfortable subjects specifically, but wanted to write based on her own experiences as a pre-adolescent.
"I vowed when I started to write, I'm going to be honest and tell it the way I know it," Blume said. "I was writing about a kid, and a kid of a certain age."
She said her fans connect with her work on a deep emotional level.
"I cry with them because it's very emotional," Blume said. "I always say to them the reason you feel this way is because I represent your childhood, I bring back your childhood."
Thanks for reading CBS NEWS.
Create your free account or log in
for more features.