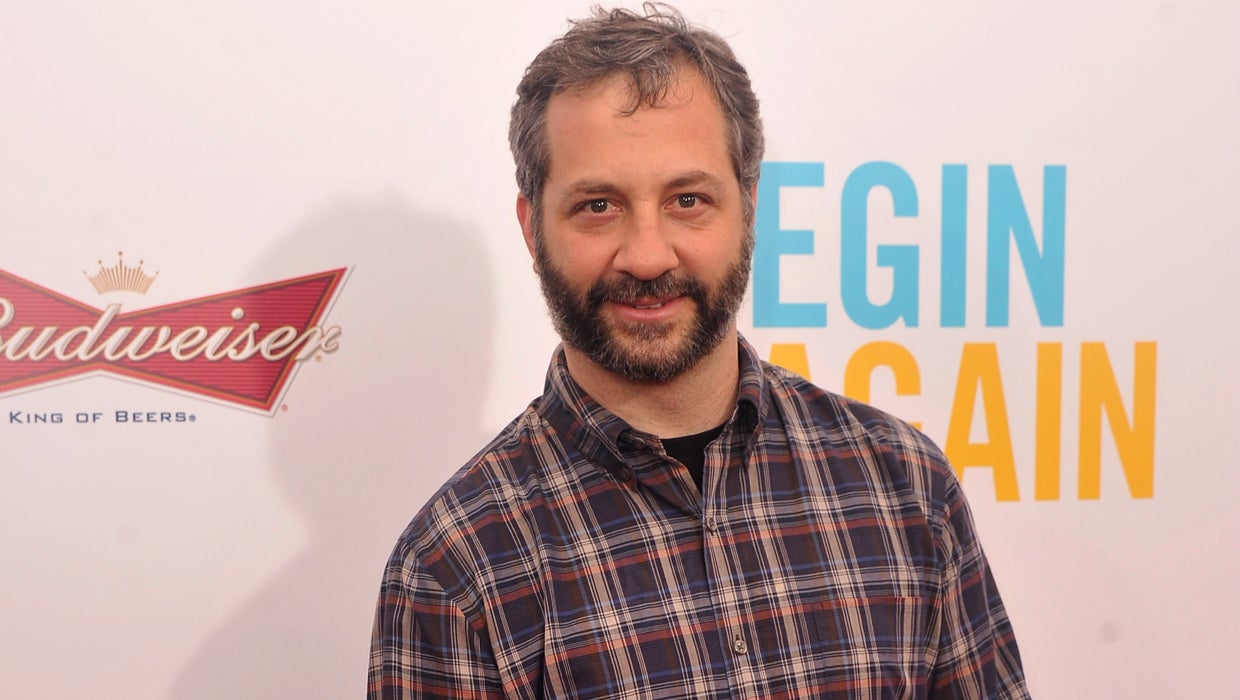 Judd Apatow slams first lady Melania Trump, Fox News, CNN
Filmmaker Judd Apatow slammed first lady Melania Trump and President Trump after the first lady wore a jacket that said, "I REALLY DON'T CARE, DO U?" on her way to visit a Texas detention center housing immigrant children. Apatow slammed the Trumps, Fox News and CNN on Twitter between Thursday and Friday.
Apatow called wearing the jacket "heartless." He wrote, "What kind of heartless person wears that jacket ? People are suffering. Your fashion bulls**t I could care less slogan isn't really about caring about kids. Remember when you said that was your highest priority? Is this the lesson you want to teach them? Who are you? Really."
He also compared the Trumps to Rupert Murdoch and said that they do not care about humanity.
Apatow criticized the response of the first lady's spokesperson, who asked reporters not to focus on her fashion choice, posting "I am gonna visit kids in baby prisons and wear a shirt that says 'f*** off babies.' I wonder if anyone will ask me about it."
The "Knocked Up" director, who has been consistently critical of Fox News, continued his campaign against the news network after "Fox & Friends" host Brian Kilmeade said on air of migrant children, "These aren't our kids. Show them compassion, but it's not like he is doing this to the people of Idaho or Texas."
Apatow responded, "Evil f***ers. And all of you who work for Fox in any capacity need to speak up if you can. This is barbaric. Notice how not one Fox executive has spoken up. Ask them for their opinions! Ask them!@FoxNews is evil and is supporting child prisons and racism. You ok with that?" He also referred to James and Lachlan Murdoch as "evil people."
But the filmmaker also lashed out at CNN. After former Trump campaign manager Corey Lewandowski appeared on CNN, Apatow accused them of being ratings-hungry.
"This is why @cnn is also so dangerous," he tweeted. "They love the war— the drama is good for ratings so they have on people with no insight who are there to create entertainment filled tension. Inform people. That's it. We don't need evil people on defending evil policies for ratings."
Apatow is one of many celebrities who expressed outrage on social media after news broke that nearly 2,000 immigrant children were taken away from their parents since the Trump administration enforced a "zero tolerance" policy on people crossing the border. Since then, Mr. Trump signed an executive order that will keep children and their parents together for the 20 days they are detained, but it is only a temporary fix.
Thanks for reading CBS NEWS.
Create your free account or log in
for more features.