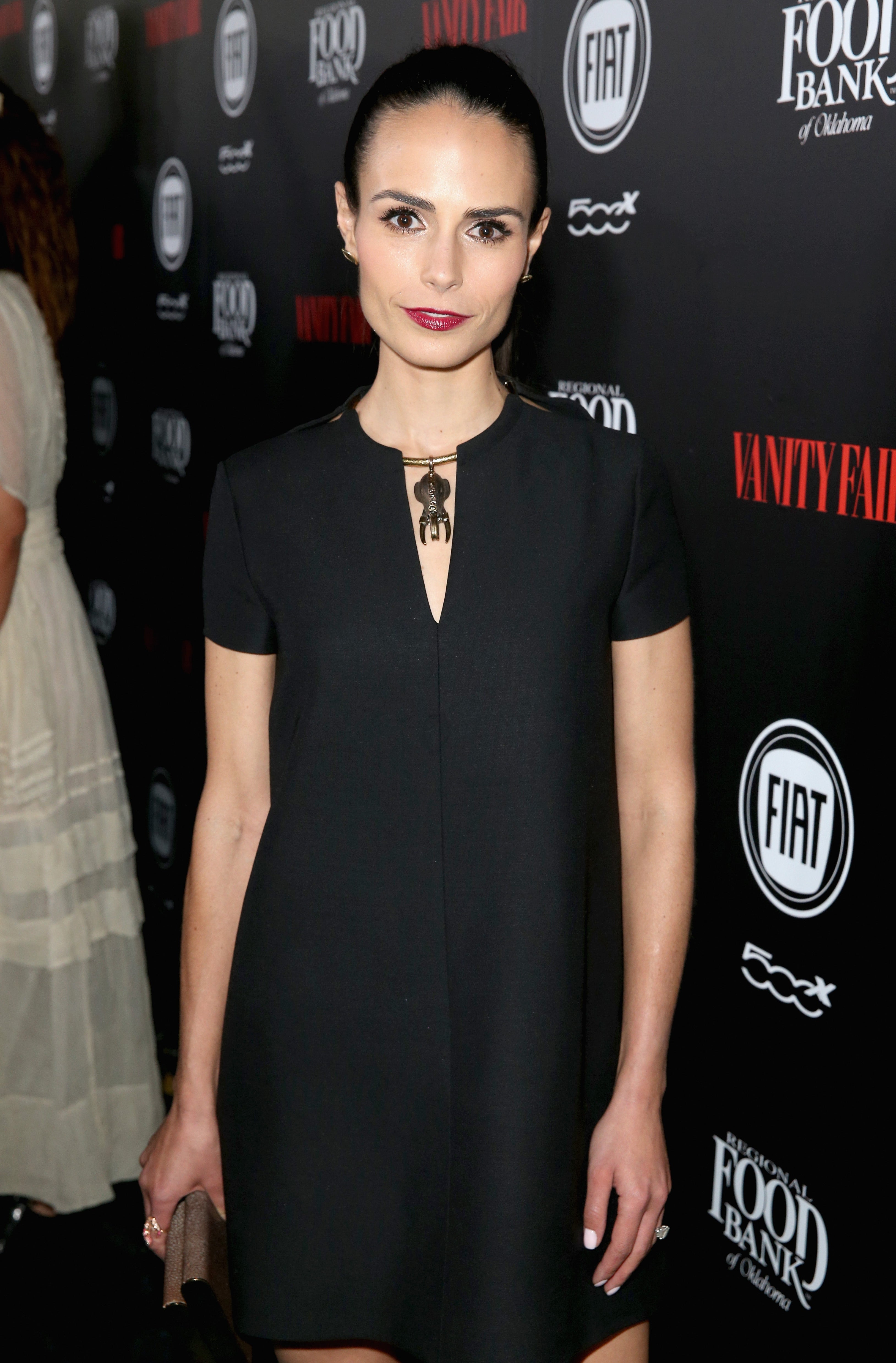 Jordana Brewster: I fought to play Denise Brown on "People v O.J."
Jordana Brewster already established her name in Hollywood with the wildly successful "Fast and Furious" movie franchise, but that doesn't mean the scrappy actress is happy to rest on her laurels.
The actress, who is a spokesperson for Zyrtec, told CBS News that she was on a serious mission to land the role of Denise Brown on TV's hottest new show, "The People v O.J. Simpson"
"I heard they were making it and I always felt like my aunt actually really looked a lot like Denise Brown, so my manager and I took a side-by-side photo edit of me and Denise and we fought really hard for it," she said. "We just fought to get that show."
Brewster said one reason she wanted the role so badly was because she is a "giant fan" of executive producer Ryan Murphy, but her other reason for wanting to join the cast was a little more personal.
"I remember being in high school and when that verdict was coming out, they stopped everything and wheeled the TV out," said the actress. "I was flabbergasted by it, and Denise was so strong and had so much conviction and fought so much against domestic violence so I felt it was a privilege to play her."
Unlike cast-mate Sarah Paulson, who met with former prosecutor Marcia Clark, Brewster said she refrained from reaching out to Brown.
"I thought it would be kind of selfish to reach out to her because she lost her sister so I didn't think it would be respectful," she said. "I would imagine that it's still very tender."
Brewster called the "People v O.J. Simpson" set "amazing," and said it was "petrifying" to work in front of talents like Paulson and John Travolta.
As for whether or not Murphy, who is known for surprise musical numbers on his shows, will inject any non sequiturs on "People v O.J. Simpson," even Brewster doesn't know.
"That's what's great about working with him," she explained. "You don't know what's going to happen behind the scenes or in editing, but he can do anything, like 'Glee' or 'American Crime Story.' He has such great range."
It's unclear if Brewster will return to the "Furious" franchise with "Fast 8," but she said one thing is for sure: "I don't think it'll ever be the same," she said of working on the series after cast-mate Paul Walker's death. "It's very, very sad now that he's gone."
Brewster is also staying busy working on the show "Secrets and Lies" with Michael Ealy and Juliette Lewis, and she is currently working on the pilot for the "Lethal Weapon" TV show reboot alongside Damon Wayans and Clayne Crawford. The actress said that she has found it easier to work after learning how to manage her allergies with Zyrtec.
"I realized when I was working in Texas on the show 'Dallas,'" she explained. "They have such a high pollen count that allergy season there is like allergy season on steroids. I had a puffy face, watery eyes and a red nose -- I needed 24-hour relief on a daily basis."
Thanks for reading CBS NEWS.
Create your free account or log in
for more features.