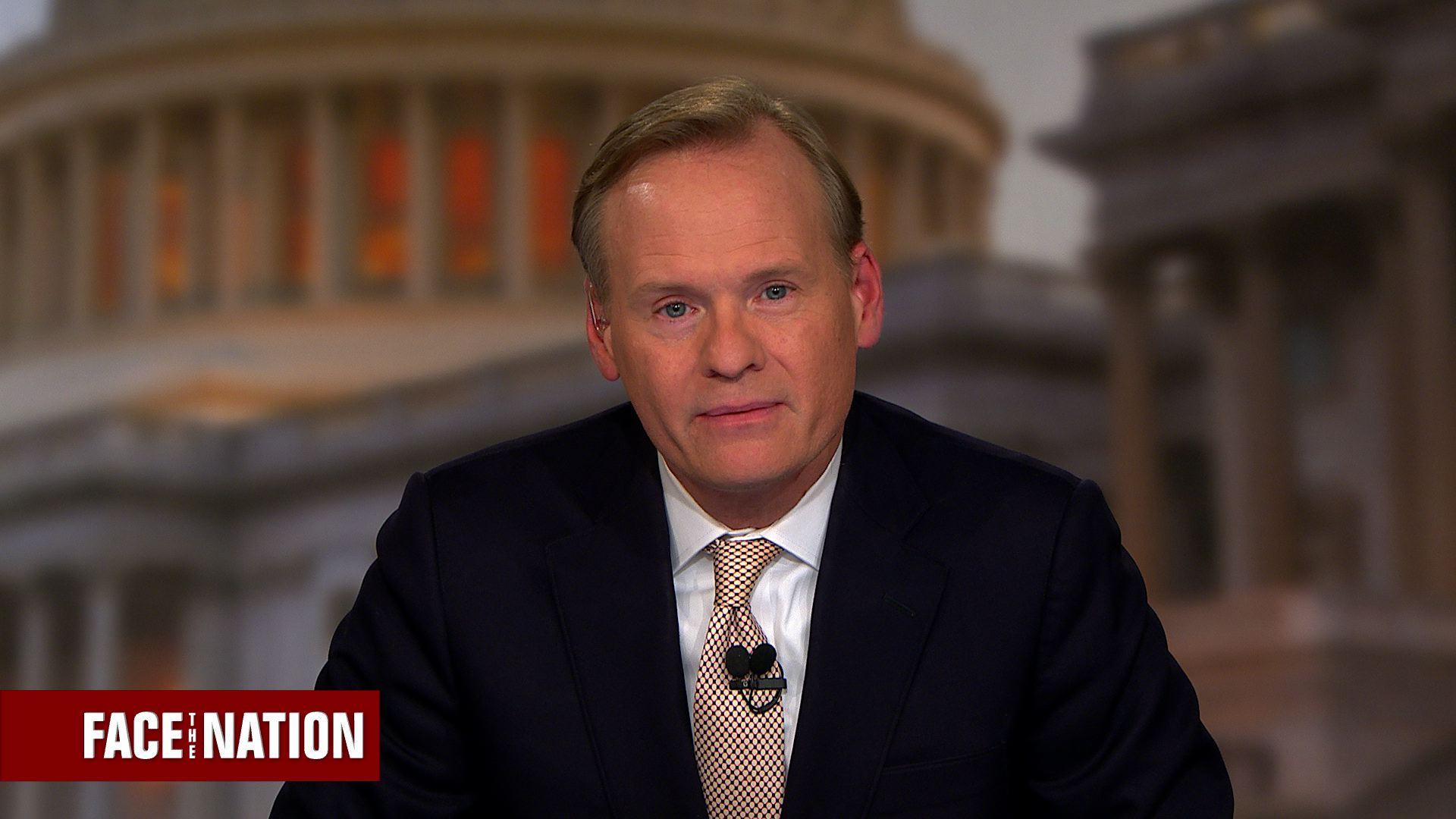 John's Notebook: "A Fond Farewell"
In the hallway to the Face the Nation offices, there is a picture from the last presidential campaign.
The staff is gathered around our Executive Producer Mary Hager's computer. We are staring at the famous Billy Bush tape just after it was released. That picture represents something fundamental about this show which I will leave today as the full-time host.
That was an extraordinary moment, but the picture captures what we do each week: we look hard at the news and then launch into the same thing that happened after that picture was taken. We throw ourselves into trying to figure out what something means and who we can bring on the show to help us understand it better.
It is a group effort.
I have had the privilege for the last two and a half years of meeting you here for an hour each Sunday.
What you don't see are the other 167 hours in the week when all the people you don't see are working to make our hour together go smoothly.
It starts almost the minute we go off air when Executive Producer Mary Hager is already thinking about who we should book for the next show. Arrayed all around me right now are the people who get up long before the sun and work long after it has gone down, who chase down the host's every last query, save him from getting a fact wrong, coax the teleprompter, replace a guest who has gotten sick at the last minute, frame the shot, keep the batteries fresh in the microphone packs, poke all these lights over my head, search for the right interview location, wrangle time, space and security guards at those locations when we take the show on the road, chase reluctant public officials, keep my forehead from looking shiny, and drain pot after pot of coffee in the edit room.
They give up their weekends and they give up planning because when you work in news, birthdays, anniversaries, and commitments to your kids and your parents get overturned.
They do all of this because they are committed. They want to tell you what's going on, as best as we can figure it, and believe that we can give you some control over your world by helping your understand it. I am proud of what they do and proud to have been a part of doing it alongside them.
Thanks for reading CBS NEWS.
Create your free account or log in
for more features.