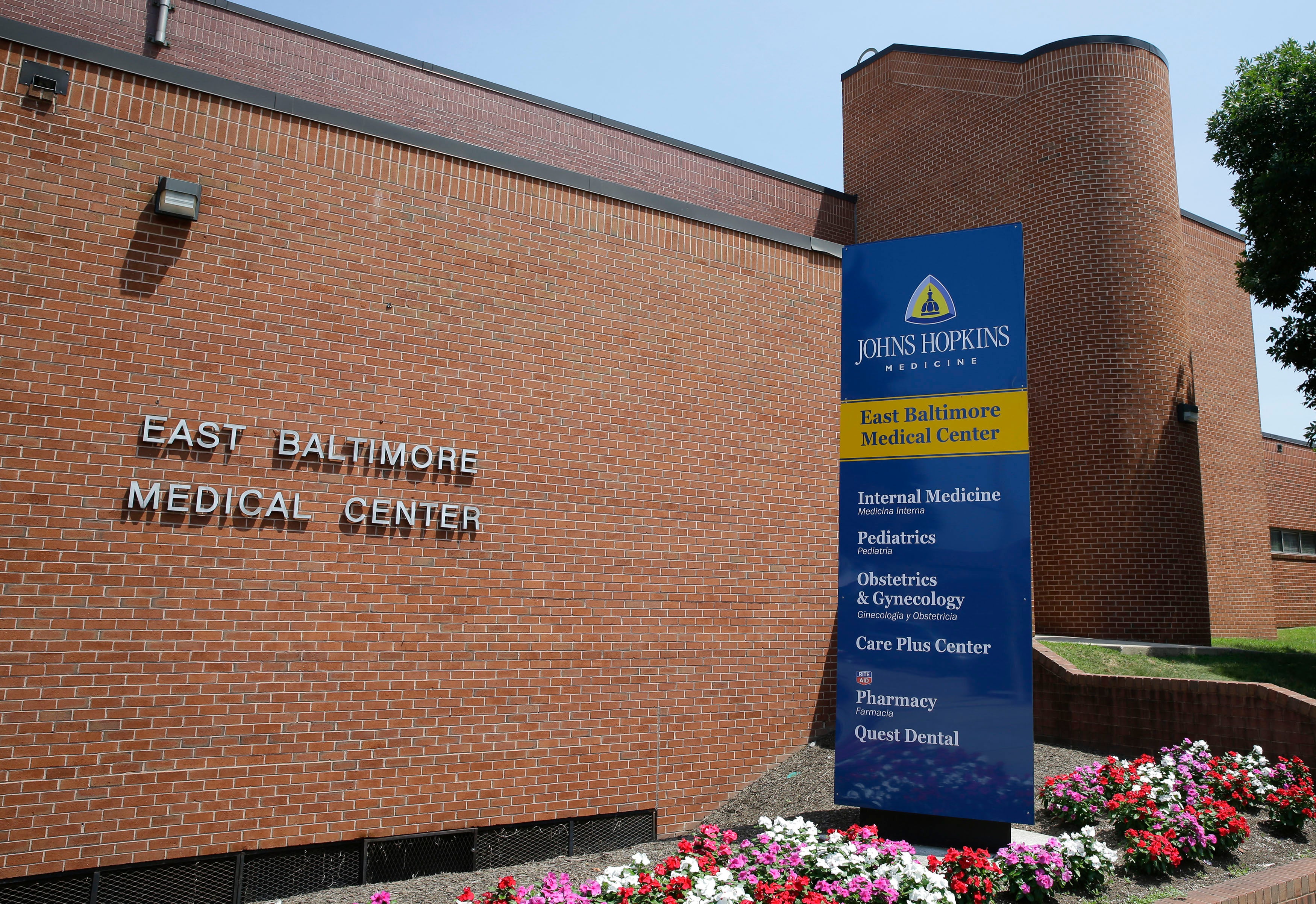 Victims speak out on doc who preyed on patients
CBS News has learned chilling new details about the doctor who preyed on his patients in Maryland. The OB/GYN took sexually explicit photos and videos of thousands of women and girls.
He worked with Johns Hopkins Hospital, which will have to pay out nearly $200 million to victims, in what may the biggest settlement of its kind.
CBS News correspondent Michelle Miller sat down with some of those patients.
Over two decades, Dr. Nikita Levy saw more than 12,000 patients, and his breach of trust seemed to know no boundaries.
For the first time, we heard from his victims -- young and old, even mothers and their daughters.
"I'm angry because I took my kids to him," mother of two Stazi Simmons-Whitehead said. "I trusted him with my children - not only just me, but my kids."
Simmons-Whitehead started seeing Levy in 2007 - her 14 and 15-year-old daughters two years later. Joshulyn Brown had been a patient for more than 25 years.
In some ways, she felt as though her doctor crossed the line.
"Certain ways examinations supposed to go just didn't feel comfortable," Brown said. "But I thought I am young and naïve. Like, OK, maybe this is right. They are the professional one; I am just the patient. It just didn't seem right."
Ignoring their intuition, neither reported what seemed wrong at this East Baltimore clinic run by Johns Hopkins Medical Center. Neither knew the hospital required a chaperone present during examinations. Dr. Levy would always see them alone and had an uncanny fascination with a pen that hung from his neck.
"The pen," Stazi said, "I used to tease him about the pen ... because he played with it like it was a toy. And I'm like 'Oh is that your toy?' He was like 'Oh it's one of my favorite pens,' so when the news broke, I told my ex-husband, I said, 'There was a camera in that pen. I guarantee you there was a camera in that pen.'"
There was more than just one. Dr. Levy had a collection of gadgets he used to secretly take thousands of sexually explicit pictures of his patients. In February of 2013, an office worker reported her suspicions to Johns Hopkins, and within five days, Dr. Levy was questioned and fired.
"Johns Hopkins had a policy of having chaperones being present during these times of pelvic exams were done, and that was not being uniformly done," said attorney Howard Janet.
Janet and attorney Jonathan Schochor led the class-action lawsuit against Johns Hopkins and interviewed more than 4,000 of Dr. Levy's patients.
Schochor says Johns Hopkins dropped the ball.
"His breast examinations were inappropriate, his pelvics were too often and many without gloves," Schochor said.
But what Johns Hopkins didn't know, Schochor says it should have.
"He was reported to the charge nurses. He was reported to the other physicians. He was reported to any personnel they could find at the clinic," Schochor said.
Johns Hopkins Medicine declined CBS News' request for an interview and never admitted wrongdoing.
In a statement, they said they have, "...redoubled efforts to uphold the highest standards of patient privacy ... and have implemented numerous steps to educate, inform and empower our staff to identify and alert us if they have concerns."
Authorities never had the chance to charge Levy. He committed suicide just as a police investigation began.
And despite the settlement, not all victims feel a sense of closure.
"For me, no," Simmons-Whitehead said. "I am a victim of sexual abuse, and you have to take baby steps."
"It's just a little bandage to try to lay on the open scar," Brown said. "But I am going to come out of it though because I am a survivor, you know. I believe she is as well, you know, it takes time to heal."
Law enforcement authorities didn't find any evidence that Dr. Levy had sold or posted any of his pictures on the Internet and consider the case closed.
The amount each patient will receive will be determined individually, based on the level of harm Dr. Levy committed against them.
Thanks for reading CBS NEWS.
Create your free account or log in
for more features.