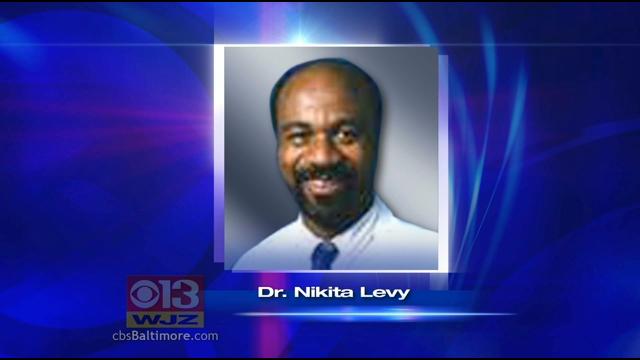 Doctor who secretly filmed patients in exam room apologized to wife in suicide note
BALTIMORE New details have come to light about the death of an ex-John Hopkins gynecologist who was caught making covert videos of his patients.
Dr. Nikita Levy was found dead in his home on Monday, just two weeks after hospital security was alerted on Feb. 4 by another staff member that Levy was using personal video equipment to tape his patients.
Levy left a suicide note with a message for his wife, saying he did not want to ''see her suffer with the truth'', according to CBS Baltimore WJZ's news partner, the Baltimore Sun.
Levy put the apology note in their car and went to his basement, where he committed suicide.
CBS Baltimore reporter Mike Hellgren spoke to one of Dr Levy's former patients about what it was like in the exam room. The woman, who did not want her identity known, reveals a red flag during exams.
"When I went for my appointments, there would never be another nurse in there. It would just be him," the former patient said. "He would ask the nurse to leave, or he would say that he had it."
The well-respected doctor's fall from grace happened when it was revealed the gynecologist was spying--even allegedly using a camera on his pen---as he performed exams.
"The story is that a Johns Hopkins employee noticed something unusual about Dr. Levy's examinations on February 4 and alerted a supervisor," said attorney Andrew Slutkin, who represents several former patients. "No one knows at this point what it was other than Hopkins, and they're not speaking about the issue."
Thanks for reading CBS NEWS.
Create your free account or log in
for more features.