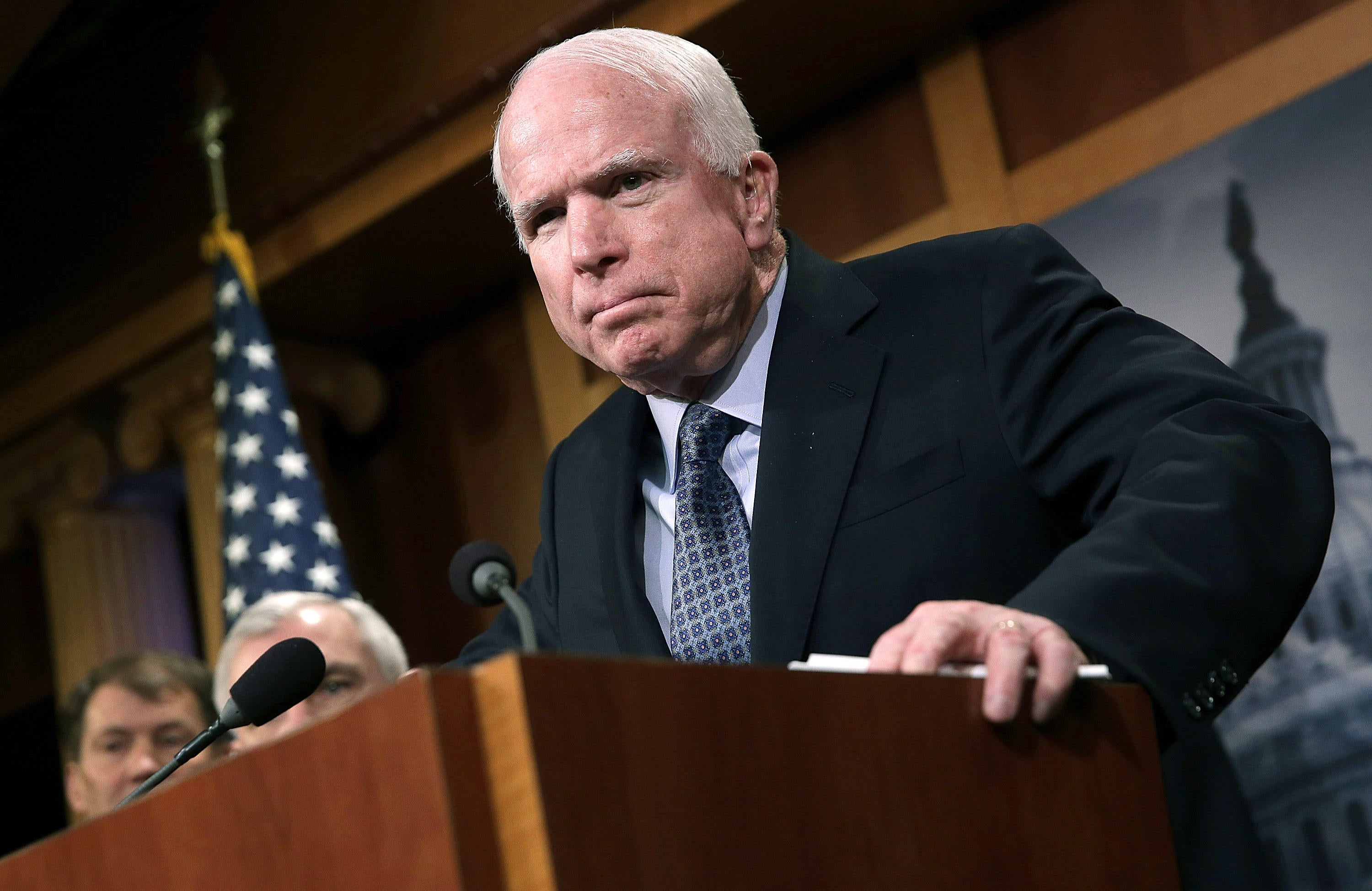 John McCain cautions Donald Trump over U.S.-Russia "reset"
Both President-elect Donald Trump and Russian President Vladimir Putin have suggested they would like to improve U.S.-Russia relations -- but one top Republican lawmaker is warning Trump about trying another "reset" with Russia.
Sen. John McCain (R-Arizona), the 2008 Republican presidential nominee and chairman of the Senate Armed Services Committee, said Tuesday in the wake of more Russian airstrikes in Syria that the U.S. should not place substantial "faith" in Putin's desire to improve relations.
"With the U.S. presidential transition underway, Vladimir Putin has said in recent days that he wants to improve relations with the United States," he wrote in a statement. "We should place as much faith in such statements as any other made by a former KGB agent who has plunged his country into tyranny, murdered his political opponents, invaded his neighbors, threatened America's allies, and attempted to undermine America's elections.
In the wake of Mr. Trump's election, Kremlin spokesman Dmitry Peskov said Trump and Putin are "very much alike" in their worldviews and said Russia hopes "for their good personal relationship." Putin and Mr. Trump spoke by phone Monday.
McCain added that Putin "has rejoined [Syrian President] Bashar Assad in his barbaric war against the Syrian people." He cautioned that previous attempts at a Russian "reset" -- most recently, that of President Obama and then-Secretary of State Hillary Clinton in 2009 -- did not work, so there's little reason to hope a Trump-led effort would have a different result.
"The Obama Administration's last attempt at resetting relations with Russia culminated in Putin's invasion of Ukraine and military intervention in the Middle East," McCain said. "At the very least, the price of another 'reset' would be complicity in Putin and Assad's butchery of the Syrian people. That is an unacceptable price for a great nation."
Thanks for reading CBS NEWS.
Create your free account or log in
for more features.