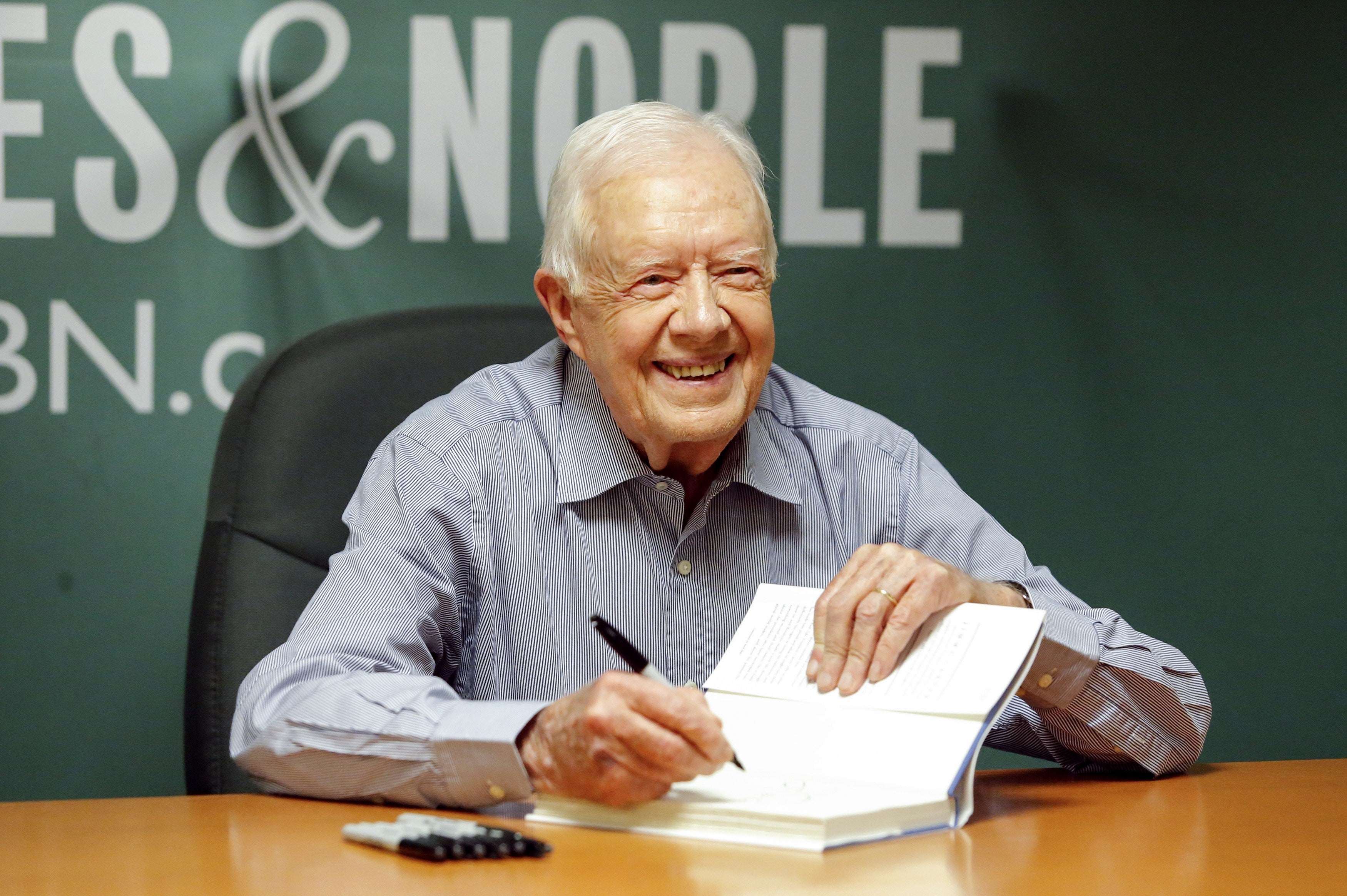 ​Jimmy Carter: Jesus would approve of same-sex marriage
Former President Jimmy Carter shared his views, and what he speculates would be Jesus' views, on the intersection of same-sex marriage and the Christian faith in an interview with HuffPost Live on Tuesday.
"I think Jesus would encourage any love affair if it was honest and sincere and was not damaging to anyone else, and I don't see that gay marriage damages anyone else," the former president said. "I wouldn't be in favor of the government being able to force a local church congregation to perform gay marriages if they didn't want to."
Mr. Carter is a devout Baptist who was the first president to call himself a "born-again Christian." While the former president has said he's "fully committed to the separation of church and state," his views on political and social issues have often converged with his religious beliefs. In 2000, he severed his ties to the Southern Baptist Convention because of its "exclusionary" tendencies, and in 2007 he helped form the New Baptist Covenant.
In Tuesday's interview, Mr. Carter also shared his thoughts on the upcoming 2016 election.
He said Hillary Clinton is the clear choice for the Democratic nominee, but he wouldn't count Bernie Sanders out just yet.
"I think Bernie Sanders has had a remarkable entry into politics in Iowa and New Hampshire. I noticed in the newspaper today that he's challenging her," the former president said. "So there's a pin of willingness among Democrats at least to consider other candidates, but I think it's almost inevitable that she'll be the nominee."
He continued by saying Sanders will get support from both sides of the aisle, specifically voters who want someone other than a member of the Bush or Clinton families in the White House.
Thanks for reading CBS NEWS.
Create your free account or log in
for more features.