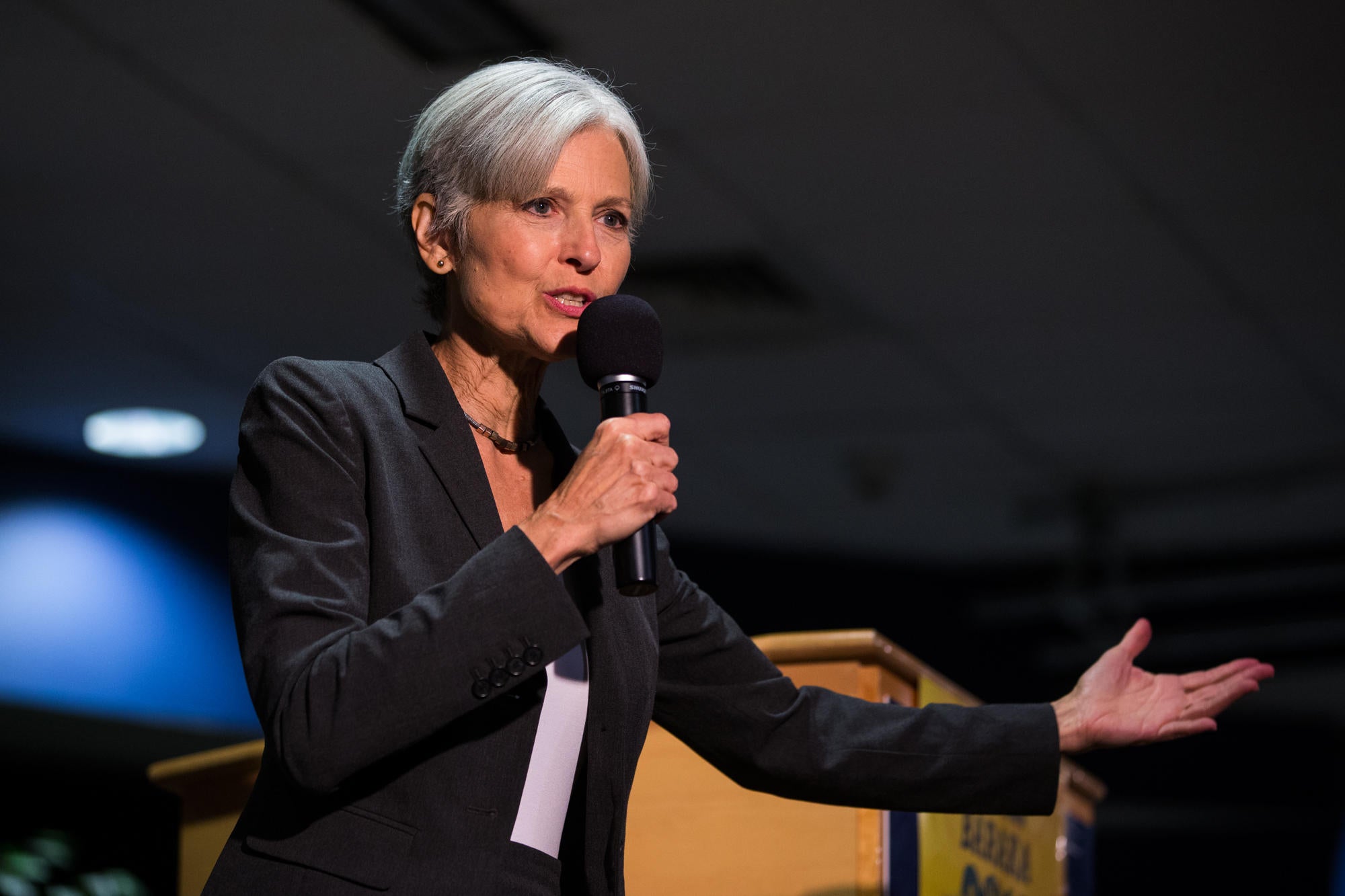 With Wisconsin completed, Jill Stein's recount efforts are effectively over
The three-state recount efforts spearheaded by Green Party presidential candidate Jill Stein effectively came to an end Monday -- with little to show for it.
Stein initially filed for recounts in three states where the final margin for President-elect Donald Trump was narrow: Michigan, Wisconsin and Pennsylvania. She and her campaign will hold a call Tuesday morning to address what's next.
In Wisconsin, officials announced Monday evening that the recount was complete -- and that rather than find additional votes for Democratic candidate Hillary Clinton or Stein, the recount actually increased President-elect Donald Trump's margin there by 131 votes. Mr. Trump won the state by a margin of 22,748 votes, according to the newest totals from the Wisconsin Election Commission.
Stein's campaign paid approximately $3.5 million for the Wisconsin recount.
And in Pennsylvania, a federal judge ruled Monday morning against Stein's request for a review of the voting systems, saying it was possible they had been hacked and compromised.
In his decision, federal judge Paul Diamond said Stein's allegation of possible election tampering "borders on the irrational." Diamond also cited the delay between Election Day and Stein's decision to file the lawsuit, and said Stein didn't have standing to sue on the issue.
"Granting her later than last minute request for relief, however, could well ensure that no Pennsylvania vote counts," he wrote. "Such a result would be both outrageous and completely unnecessary; as I have found, suspicion of a 'hacked' Pennsylvania election borders on the irrational."
Stein could appeal the decision, but time is short: all states must certify their election results by this Tuesday, so it's unlikely any new action could be taken before then.
And in Michigan, the third state on Stein's list, the recount process ended last week after a judge lifted an order forcing the statewide review of ballots. The recount lasted three days, and examined ballots in 20 of the state's 83 counties.
Stein first began raising money for a possible recount in late November, and quickly began bringing in millions of dollars for the effort. According to Stein's fundraising page, the effort has raised more than $7.3 million.
Thanks for reading CBS NEWS.
Create your free account or log in
for more features.