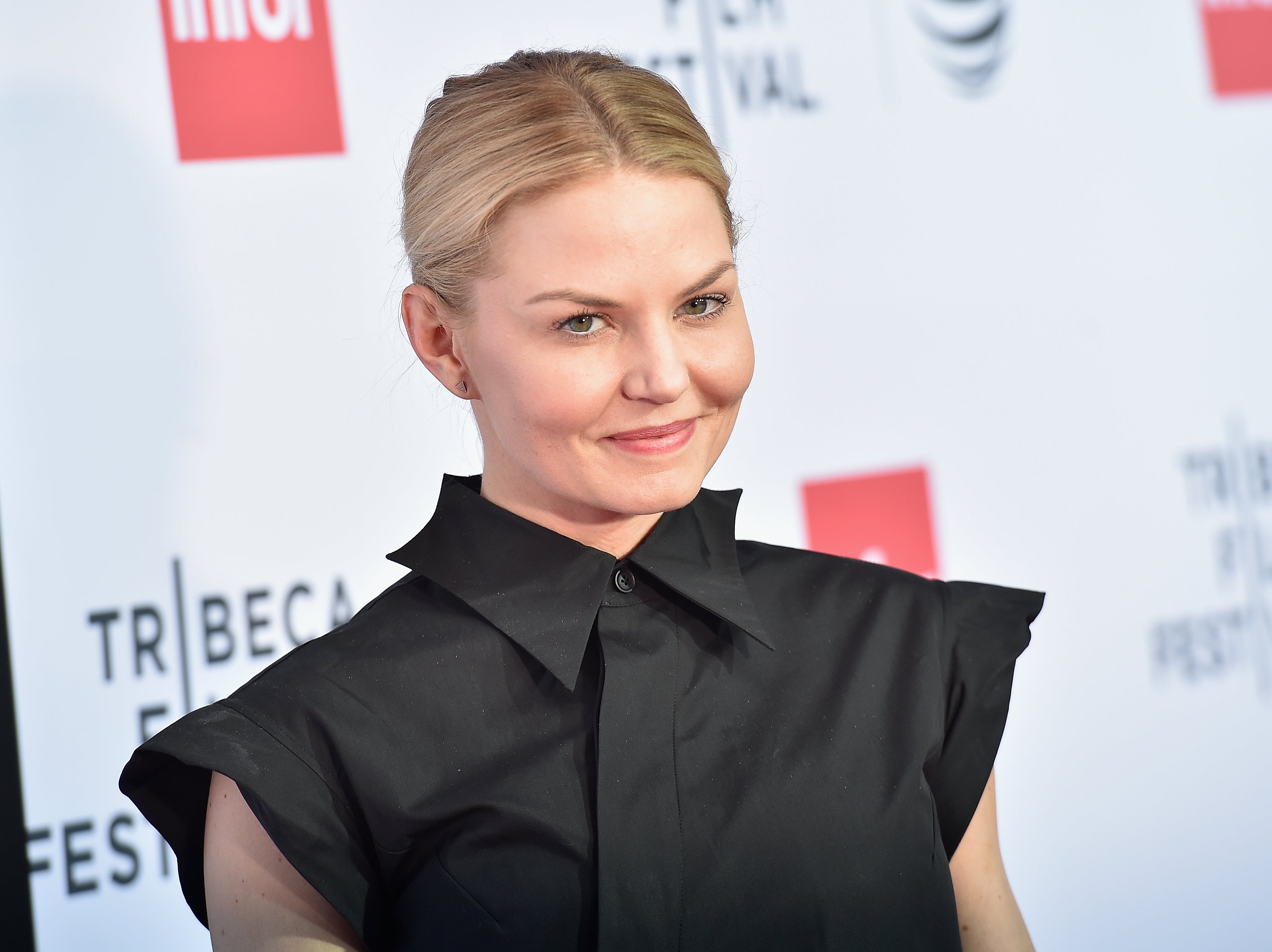 Jennifer Morrison talks migraines, directing and what's next for "Once Upon a Time"
"Once Upon a Time" star Jennifer Morrison is gearing up to direct her first feature film, "Sun Dogs," which she'll shoot before heading to work on season six of her long-running ABC fantasy drama. And along the way, she'll also be working to raise awareness about migraines and how those who suffer from them can get help. Morrison teamed up with the folks behind Moretomigraine.com to share her own history battling migraines and help others.
Can you talk about your personal connection to working to raise awareness about migraines?
I started getting migraines about three years ago, and I wasn't aware that what I was having was actually a migraine because I was confused by the symptoms. So when I heard there was a possibility for bringing awareness to what exactly a migraine was and what we could do to help prevent them, I was like, "I'm in." It was very personal for me because I wished that there was something like More to Migraine around when I was first trying to figure out what was wrong with me.
Explaining pain to other people seems to be one of the hardest things to do.
Yeah, and it's so specific to each person. Everybody has such different experiences with their symptoms that it's really hard to articulate it.
What do you hope will be the end result of this campaign?
I hope that people are comforted by the fact that there's somewhere to turn to get information and also that they can get to the bottom of the problem faster. My hope is that it eliminates some of the panic and fear that people might be having if they don't understand that what they're having is a migraine.
What motivated you to recently start your company, Apartment 3C?
I started directing a couple years ago, and I've always had sort of a propensity for it. It's something that I really naturally gravitate to and I really love and I enjoy. Anthony Tambakis, who wrote "Warrior," this film that I was in, saw the short film I directed he was like, "Oh, the tone and style is really right for this script that I've had, 'Sun Dogs,' and I think that you should direct it." We've been in full swing to make it happen, so part of that was launching the production company and having that be the umbrella that my directing falls under.
Where did the name come from?
I went to Loyola University Chicago and my sophomore year, the dorm building I lived in, we were in apartment 3C, and I lived with three of my best girlfriends. And we just had such a great year, it was just one of the best years of my life and I just thought if I was going to look down at letterhead, at the name of a company over and over again for the rest of my life, I wanted it to be something that made me smile.

Are you excited for where things are going on "Once Upon a Time"?
Yeah, we're about to start season six, yeah absolutely. I'm always so blown away by Adam Horowitz and Eddie Kitsis, the two of them, in terms of the storytelling they come up with. The way they intertwine the worlds -- and not that but also intertwine fairy tales with literary characters, which is so fun and fascinating, you know? These characters feel so familiar to all of us because we grew up reading them and feeling like they were part of our lives, and to see them all intermixing in a way that is just so creative ... I don't even know how else to put it, I'm so blown away every time I read a script. I'm always very excited to see where they leave things at the end of a season because it's obviously a huge indicator of where next season's going.
Did you know that there's a rock opera version of it?
I did not know that! That's amazing!
It's pretty impressive, and the cast look remarkably like you and your co-stars.
Oh my gosh, that's really fun. I love that. There's nothing better than feeling like creativity inspires creativity, you know? That's, like, so great, that it's inspiring people to make other stuff. I love that.
The two-part season finale of "Once Upon a Time" airs Sunday, May 15 at 7/6c.
Thanks for reading CBS NEWS.
Create your free account or log in
for more features.