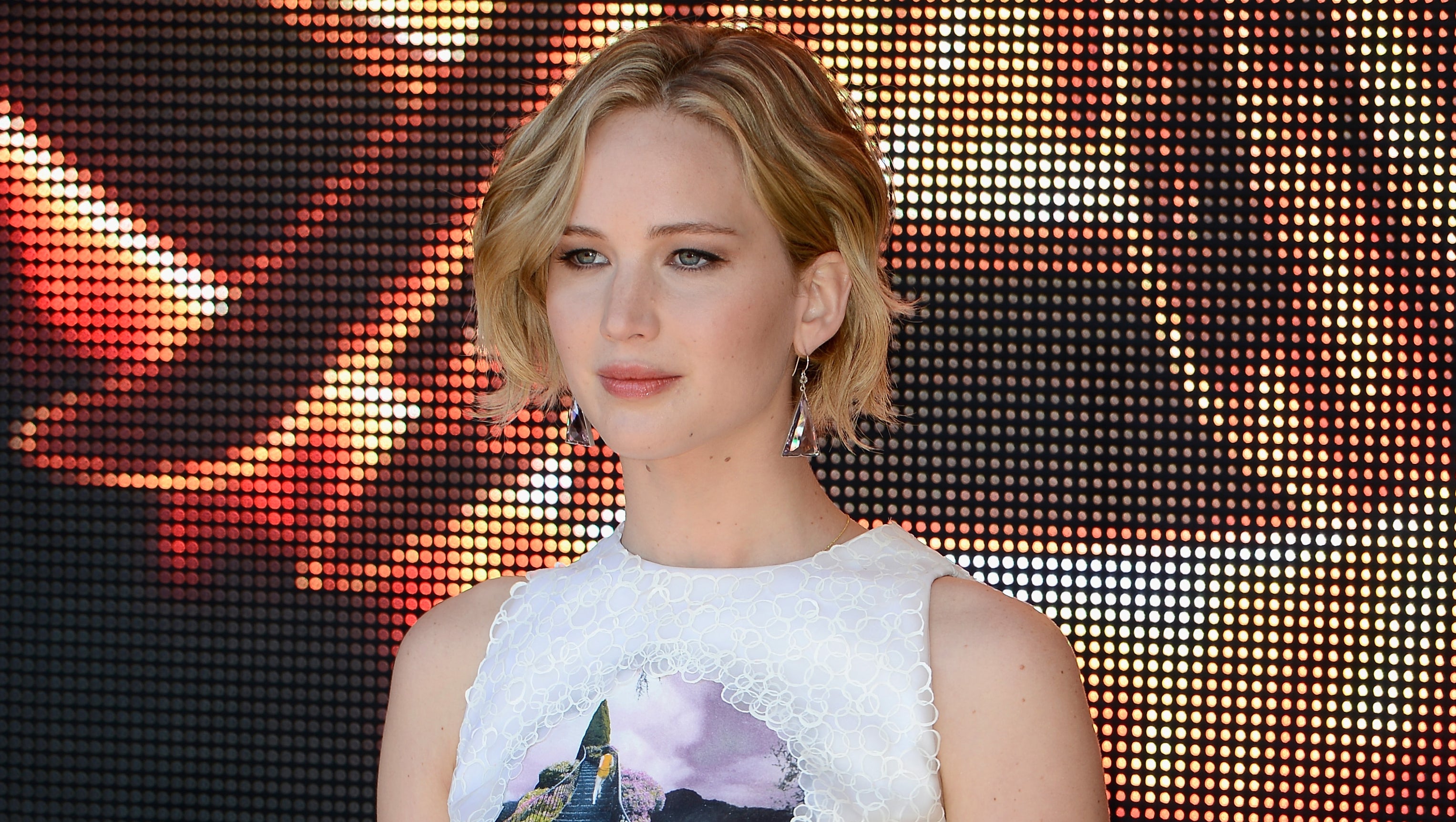 FBI "addressing" leak of celebrities' nude photos
The FBI said it was looking into the matter of nude photos of Hollywood celebrities being leaked online by hackers.
In a statement, the agency said it was "aware of the allegations concerning computer intrusions and the unlawful release of material involving high profile individuals, and is addressing the matter."
A publicist for Jennifer Lawrence earlier said the actress contacted authorities after nude photos of her were apparently stolen and posted online.
Intimate images of the Oscar-winning actress began appearing online on Sunday, showing the 24-year-old star in various states of undress.
"This is a flagrant violation of privacy," Lawrence's spokesperson Liz Mahoney said in a statement. "The authorities have been contacted and will prosecute anyone who posts the stolen photos of Jennifer Lawrence." Mahoney declined to provide any further details.
Dozens of private, nude photographs were said to be accessed from phones and leaked online. The pictures were allegedly taken from a cloud-based Internet data storage system.
Cloud technology is used by more than 300 million people worldwide, but the problem may lie in weak password systems that can be easily compromised.
"In some cases those security controls are not in place and allows them, to throw as many as 500 passwords at an account until it accepts one," Jeff Schilling of cloud service provider Firehost told CBS News correspondent Carter Evans.
Nude images purported to be of other female celebrities were also being circulated online, including Mary Elizabeth Winstead. The 29-year-old actress tweeted about the hack Sunday and said she took the photos with her husband years ago in the privacy of her home and shamed the hackers saying, "Hope you feel great about yourselves."
The hackers claim to have more, but the authenticity of many of them have not been confirmed, Evans reported.
Sports Illustrated model Kate Upton was also hacked and confirmed through a rep that the photos of her were legitimate.
"This is obviously an outrageous violation of our client Kate Upton's privacy," Upton's attorney told "Entertainment Tonight." "We intend to pursue anyone disseminating or duplicating these illegally obtained images to the fullest extent possible."
Meanwhile, CBS Los Angeles reported singer Ariana Grande's rep said nude photos of Grande are fakes.
Nickelodeon actress and singer Victoria Justice, 21, took to Twitter and wrote, "These so called nudes of me are FAKE people."
Actress Kirsten Dunst wrote her response to the hacks on Twitter:
Dan Ackerman, a senior editor at CBS News partner CNET, told "CBS This Morning," that everyone's cloud-stored digital information is vulnerable, though celebrities are more vulnerable because hackers are actively looking for their data.
"If you think about it, you have multiple copies (of your data). There's a chance anything you put up in the cloud, it's available in some way," Ackerman said. "If (hackers are) not looking for it, less so really."
He added that in the case of this leak, it was more than likely committed by more than one hacker, and was a group looking to "make a big splash."
The FBI has investigated previous leaks of nude celebrity images, including leaks involving Scarlett Johansson, Christina Aguilera and footage shot of television sports reporter Erin Andrews in a Tennessee hotel room.
Lawrence will make headlines this fall for another reason. She's hitting the big screen in "The Hunger Games: Mockingjay - Part 1" on Nov. 21.
Lawrence, 24, split from her "X-Men" co-star Nicholas Hoult earlier this summer in a breakup that was reportedly "very amicable." There are reports that Lawrence and Chris Martin of Coldplay started spending time together in June.
Thanks for reading CBS NEWS.
Create your free account or log in
for more features.