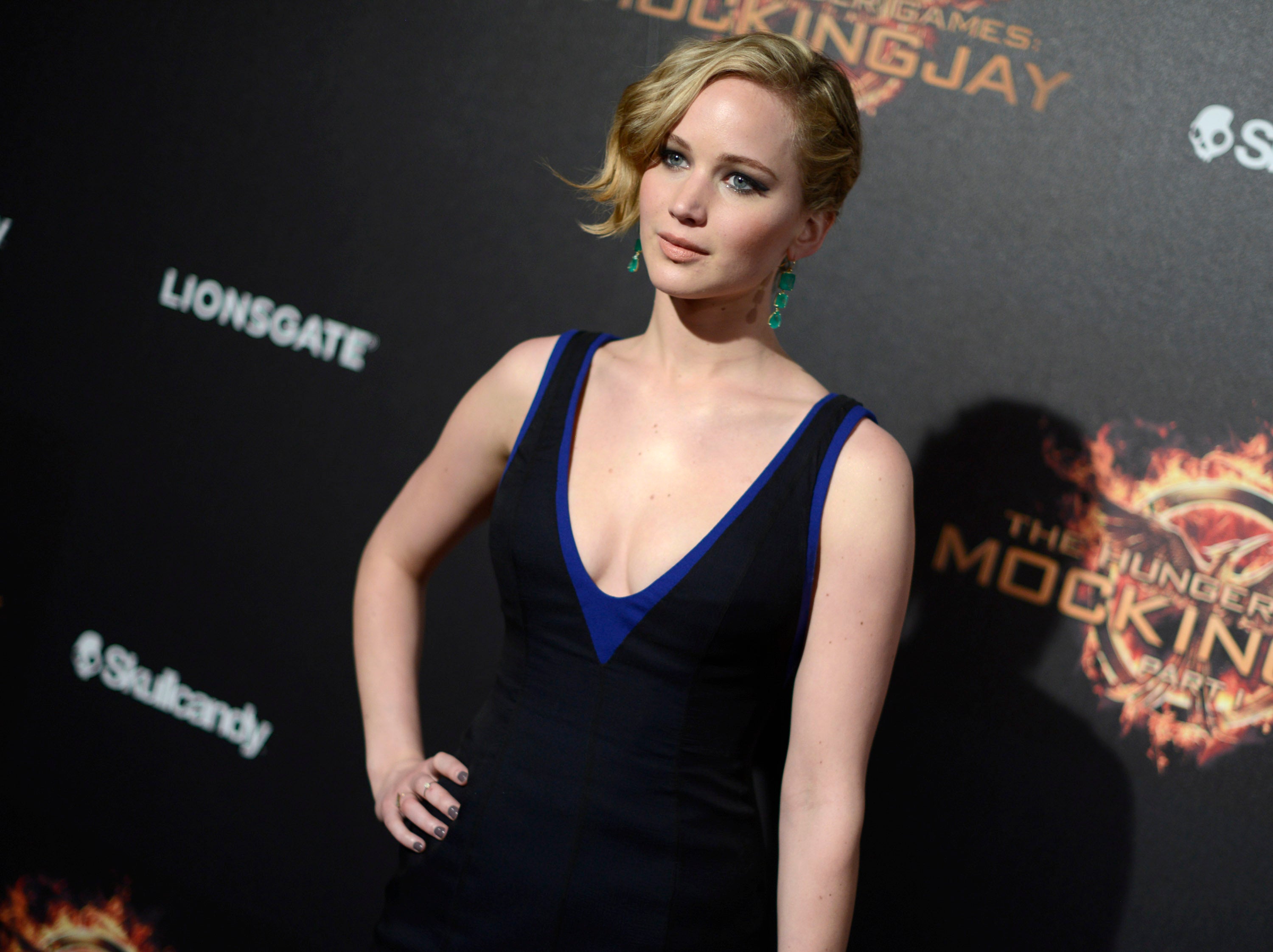 More than 100 celebrities hacked, nude photos leaked
Update: The FBI has issued a statement on the matter.
Celebrities including Oscar-winner Jennifer Lawrence were the target of what appears to be one of the biggest celebrity hackings.
Dozens of private, nude photographs were said to be accessed from phones and leaked online, reports CBS News correspondent Anthony Mason. The pictures were allegedly taken from a cloud-based Internet data storage system.
Posts on the websites 4chan and Reddit said the celebrities were exposed when a hacker broke into their cloud-based storage.
Online posts claim more than 100 celebrities are part of the illicit cache and that more photos will be released.
Explicit images of the "Hunger Games" star Jennifer Lawrence appeared online, showing the 24-year-old in various stages of undress.
A spokesperson for Lawrence told CBS News the posts are "a flagrant violation of privacy" and said "the authorities have been contacted and will prosecute anyone who posts the stolen photos of Jennifer Lawrence."
Actress Mary Elizabeth Winstead was also exposed online.
The 29-year-old tweeted about the hack Sunday and said she took the photos with her husband years ago in the privacy of her home and shamed the hackers saying, "Hope you feel great about yourselves."
Nickelodeon actress and singer Victoria Justice, 21, took to Twitter and wrote, "These so called nudes of me are FAKE people," reports CBS Los Angeles.
CBS Los Angeles also reported singer Ariana Grande's rep said nude photos of Grande are also fakes.
Sports Illustrated model Kate Upton was also hacked and confirmed through a rep that the photos of her were legitimate.
Dan Ackerman, a senior editor at CBS News partner CNET, told "CBS This Morning," that everyone's cloud-stored digital information is vulnerable, though celebrities are more vulnerable because hackers are actively looking for their data.
"If you think about it, you have multiple copies (of your data). There's a chance anything you put up in the cloud, it's available in some way," Ackerman said. "If (hackers are) not looking for it, less so really."
He added that in the case of this leak, it was more than likely committed by more than one hacker, and was a group looking to "make a big splash."
The best thing ordinary people can do easily to protect themselves from similar hacks is to put on two-factor authentication on your accounts like Gmail and Apple does, Ackerman said.
"If you want to change something, you get a text message, you have to respond to a code, so that makes sure you physically have your phone with you to make a big change to your account," Ackerman said.
Ackerman said he and his colleagues like to remind people that you can delete your data, "but there's a good chance somebody has a copy of it."
"I would say to be on the safe side: assume a backup copy or mirrored copy may have been gotten before you deleted it," he added.
Thanks for reading CBS NEWS.
Create your free account or log in
for more features.