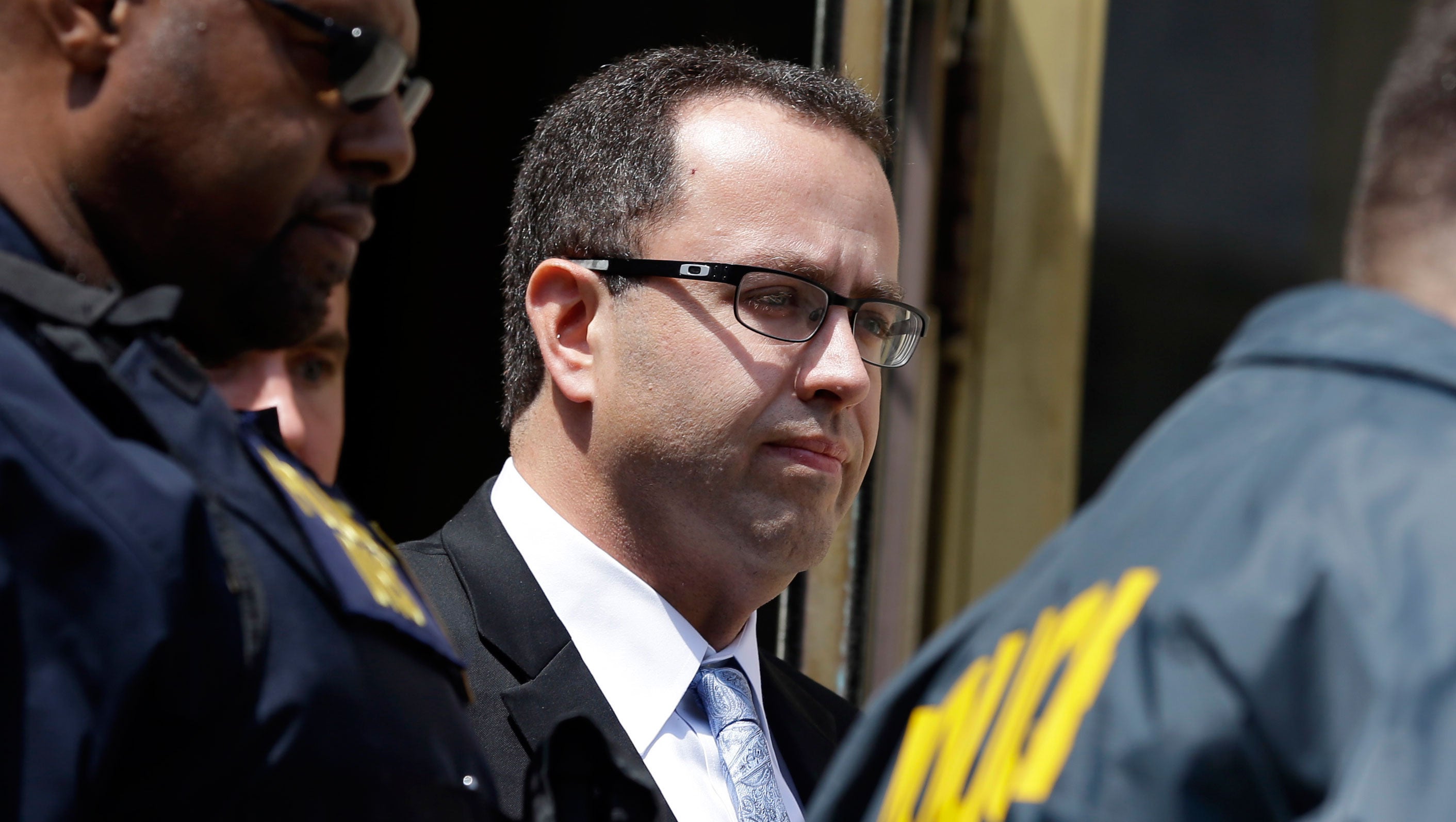 Has Jared Fogle's foundation actually helped anyone?
Add this to the list of disgraced former Subway spokesman Jared Fogle's apparent misdeeds: The foundation he announced in 2008 hasn't issued any grants at all, reports USA Today, citing the organization's tax records.
Worth $15 million at the time, Fogle said the non-profit Jared Foundation would give $2 million to schools and community groups to fight childhood obesity, which Fogle had suffered from.
But the foundation "has not issued a single grant," USA Today says.
According to the newspaper, "From 2009 through 2013, the foundation spent just $73,000 a year on average. Sixty percent of the money went to the executive director's salary, and 26 percent is unaccounted for," the tax records show.
What's more, the foundation hasn't paid Indiana an annual registration fee -- of $5 -- since 2008, when the grant distribution was to begin, USA Today says. "Delinquency notices were ignored. In 2012, the Indiana Secretary of State dissolved the foundation, though the IRS still recognizes it," the newspaper adds.
"If Jared was really interested in helping children through his foundation, he could have gotten more money," Daniel Borochoff, president of CharityWatch, which analyzes and rates charities, is quoted as saying. "As with a lot of celebrities, the charity appears to be more about image-enhancement than charitable deeds."
Federal prosecutor Steven DeBrota announced a plea deal Wednesday that will put Fogle in prison for 5 to 12--1/2 years on child porn charges.
Subway says it has cut all ties with Fogle.
DeBrota told USA Today investigators found no evidence that Subway "had any idea" of Fogle's illegal activities, and he said Fogle told investigators Subway officials "didn't know what I was doing."
Thanks for reading CBS NEWS.
Create your free account or log in
for more features.