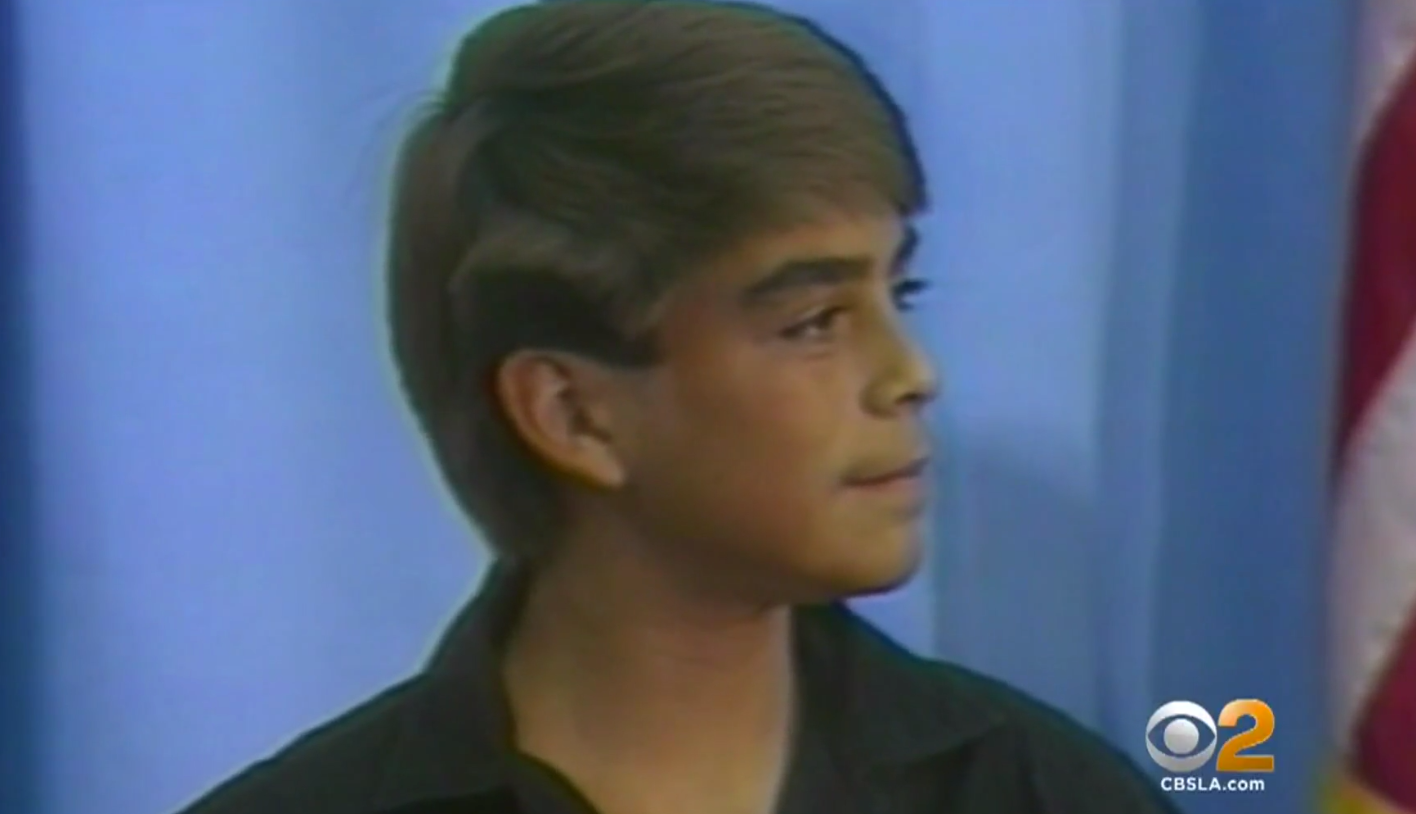 How a 13-year-old boy helped capture the "Night Stalker" serial killer
MISSION VIEJO, Calif. -- The teen who helped catch the notorious Los Angeles "Night Stalker" in the summer of 1985 is speaking out, CBS Los Angeles reports. The 13-year-old helped end Richard Ramirez's rampage in Southern California.
James Romero is now a 45-year-old man now, living hundreds of miles away from L.A. Thirty-two years later, Romero is still credited for helping the Los Angeles Police Department take down Ramirez.
In 1989, the "Night Stalker" was convicted of 13 counts of murder, five attempted murders, 11 sexual assaults and 14 burglaries.
Romero experienced a face-to-face encounter with Ramirez on a summer night back in 1985, the night Ramirez stalked his home in Mission Viejo, California. The teen was up late in the garage after a family road trip when he heard footsteps in the gravel.
"He looked right at me," Romero says.
"All of a sudden, I hear footsteps in the gravel. Crunch, crunch, crunch crunch. I could hear the footsteps literally stop -- right where I'm sitting," he said.
Romero bolted into the house, woke up his parents and they called 911. Ramirez took off, but not before the fearless teenager ran outside.
"I look and I see the car and I get part of the plate," he says.
Detectives quickly figured out Romero encountered the "Night Stalker." They didn't tell him, but he would soon connect the dots as investigators kept visiting his house, asking him to look at random automobiles.
"They kind of just coached me," he said. "'Hey, we can't stop and get out of the car. We can't look at it, we're going to drive through this parking lot and if you see a car that looks like the one you saw, let us know.'"
Police eventually found Ramirez's car. And the teen confirmed it. With that confirmation, they lifted a fingerprint and identified Ramirez. It wouldn't be long until his capture.
Seeing the "Night Stalker" in person was a moment Romero says he will never forget.
"When I was in court, I was in the room sitting with him -- you know, I was on the witness stand eight hours. The defense attorney had me swear in, and they put the Bible, and they had me swear in right next to him," he said.
Romero says the moment was a terrifying experience but he is glad he was able to help solve the case.
Thanks for reading CBS NEWS.
Create your free account or log in
for more features.