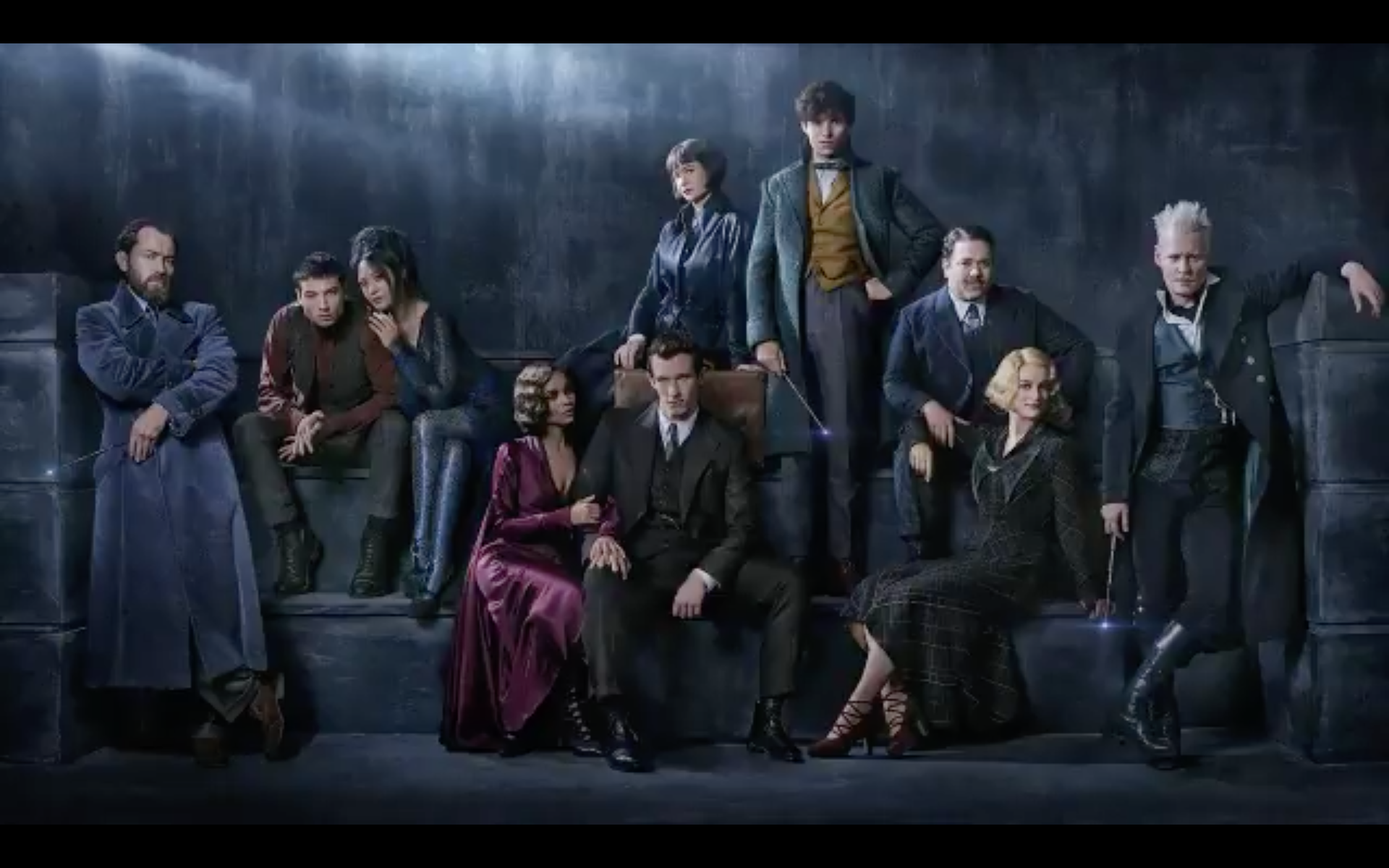 J.K. Rowling stands by Johnny Depp's casting in "Fantastic Beasts"
J.K. Rowling has defended the decision not to recast Johnny Depp's role in the "Fantastic Beasts" franchise. After fans tweeted at Rowling, raising concerns about Amber Heard's allegations that Depp abused her, the author wrote a statement on her website saying that she is "genuinely happy" keeping the original casting.
She said, "When Johnny Depp was cast as Grindelwald, I thought he'd be wonderful in the role. However, around the time of filming his cameo in the first movie, stories had appeared in the press that deeply concerned me and everyone most closely involved in the franchise." Rowling said that she and David Yates, longtime Harry Potter director, did consider recasting the role, but chose not to, adding, "I understand why some have been confused and angry about why that didn't happen."
Rowling said that she wants to respect the privacy of Heard and Depp, who split last year.
She said, "The agreements that have been put in place to protect the privacy of two people, both of whom have expressed a desire to get on with their lives, must be respected. Based on our understanding of the circumstances, the filmmakers and I are not only comfortable sticking with our original casting, but genuinely happy to have Johnny playing a major character in the movies."
Rowling added that she understands not everyone will be happy. "Conscience isn't governable by committee," she wrote.
Yates and producer David Heyman issued a statement to ET, saying, "None of us involved in 'Fantastic Beasts' would ever let our appreciation of talent obscure other, far more important considerations."
"We recognised the magnitude of the issues raised and understood the strength of feeling expressed. We hoped and strived at all times to be sensitive to both parties," they added. "We stand by our decision to have Johnny in the films."
The decision comes after director Ridley Scott chose to reshoot portions of his upcoming film "All the Money in the World" to get rid of actor Kevin Spacey, after Spacey was accused sexual misconduct by multiple men. His role was recast with Christopher Plummer.
Heard and Depp were married for one year; Heard filed for divorce in May 2016 and also filed for a restraining order, accusing him of abuse. Depp denied the allegations.
Later in 2016, though, Heard withdrew her restraining order request and the two settled the divorce for a reported $7 million.
"Our relationship was intensely passionate and at times volatile, but always bound by love," Depp and Heard said in a joint statement. "Neither party has made false accusations for financial gain."
"There was never any intent of physical or emotional harm. Amber wishes the best for Johnny in the future. Amber will be donating financial proceeds from the divorce to a charity. There will be no further public statements about this matter."
Thanks for reading CBS NEWS.
Create your free account or log in
for more features.