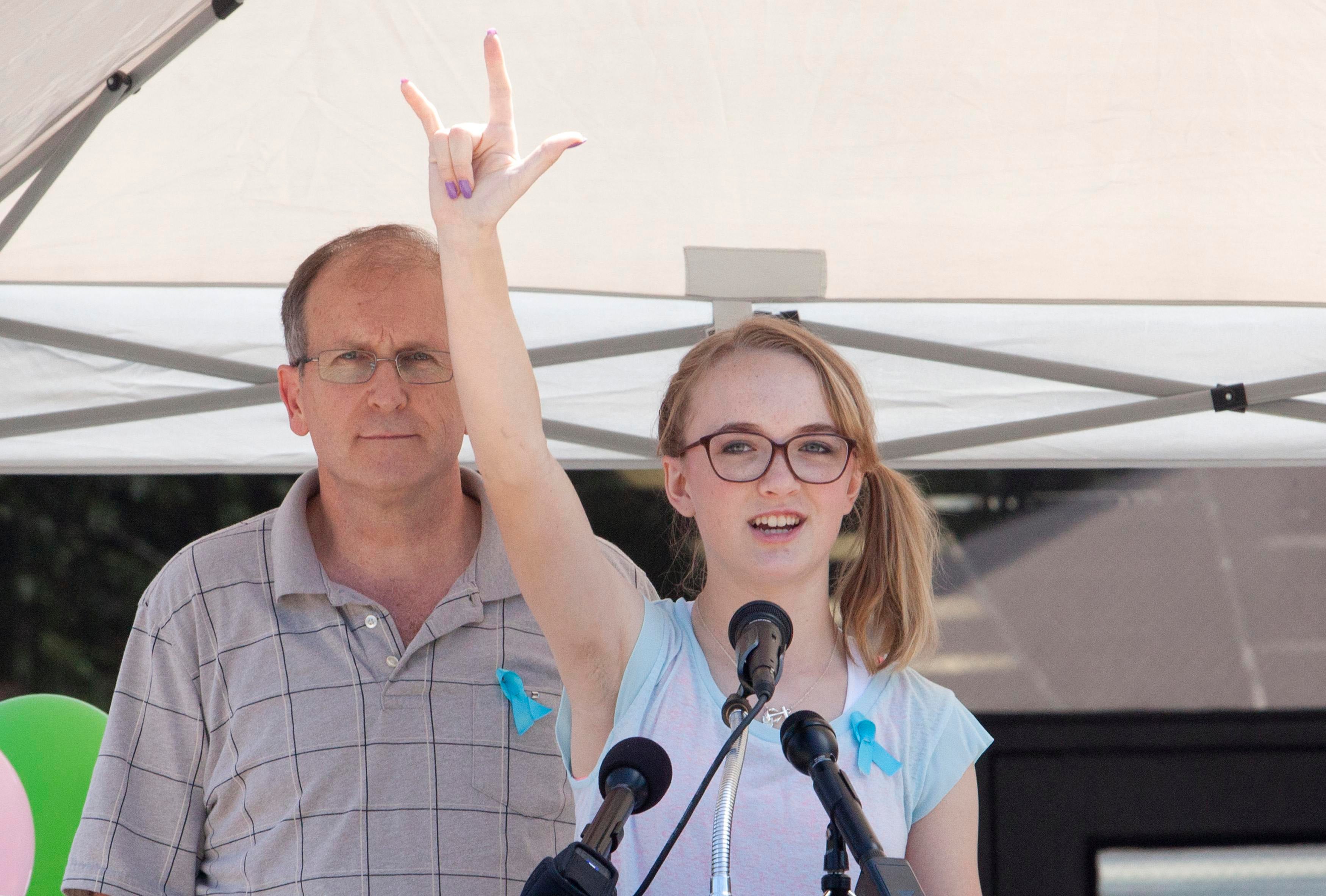 J.K. Rowling pens letter to Texas shooting survivor
SPRING, Texas - Just days after Cassidy Stay, 15, survived a shooting in her Texas home which took the lives of her parents and siblings, she publicly quoted a passage from a Harry Potter novel in which the character Dumbledore says, "Happiness can be found in the darkest of times, if one only remembers to turn on the light."
This week, nearly one month after the July 9 fatal shooting, it was reported that J.K. Rowling, author of the Harry Potter series, sent a letter to Cassidy posing as the fictional character Dumbledore.
An August 4 post on the Facebook page "We want JK Rowling to meet Cassidy Stay" says, "This afternoon, I talked to a friend of Cassidy's who confirmed that JK Rowling did, in fact, write her a personalized letter from 'Dumbledore' (hand-written with purple ink). She was also sent a wand, an acceptance letter to Hogwarts with a school supply list, along with the 3rd book with JK's autograph..."
Rebecca Salt, a spokesperson for Rowling, confirmed in an email to 48 Hours' Crimesider that the author did send a letter and package to Cassidy. Salt declined to comment on the contents of the letter, saying it is private.
Cassidy survived a gunshot wound sustained in the shooting in her Spring, Texas home by playing dead. Her father, mother and four younger siblings were killed. Cassidy called police and identified her aunt's ex-husband, Ronald Lee Haskell, 33, as the gunman.
Haskell was arrested a few hours after the shooting. He faces multiple charges of capital murder.
In the days after the shooting, the teen was lauded for her strength and confidence. She thanked her supporters at a public memorial for her slain family members and said, "I'm felling a lot better and I'm on a straightforward path to a full recovery."
Thanks for reading CBS NEWS.
Create your free account or log in
for more features.