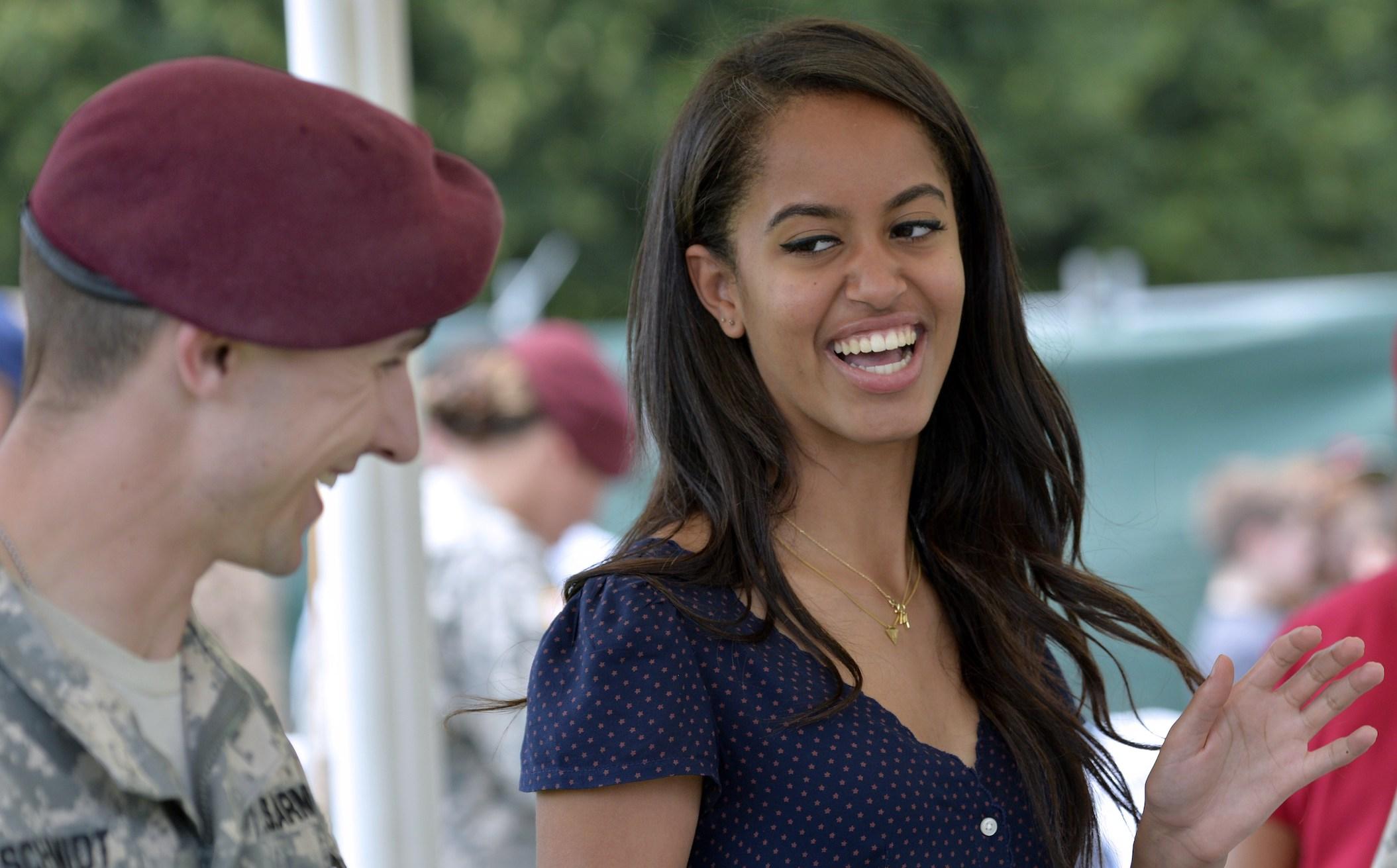 Ivanka Trump, Chelsea Clinton defend Malia Obama's privacy
Ivanka Trump and Chelsea Clinton have rushed to the defense of Malia Obama after videos appearing to show the 19-year-old former first daughter kissing a young man and smoking began circulating on the Internet.
The video and images of the Harvard University freshman soon sparked outrage online, with people on Twitter, Instagram and Facebook calling on their fellow web users and the media to leave former President Barack Obama's elder daughter alone. The Trump and Clinton daughters — who know what it's like to be in the White House spotlight — added to that sentiment on Friday.
"Malia Obama should be allowed the same privacy as her school-aged peers," Trump, who serves as an assistant to the president, wrote on Twitter. "She is a young adult and private citizen, and should be OFF limits."
Clinton also soon chimed in, writing, "Malia Obama's private life, as a young woman, a college student, a private citizen, should not be your clickbait. Be better."
The Clinton daughter also came to the defense of Barron Trump, President Trump's youngest son, earlier this year, when a Daily Caller post criticized the 11-year-old for his casual attire. First Lady Melania Trump thanked Clinton for her response at the time.
Former President Barack Obama made a point of trying to keep his daughters out of the news cycle. When images of the elder daughter on a spring break trip to Mexico surfaced online in 2013, the White House chastised the press for paying attention to them.
"From the beginning of the administration, the White House has asked news outlets not to report on or photograph the Obama children when they are not with their parents and there is no vital news interest," Kristina Schake, then the spokeswoman for first lady Michelle Obama, said in a statement at the time. "We have reminded outlets of this request in order to protect the privacy and security of these girls."
The most immediate past president did say dropping off Malia at Harvard in August "was a little like having open heart surgery."
Thanks for reading CBS NEWS.
Create your free account or log in
for more features.