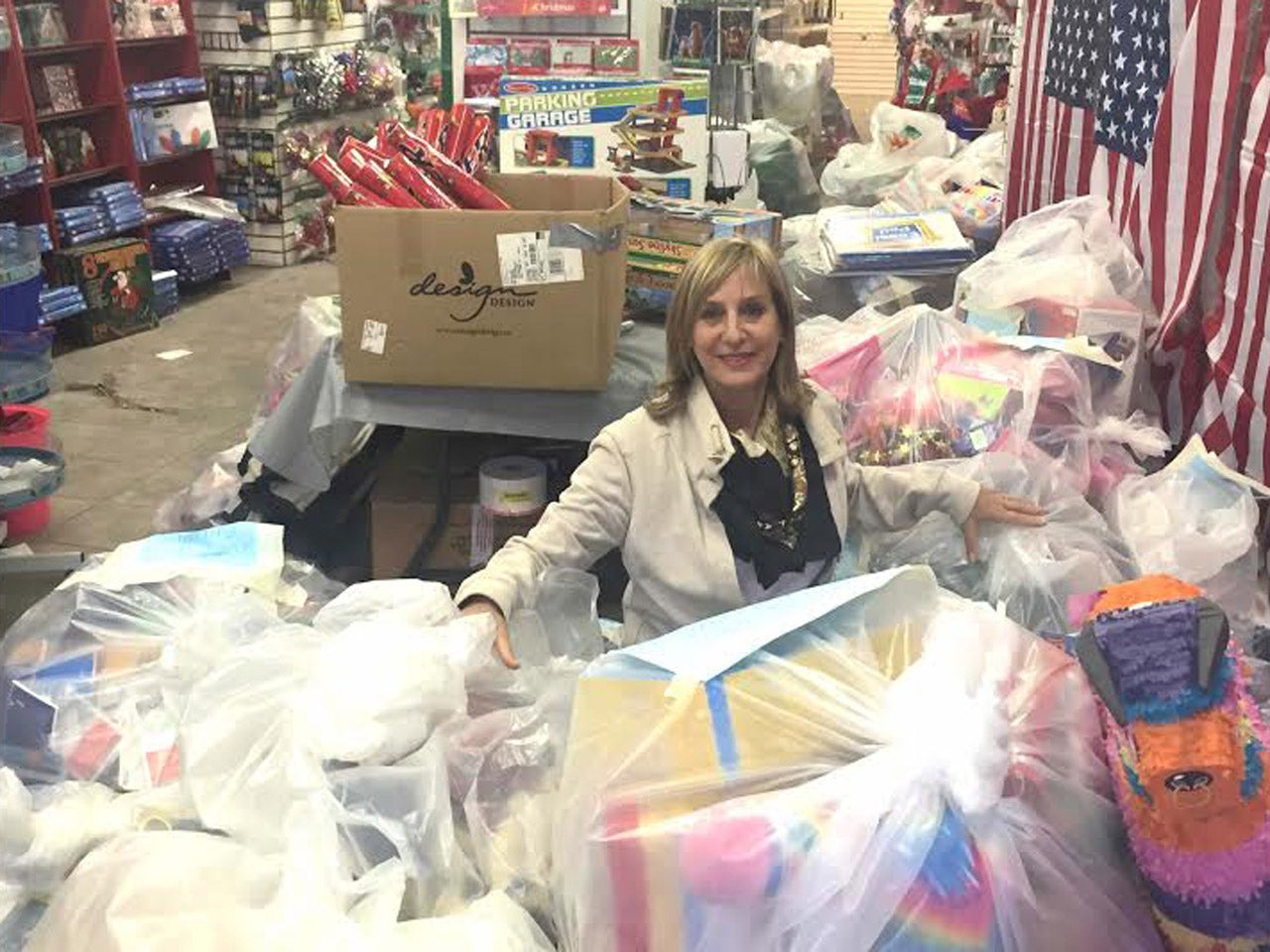 Is this the most generous holiday gift ever?
The holidays bring out Americans' philanthropic impulses. That may be an understatement for Carol Suchman.
Suchman told CBS MoneyWatch that she often buys birthday gifts for children in the foster system, and so always is on the lookout for toy stores. When she recently walked by a toy store in her West Village neighborhood in Manhattan that had closed down, she said she was inspired to take action.
"The toys in there looked so sad, and they were gathering dust," she said. "It occurred to me we should bring those toys to where they should be going -- to all the homeless kids in the city."
Suchman got in touch with the owner of the merchant, the Hudson Party Store, and negotiated an offer for the inventory, which she declined to disclose. She estimates the store included "literally thousands" of toys, ranging from Beanie Babies to puzzles. After she negotiated the purchase, she said the size of what she had just done hit her.
"I said to myself, it's like that Matt Damon movie 'I Bought a Zoo', " she said. "I said, 'Oh my god, I bought a toy store.'"
That's when she reached out to New York City's Department of Homeless Services about the donation, which coordinated several volunteers to help Suchman bag up the toys to be distributed at the shelters across the city.
Homelessness has been on the rise in New York City, which is affecting thousands of children. As of September, the city had almost 24,000 homeless children sleeping in its municipal shelter system, according to the Coalition for the Homeless. That's something Suchman said has been on her mind.
"It's been in the news a lot that there are more children in the system than ever, and that breaks my heart," she said.
Children in New York City's homeless shelters will be receiving the toys throughout December, according to the agency. "This is the first time anyone has ever bought out an entire store for a donation to our shelter kids," Antonio Rodriguez, DHS special events director, said in a statement emailed to CBS MoneyWatch. "We are grateful for this generous donation and are excited to be able to bring some joy to these children who have so little, this holiday season."
She said that New York had been good to her and her husband, who put themselves through college. The pair started their own business as newlyweds. "We couldn't go on a honeymoon because we couldn't afford it," she said. Years later they sold the company, which handled marketing and public relations for technology businesses, to advertising firm Interpublic Group.
"My whole life I've only given anonymously," she said. She said she's talking about her donation because she hopes it inspires other people to give.
Thanks for reading CBS NEWS.
Create your free account or log in
for more features.