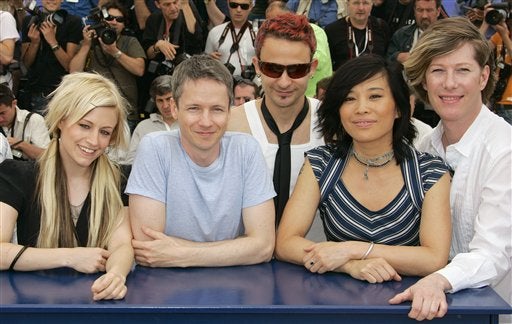 Is Lockerbie Iran Defector A Fake?
An Iranian defector who said he could prove Iran was responsible for the 1988 Lockerbie airliner bombing has been exposed by the CIA and FBI as an impostor, The Washington Post reported on Sunday.

CBS News 60 Minutes executive producer Don Hewitt said the allegations were not unexpected. "We expected the CIA and FBI to do this."

The man, who had given his name as Ahmad Behbahani and said he was a former Iranian intelligence officer, had told 60 Minutes associate producer Roya Hakakian that he had documents showing Tehran was behind the bombing of Pan Am Flight 103 over the Scottish town of Lockerbie.

Two Libyans have been on trial for the bombing — which killed all 259 people on board and 11 on the ground — since May 3 at a special Scottish court in the Netherlands.

But following debriefing sessions in Turkey, where the man is in protective custody, the CIA and FBI have concluded the 32-year-old defector is not Behbahani, the Post quoted a senior U.S. official as saying.

The man "lacks basic knowledge of Iran's intelligence apparatus" and "has been lying about lots of stuff," said the official, speaking on condition of anonymity.

However, a British Iran expert said after the 60 Minutes broadcast but before the newspaper report that it was possible Iran rather than Libya planned the 1988 Lockerbie airliner bombing, saying Behbahani had been involved in international terrorism.

The man's real identity had not been established, the newspaper said.

"He knows a few things, but nothing very much — stuff that could have possibly come from somebody else," the official was quoted as saying. "But when it comes to serious stuff that he should know, he comes up empty. He still has not provided anything that has led CIA and FBI folks to believe his story."

The defector told producer Hakakian that he had documents to prove Iran trained a group of Libyans to carry out the Lockerbie bombing.

The United States had said that while it stood by Scottish prosecutors trying the two Libyans for the bombing, it would fully assess the defector's claims.

Tehran has dismissed the charges, with Iranian Intelligence Minister Ali Yunesi saying that no one named Ahmad Behbahani had ever worked for the country's intelligence service.

On Friday, Iran's former president, AkbaHashemi Rafsanjani, slammed the Western media as a "mafia network" out to tarnish Iran's image with false claims that Tehran was behind the Lockerbie bombing.

Lord Avebury said in a telephone interview that a parliamentary report he wrote in 1996 named Behbahani as an Iranian official responsible for international terrorism.

"He was at that time an official in (Akbar Hashemi) Rafsanjani's office, when Rafsanjani was president, who was responsible for links with the Ministry of Intelligence in planning and carrying out (attacks)," he said.

Asked how he knew that, Avebury said: "The information came from Behbahani's brother, who left Iran and spilled the beans."

He said Iran had not actually denied employing Behbahani.

"I thought they'd been very careful in the phraseology of the denial. In fact he worked in Rafsanjani's office and not in the Ministry of Intelligence, so what they are saying is not technically a lie," he said.

Iran suggests Behbahani made false claims to gain asylum abroad. "Those Iranians who wish to be granted asylum in Western countries are usually trying to achieve their aims through libellous statements against the Islamic Republic of Iran," Intelligence Minister Ali Yunesi said last week.

Avebury said fear of Iranian retribution may well have motivated Behbehani to flee, but that his claims seemed valid and might affect the Lockerbie trial.

"What he is (reported as) saying now tallies with what we said in the report," he said. "I'm sure what he's saying can be corroborated and that the CIA will be checking what he is saying against their records.

"It would be very interesting to have the complete transcript. The obvious thing is for the Scottish police to go (to Turkey) and conduct their own inquiries."

© 2000 CBS Worldwide Inc. All Rights Reserved. This material may not be published, broadcast, rewritten, or redistributed. Reuters Limited contributed to this report
Thanks for reading CBS NEWS.
Create your free account or log in
for more features.