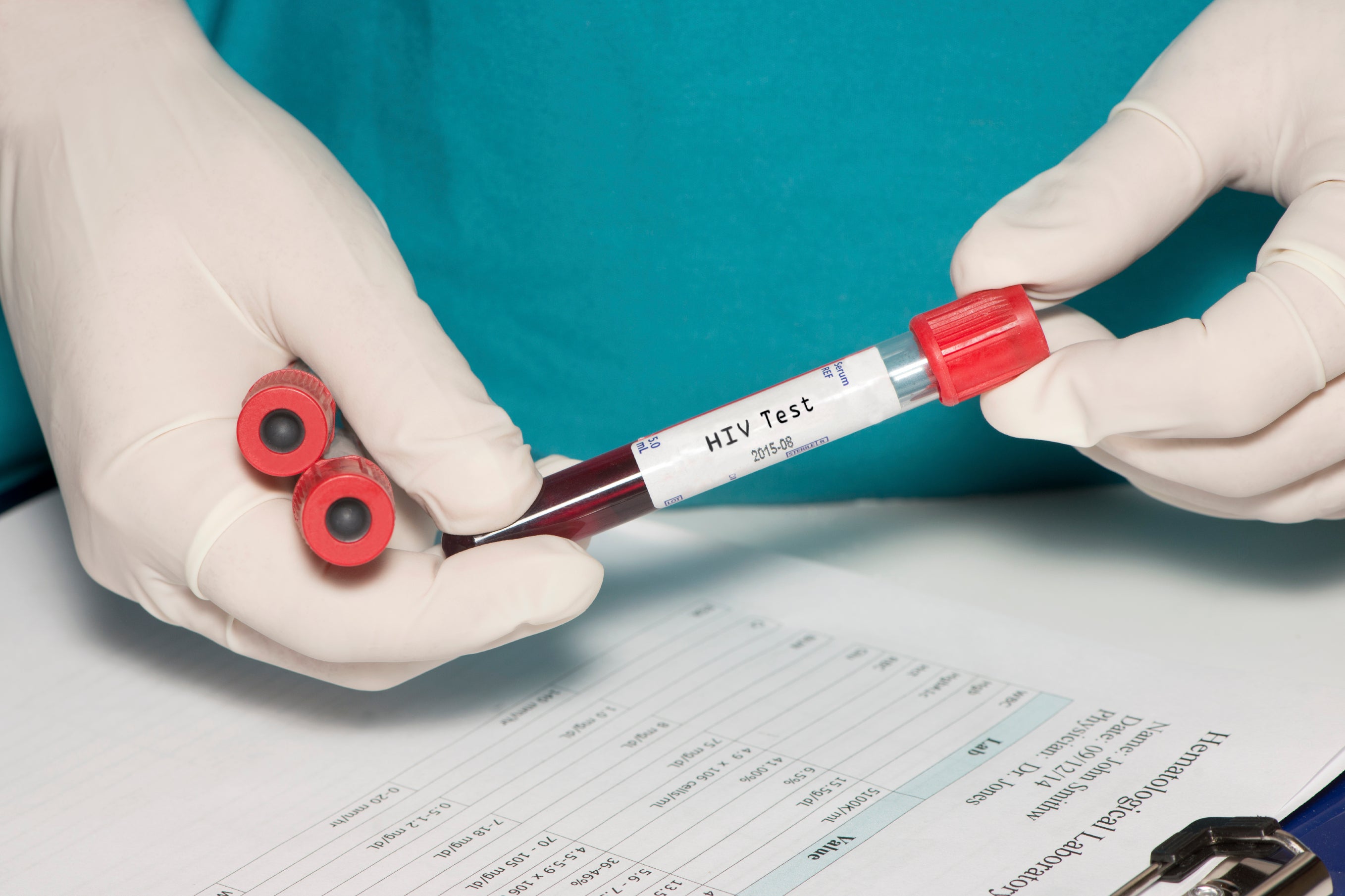 ​Is HIV becoming less contagious?
New research in Africa suggests that the AIDS virus is getting smarter about evading the immune system while evolving into a less contagious and less lethal infection overall.
In the country of Botswana, at least, "anyone who is newly infected now with HIV is less likely to suffer disease than if they had been infected 20 or 30 years ago," said study co-author Philip Goulder, a research immunologist with the University of Oxford in England. "If this process continues, HIV will cause less and less disease."
The research has caveats. It relies on research from just two countries, both in Africa, and might not apply to the rest of the world. And some of its findings are based on mathematical models of how HIV, the virus that causes AIDS, is evolving. Still, the study is "good news," Goulder contended.
Thanks to natural selection, some viruses actually evolve to make the host less sick over time, Goulder explained.
"One might intuitively imagine that the most successful viruses are the ones that cause maximum disease and kill their hosts most rapidly," Goulder said. "However, this is not necessarily the case, since if the hosts die quickly, the chances of the virus being transmitted reduce very rapidly. So, in fact, the most successful pathogens tend to be the ones that have evolved over time to cause very little disease."
The study, published Dec. 1 in Proceedings of the National Academy of Sciences, was launched to see if that's happening to HIV. The researchers focused on the evolution of the virus in two countries severely hit by AIDS -- Botswana, where the disease infected people earlier and more widely, and South Africa.
In Botswana, the researchers found, the virus has become more adept at bypassing the immune systems of people infected by it. However, this "appears to be beneficial in that there is a cost to HIV from this process of adaptation," Goulder said. "The cost is that HIV replicates less efficiently than before."
In addition, the researchers suggest that powerful anti-HIV drugs are also pushing the virus to become less virulent.
"These findings are most likely to apply to Botswana and sub-Saharan Africa, where the global epidemic is concentrated," Goulder said. Things could be different in other places like the United States, he said.
Christian Brander, a research professor with the Institute for AIDS Research in Barcelona, Spain, called the study "outstanding."
Scientists should wonder whether the same thing -- a virus that becomes less transmissible over time -- is happening to Ebola, Brander said.
"The virus has to change," he said, "but these mutations have ramifications."
Thanks for reading CBS NEWS.
Create your free account or log in
for more features.