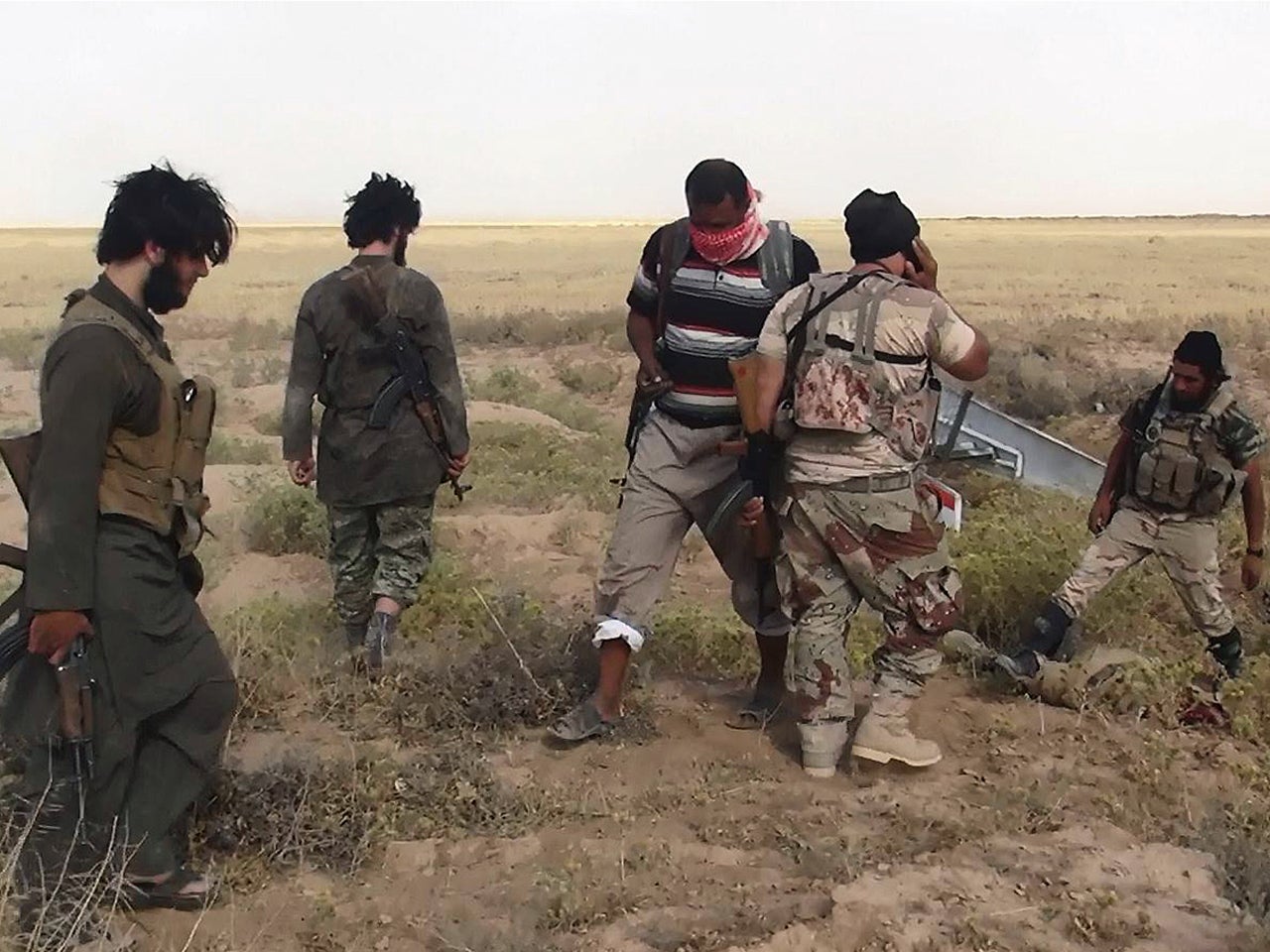 Iraq oil refinery shuts as crisis deepens
ERBIL, Iraq -- Sunni Muslim insurgents forced the shutdown Tuesday of Iraq's largest oil refinery, demonstrating yet again their ability to embarrass the country's Shiite-led government as local militias rallied in the country's south to confront the al Qaeda splinter group.
The refinery in Baiji sits less than 50 miles north of the city of Tikrit, which militants from of the Islamic State of Iraq and Syria (ISIS) seized last week, and the vast city of Mosul, also held by ISIS fighters.
An official at the refinery told the Reuters news agency it was shut down overnight due to the threat from ISIS militants who had entered the city, and that foreign staff had been evacuated.
"Due to the recent attacks of militants by mortars, the refinery administration decided to evacuate foreign workers for their safety and also to completely shut down production units to avoid extensive damage that could result," Reuters quoted a senior engineer at the refinery as saying.
The extent of fighting around the refinery -- one of just three in Iraq -- was unclear, however, and Iraqi media didn't mention any immediate threats to the site, which was still being guarded by state security forces.
Map credit: IBTimes/Long War Journal
Iraqi media said two helicopters had landed inside the refinery compound on Tuesday to deliver food, ammunition and other supplies to the forces defending the site.
Also Tuesday, there were conflicting reports about how dozens of prisoners at a state jail near Baqouba, just 50 miles north of Baghdad, were killed after ISIS fighters reportedly attacked the police station where they were being detained.
ISIS claimed in a message on its website Monday night to have destroyed a prison in Mafrag, Baqouba, and freed all the prisoners.
Three police officers from the station that came under attack told the Associated Press that ISIS attacked the building with mortars, but were engaged in a firefight by local Shiite militiamen. According to the police, it was the Shiite militiamen who killed the 44 Sunni prisoners, executing them at close range. Iraq's military, however, told the AP that 52 prisoners were killed by the shelling from ISIS.
As the violence rages, CBS News correspondent Holly Williams reports that the ISIS insurgents posted new videos apparently showing them executing Shiite military personnel in the areas they now control in Iraq.
The militants taunt one man in an Iraqi army uniform at gun point, and in another video he's shown dead.
The extremists seized Mosul -- Iraq's second biggest city -- last week, and announced they'd impose strict Islamic law.
Hundreds of thousands of residents fled but now many are actually heading back home. Like the militants, most people in Mosul are Sunni, and some told CBS News they believe ISIS is not targeting civilians.
Muazzaz Muhammed and her family drove back to Mosul on Monday. She told Williams she had no idea what to expect, but she and her family just wanted to go home.
But now ISIS is pushing into areas where most people are Shiite, and local Shiite militias are already mobilizing, eager to fight ISIS.
Shiite tribal leader Abu Ali Khalek told CBS News there is a "pressing need to defeat terrorism." Iraq will not be broken, he said. "Iraq is strong."
The problem, says Williams, is that ISIS continuing ability to seize new territory shows that Iraq is not strong, but rather a nation divided along sectarian lines.
Thanks for reading CBS NEWS.
Create your free account or log in
for more features.