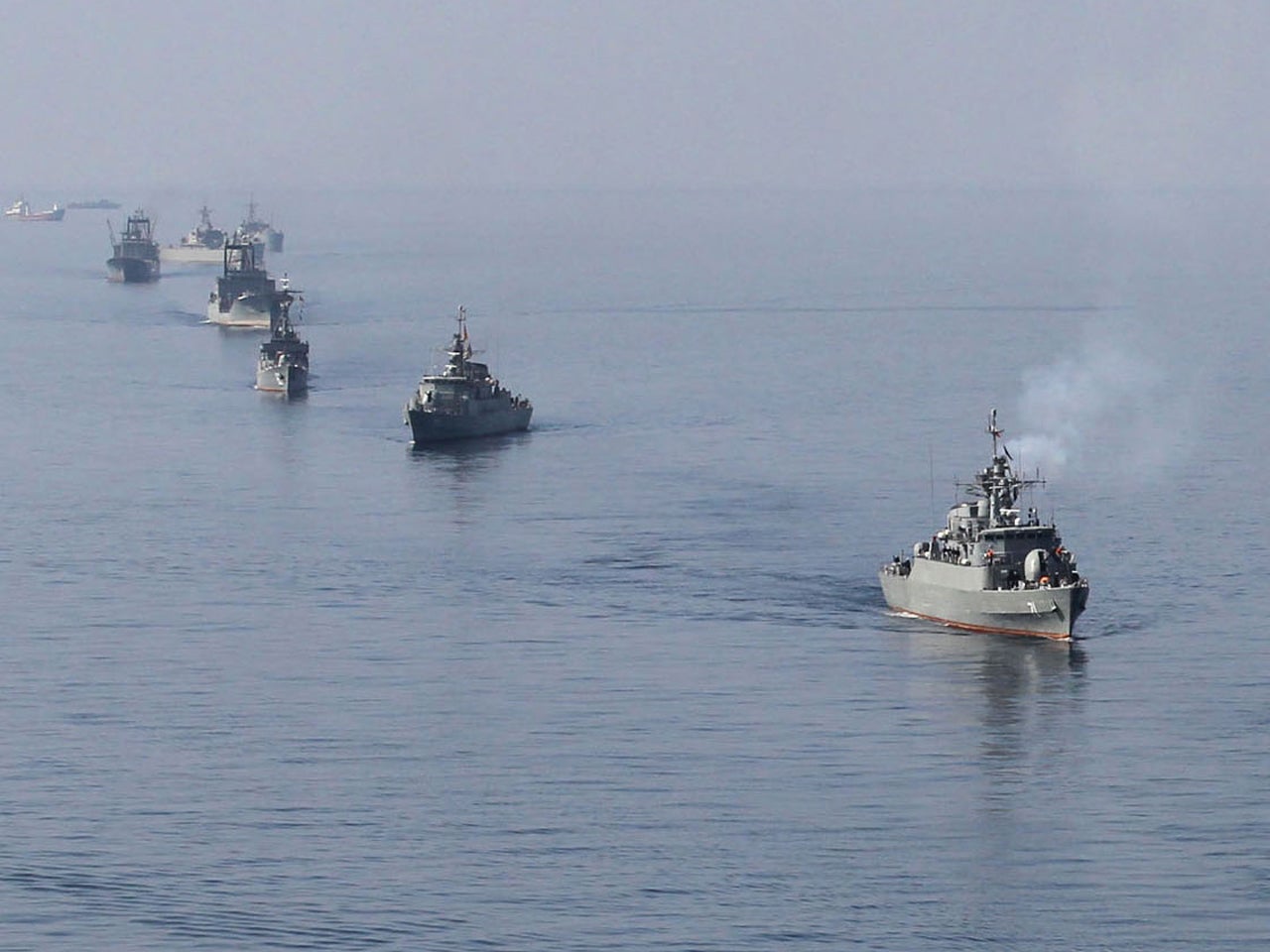 Iran says ballistic missile capable of hitting ships tested successfully
TEHRAN, Iran --- Iran's Revolutionary Guard has successfully tested a ballistic missile, Iran's semi-official Fars news agency reported Thursday.
The report quotes Gen. Amir Ali Hajizadeh, chief of the Guard's airspace division, as saying the missile destroyed a target from a distance of 155 miles. It said the sea-launched ballistic missile dubbed Hormuz 2 was tested last week.
The Hormuz 2 is capable of hitting floating targets with high accuracy within a range of 186 miles, Fars said. It provided no additional details.
Iran's claim comes just three days after the most recent close encounter between U.S. and Iranian military vessels in the Strait of Hormuz, a vital strategic waterway that is effectively the entranceway to the Persian Gulf. Nearly a third of all international oil trade by sea passes through the strait.
U.S. officials told CBS News the encounter on March 4 was both an "unsafe" and "unprofessional" maneuver by the Iranians.
CBS News' David Martin reported that the USNS Invincible, which is outfitted with sonar to track submarines and radar to monitor missile tests, was transiting the Strait of Hormuz when it was forced to change its course to avoid a small group of Iranian Revolutionary Guard fast boats that had positioned themselves in front of her.
The "unsafe" encounter came just two days after an Iranian navy frigate came within 150 yards of the Invincible in the Gulf of Oman, just south of the Strait of Hormuz. The gulf separates Oman from southeastern Iran.
Meanwhile, the semi-official Tasnim news agency quoted Hajizade as saying the Revolutionary Guard had prepared another ballistic missile -- this one for purported civilian purposes -- but plans to launch it were canceled after a threat by the United States.
"We have prepared a ballistic missile for carrying a satellite for civilian purposes ... but some people sent it to the warehouse after a threat by the Americans. This behavior is humiliating," he said.
Earlier this month, President Trump imposed new sanctions on entities and individuals who support Iran's ballistic missile program.
Last month, Iranian media reported the Revolutionary Guard launched several sophisticated rockets during military exercises in the country's central desert.
Thanks for reading CBS NEWS.
Create your free account or log in
for more features.