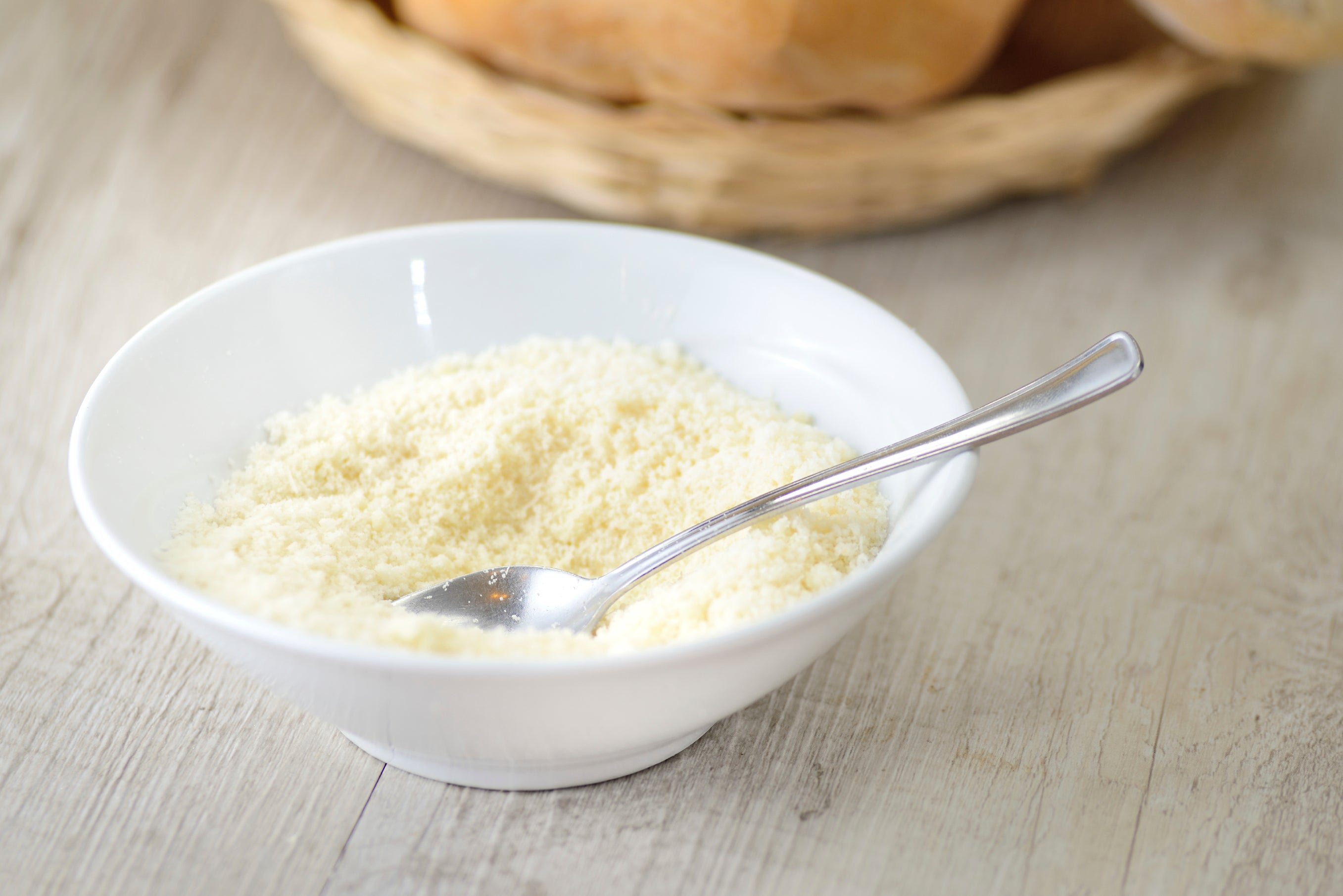 Investigations rat out fake ingredient in cheese
The grated cheese you've been sprinkling on your spaghetti may not be what you think it is. In fact, you may be eating a derivative of wood pulp.
Bloomberg Business reports that it hired an independent laboratory to test store-bought grated cheese for wood pulp content. They said a small amount -- two to four percent -- is allowed in grated cheese as an additive to keep the product from clumping. It's listed on ingredient labels as cellulose. Cellulose is recognized as safe by the U.S. Food and Drug Administration, and is used in a wide variety of packaged food products.
The investigation turned up some surprising findings: Essential Everyday 100% Grated Parmesan Cheese from Jewel-Osco was actually 8.8 percent cellulose, Wal-Mart Stores Inc.'s Great Value 100% Grated Parmesan Cheese tallied 7.8 percent, and Kraft cheese contained 3.8 percent (within acceptable limits).
Even Whole Foods' 365 brand, the store's natural and organic product line, didn't list cellulose as an ingredient on the label but it still tested at 0.3 percent.
"The labeling on the product is disingenuous, and the nutritional labeling is generally out of whack," Neal Schuman, CEO of the cheese company Arthur Schuman Inc., told CBS News. "The consumer is getting defrauded. They're buying something that's flat and tasteless, not what they expected to get." Schuman's company launched the "True Cheese" seal to identify products without any filler.
Whole Foods and some of the other cheese sellers in question responded saying they question the testing methods and told Bloomberg they're looking into the findings.
In a statement provided to CBS News, Wal-Mart said: "We know earning customer trust starts with high standards, both inside the package and out. Our repeated testing of this item proves it meets federal regulations for its standard of identity. Even though using anti-caking aids is common across the industry and approved by the FDA, and testing a single sample is statistically unreliable, our compliance team is looking into these findings with the supplier. We never waiver on quality and will continue to ensure our product specifications are met."
The FDA is investigating an additional cheese maker, rural Pennsylvania company Castle Cheese, for fraud. In a July 2013 letter to the company, the FDA wrote: "Your product labels declare that the products are parmesan cheese or romano cheese, but they are in fact a mixture of trimmings of various cheeses and other ingredients. In addition, your parmesan cheese products do not contain any parmesan cheese."
Castle supplies thousands of retail stores in 30 states with their product, Bloomberg reported, adding that the company's president, Michelle Myrter, is set to plead guilty this month to criminal charges. She faces up to a year in prison and a $100,000 fine.
Consumers may want to stick with block cheese and invest in a grater until further notice.
Thanks for reading CBS NEWS.
Create your free account or log in
for more features.