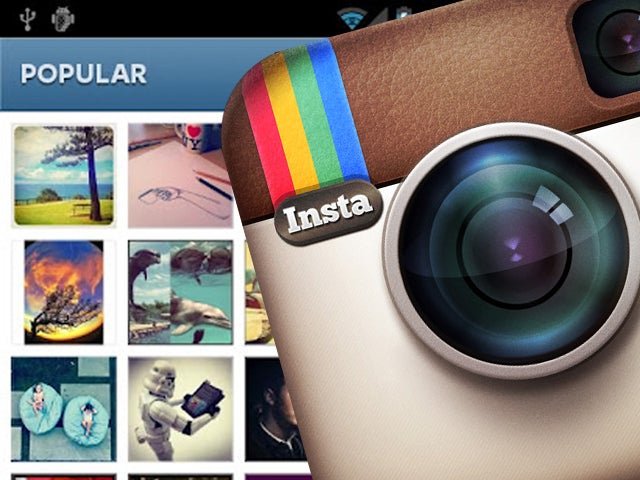 Instagram for Android gets 1 million downloads in first day
(CBS News) Instagram, the popular mobile photo-sharing app, has only been available on Android smartphones for one day, but the app has already garnered over 1 million downloads.
Instagram launches for Android smartphones
Pictures: Celebrity Instagrams we can't get enough of
Before Instagram launched for Android smartphones Tuesday, there were 430,000 on the wait list. The company's chief executive officer Kevin Systrom said that upon launch signups were happening at a rate of 2,000 people a minute, reports the New York Times.
At this rate, it isn't unreasonable to estimate that the Android release could catch up to the iPhone version, which has more than 30 million registered users. The iOS version of the app took about six months to reach 5 million users. If the current trajectory holds, it will take Android users about a week.
Pictures: Incredible Hurricane Irene Instagrams
The potential for users is certainly there. Google chief executive officer Larry Page reported 250 million Android devices were active, at a rate of 700,000 per day, during his earnings remarks in January.

Instagram launched for the iPhone in 2010. The app lets users upload or take photos and apply filters to get a similar look and feel of lo-fi photography. Instagram also lets users apply a tilt-shift effect to photos. After photos are processed users can immediate be broadcast to other Instagram users, Twitter or Facebook via the app.
One of the major differences Android users will experience is the exclusion of the tilt-shift filter. There's no official statement from Instagram on if or when the feature will be included.
Tilt-shift photography is method of photo-taking that manipulates perspective of a picture by using selective focus and a tilted and shifted camera movement. Tilt-shift is most noted for simulating miniature scenes with real-life photographs.
The Android version of Instagram runs on version 2.2 or above and is available at Google Play. The app is not currently available for Android tablets.
Thanks for reading CBS NEWS.
Create your free account or log in
for more features.