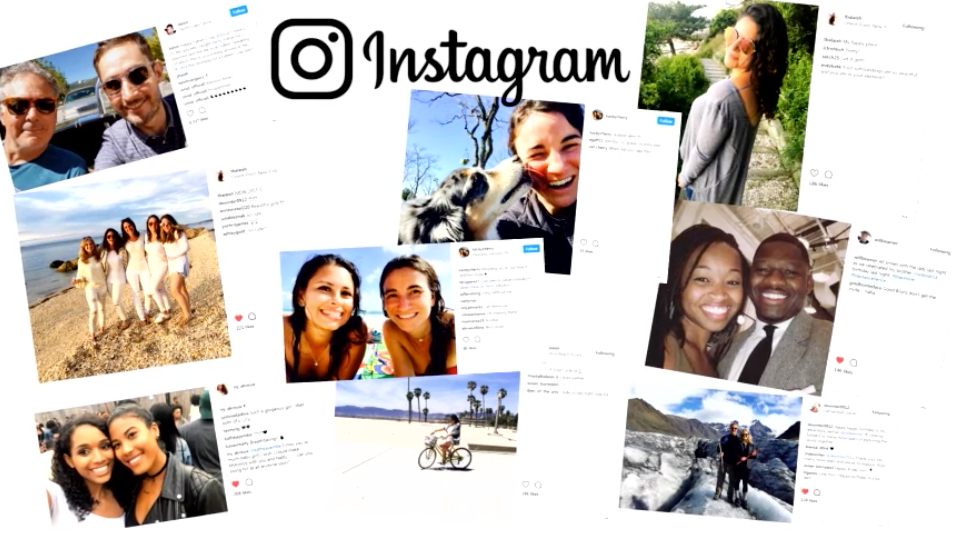 Is Instagram going too far to protect our feelings?
"CBSN: On Assignment" airs Monday, August 14 at 10 p.m. ET/PT on CBS, and on our streaming network, CBSN.
---
Instagram is on a mission to become the "kindest" place on the internet. With its latest technology, the company is working to tamp down on internet trolls. But does the groundbreaking technology go too far?
Since its launch in 2010, Instagram has gained 700 million users, and has become the third most popular social media app in the world, behind Facebook and YouTube. Instagram CEO Kevin Systrom is attempting to make kindness its watchword through two new phases. The first phase seeks to eliminate toxic comments from people's feeds, while the second phase, which has yet to roll out, will elevate positive comments.
CBS News partnered with Wired magazine to get a behind-the-scenes exclusive look at the technology.
"Do you ever worry about having too much power?" Wired editor-in-chief Nicholas Thompson asked Systrom. "You are kind of writing a constitution for a world in which 700 million people live."
"Do I worry about it? No," Systrom replied. "We can improve the lives of many young people in the world that live on social media."
Instagram is betting that limiting hate speech will actually encourage more expression on the platform.
As Systrom put it, "Is it free speech just to be mean to someone?"
"We just decided to be on the side of making sure we optimized for speech that was expressive and felt like the freedom to be yourself."
Other social media sites like Facebook and YouTube allow users to turn comments off if the haters get out of hand. Instagram's new feature, however, blocks offensive comments from appearing on someone's post in the first place. The new filter is powered by machine learning -- technology that enables computers to spot certain types of language and continually improve its responses. An inappropriate comment is flagged and blocked for users, except for the person who posted it, so they won't know that their comment was filtered out.
Thompson asked Systrom if he worries if this could make Instagram a place where everything in the world is rosy. "That's not something we want," he responded, noting that only the most egregious comments would be blocked by this system. "In the range of bad, we're talking about the lower 5 percent… I don't think anyone would argue that makes Instagram a rosy place, it just doesn't make it a hateful place."
Systrom believes hateful comments discourage expression. "We're not here to curb free speech," he says. "But we are here to make sure we attack the problem of bad comments on Instagram."
According to Douglas Rushkoff, a writer, public speaker and critic who focuses on the power of social media companies, these types of decisions aren't just about making the internet nicer -- they're also about money.
"The problem with free speech for these companies is it makes them less commercial spaces," Rushkoff said. "Of course they are going to start limiting what can be said."
Encouraging more posts and interactions is central to its success as a company, he explains. "The business plan of Instagram is really to map the influences and the social connections between people and then monetize that as data."
"So you think you're creating more free speech by limiting free speech?" Thompson asks Instagram's director of public policy, Nicky Jackson Colaco.
"I would phrase it differently. I would say we are creating a stronger and more robust platform for free expression by giving people tools to allow themselves to express themselves however they want to," Jackson Colaco says. "If toxicity on a platform gets so bad that people don't even want to post a comment, they don't even want to share an idea, you've actually threatened expression more that way than if you just give people the tools that they need."
"'Air freshener on the s**t of the internet. Use Instagram today.' It's a great ad," Thompson proposes.
"I think what we're saying is we want to be in a different world," Jackson Colaco says. "If you talk to most people and ask them what it can feel like online, it can feel really toxic. … It really isn't about painting everything in rosy-colored hues, it's about promoting belonging, inclusion, and more kindness."
Some of the biggest targets of online bullying are younger people. A study by the Royal Society for Public Health in the U.K. this spring argued that Instagram is the most detrimental social networking app for young people's mental health.
"While I take issues with that particular study, let's just imagine that people do have bad experiences on Instagram, which we totally understand and absolutely does happen. We want to minimize the number of bad experiences that people have," Systrom says.
And the idea of failure doesn't scare the tech mogul.
"What if actually people get turned off by Instagram and they say Instagram is becoming like Disneyland... and they share less?" Thompson asks.
"When you fail at least you're trying," Systrom replies. "Maybe trying sends a signal to other companies that this is a priority and starts a national and international conversation. … I think that will be success."
Thanks for reading CBS NEWS.
Create your free account or log in
for more features.