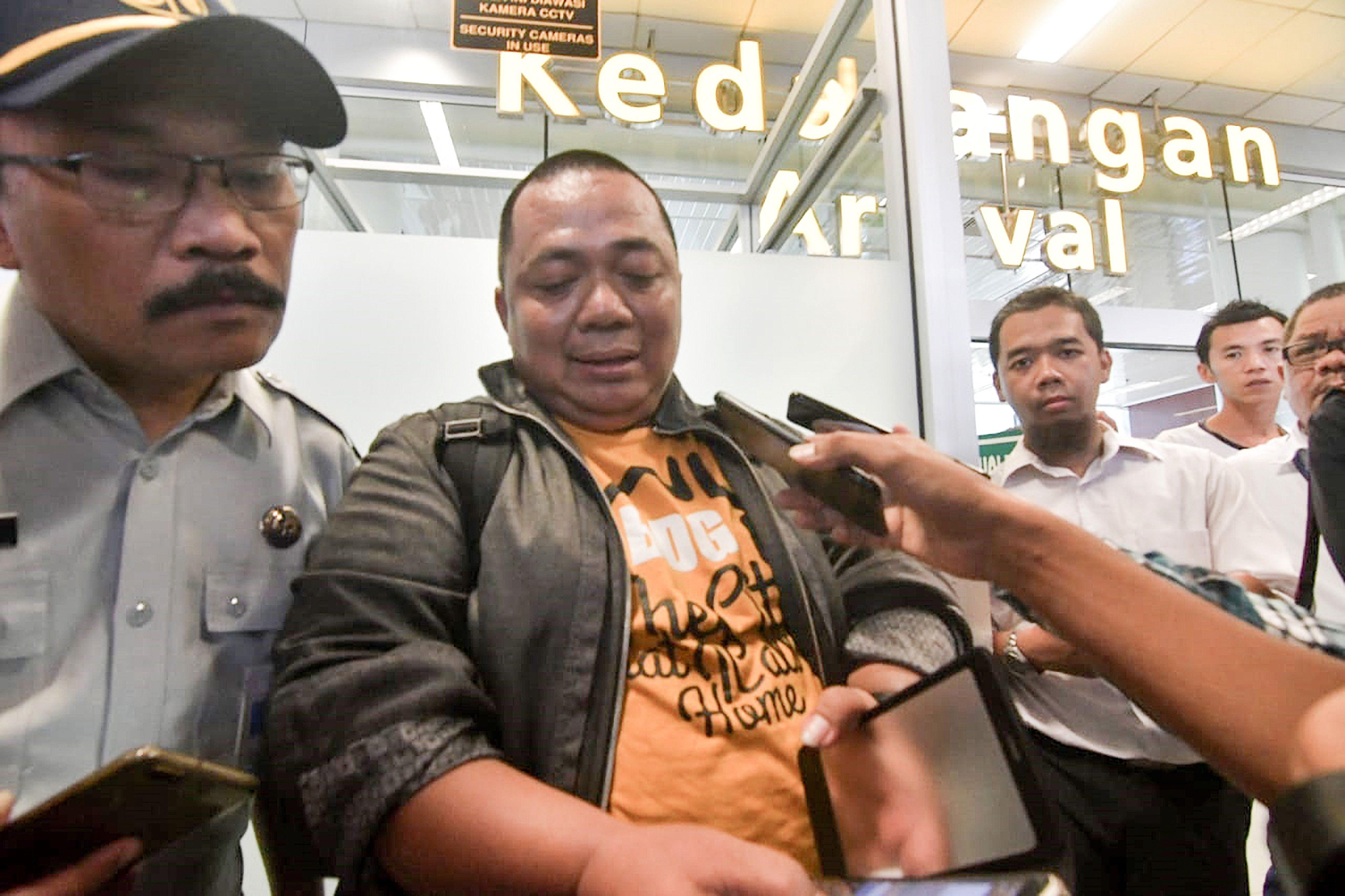 Man misses doomed Lion Air flight due to traffic as colleagues are feared dead
An Indonesian man is counting his blessings after not arriving on time to board the doomed Lion Air plane with 189 passengers and crew that crashed in the Java Sea Monday morning. Sony Setiawan, an official with the Indonesian finance ministry, told the Agence France-Presse (AFP) that he missed the flight because of Jakarta's notorious traffic congestion, which inadvertently saved his life.
As officials fear the worst of those who boarded the flight, Setiawan is still figuring out how he got so lucky. He was due to board the ill-fated Boeing-737 MAX but was held up on his commute to Soekarno-Hatta airport.
"I usually take (flight) JT610 -- my friends and I always take this plane," Setiawan told AFP. "I don't know why the traffic at the toll road was so bad. I usually arrive in Jakarta at 3 a.m. but this morning I arrived at the airport at 6:20 a.m. and I missed the flight."
Lion Air said the brand-new aircraft, on a 1-hour-and-10-minute flight to Pangkal Pinang on an island chain off Sumatra, was carrying 181 passengers, including one child and two babies, and eight crew members.
The National Search and Rescue Agency's deputy chief, Nugroho Budi Wiryanto, said some 300 people including soldiers, police and local fishermen are involved in the search. A tweet from the agency showed six body bags containing the remains, which had been brought back to the airport.
When asked if there's any hope of survivors, Wiryanto said,"We are waiting for the miracle from God."
Indonesia's Finance Minister Sri Mulyani also met with the chief, seeking information about 20 finance ministry staff who were on the flight after attending a ministry event in Jakarta.
While grateful to be alive, Setiawan is heartbroken about his friends who were on the flight.
"The first time I heard I cried," he said. "I know my friends were on that flight."
Setiawan ended up flying on a different flight to Pangkal Pinang and only found out about the plane crash when he landed safely. He then called his family who was filled with relief and emotion.
"My family was in shock and my mother cried, but I told them I was safe, so I just have to be grateful," he said.
The crash is a significant blow to the country's aviation safety record after the lifting of bans on its airlines by the European Union and U.S. Indonesian airlines were barred in 2007 from flying to Europe because of safety concerns, though several were allowed to resume services in the following decade. The ban was completely lifted in June this year. The U.S. lifted a decadelong ban in 2016.
Thanks for reading CBS NEWS.
Create your free account or log in
for more features.