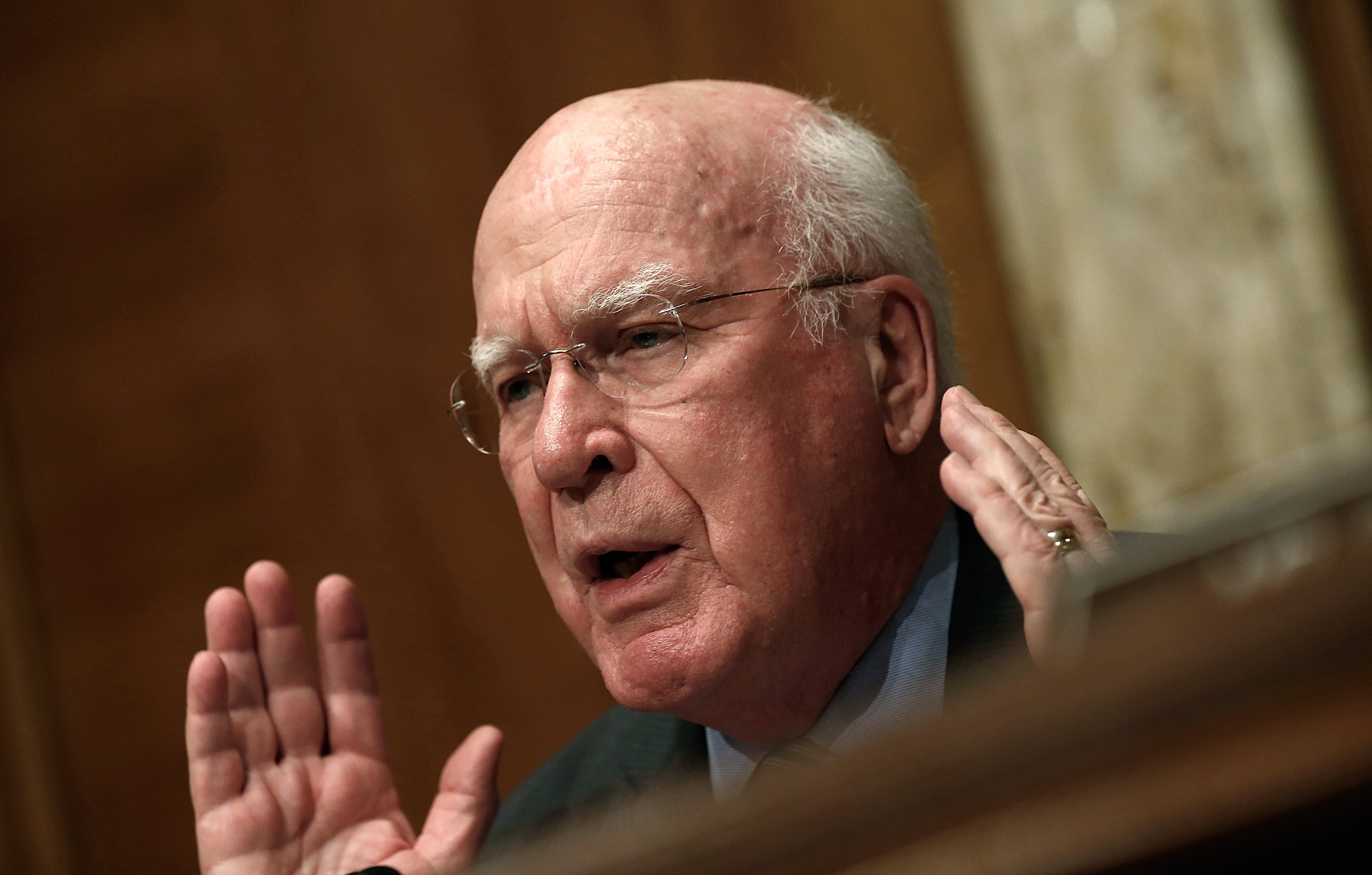 In rebuke of Donald Trump, Senate panel rejects religion-based bans
In a rebuke of Donald Trump's plan to ban Muslims from entering the U.S., the Senate Judiciary Committee voted 16-4 Thursday on an amendment that confirms that the U.S. should not block people from the country because of their religion.
"It is the sense of the Senate that the United States must not bar individuals from entering into the United States based on their religion, as such action would be contrary to the fundamental principles on which this Nation was founded," said the amendment, offered by Sen. Patrick Leahy, D-Vermont, the top Democrat on the committee.
The four "no" votes were Sens. Jeff Sessions, R-Alabama, Thom Tillis, R-North Carolina, David Vitter, R-Louisiana and GOP presidential candidate Sen. Ted Cruz, R-Texas.
Cruz said Tuesday that he disagreed with Trump's new plan to block Muslims from entering the U.S.
"There's nothing in the Leahy amendment that mentions Islam or Trump. It is a broad historic statement of policy that goes beyond what we've done before, misunderstands the situation," said Sessions, who claimed the amendment would prevent immigration officials from asking people questions about their religion.
"Are we really prepared to disallow, in the consideration of tens of millions of applications for entry to the United States, any questions about religious views and attitudes?" Sessions said.
The approved language was added to a bill on nuclear terrorism.
"I find his statements to be disgusting, outrageous and un-American," Sen. Dick Durbin, D-Illinois said about Trump Thursday. "When he took this extreme position when he said he would exclude the people of one religion from entering America, it really was a call to arms to everyone who believes in this Constitution."
Many politicians from both sides of the aisle, including former Vice President Dick Cheney, denounced the plan.
"I thought I'd never in my life, retweet Dick Cheney, but I did," Sen. Amy Klobuchar, D-Minnesota, said.
Thanks for reading CBS NEWS.
Create your free account or log in
for more features.