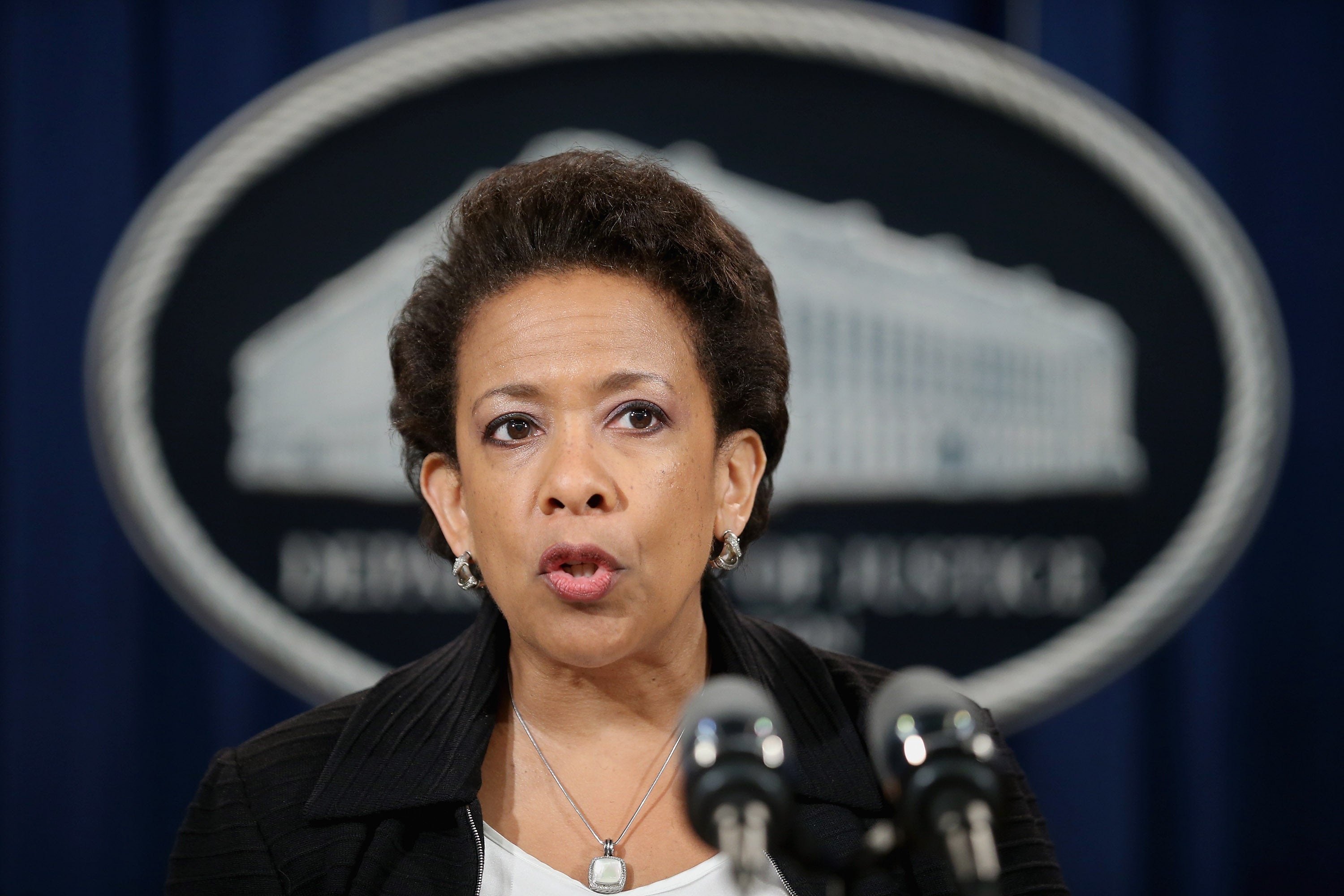 In rare admission of guilt, Wall St. banks say they rigged markets
Five of the world's largest banks have plead guilty to federal charges including manipulating the global foreign exchange market and rigging a benchmark interest rate that affects the cost of credit card, vehicle and other loans.
Citicorp (C), JPMorgan Chase (JPM), Barclays (BCS) and Royal Bank of Scotland (RBS) agreed to pay more than $5 billion for conspiring to fix the price of U.S. dollars and euros, the Justice Department said Wednesday. The main banking unit of UBS Group plead guilty to charges tied to interest-rate manipulation.
The settlements capped a multi-year probe by federal and state prosecutors into Wall Street firms' currency trading practices. Some of the evidence presented by the government highlights how banks colluded to rig financial markets. Traders, referring to themselves as members of "The Cartel," talked about their positions just ahead of setting rates, the government said.
"Almost every day for five years, they used a private electronic chat room to manipulate the exchange rate between euros and dollars using coded language to conceal their collusion," Attorney General Loretta Lynch said at a news conference to announce the settlements. "They acted as partners rather than competitors to push the exchange rate in directions favorable to their banks, but detrimental to many others."
Citicorp, which prosecutors said was involved in manipulating currencies from late 2007 to at least early 2013, agreed to pay $925 million. Barclays will pay $650 million; JPMorgan, $550 million; and RBS, $395 million.
Under the settlement, Barclays admitted that its currency trading, sales practices and collusive conduct violated a June 2012 non-prosecution agreement resolving the Justice Department's investigation of the manipulation of the London Interbank Offered Rates and other benchmark interest rates. It agreed to pay an additional $60 million criminal penalty.
The agreements bring to about $9 billion the total fines and penalties paid by the five banks to settle the currency probes. Unlike previous settlements that followed the 2009 financial crisis, however, Wednesday's agreements required banks to admit guilt, noted Robert Hockett, a University of Cornell law professor and expert on Wall Street.
"And with similar investigations into benchmark interest rate and precious metal price manipulation schemes still underway, there are likely to be more such to come," he said.
In acknowledging their companies' role in the fraud described by the Justice Department, the leaders at all five of the banks sought to pin the troubles on rogue employees, attributing the misconduct to individuals no longer employed with the firms.
In a statement, JPMorgan said the conduct that led to the government's antitrust charge was "principally attributable to a single trader," since dismissed from the bank. "The conduct of a small group of employees, or of even a single employee, can reflect badly on all of us, and have significant ramifications for the entire firm," Jamie Dimon, JPMorgan's chairman and CEO, said in a news release.
Citi's internal probe "has so far resulted in nine terminations and additional disciplinary actions," Michael Corbat, chief executive officer of Citi, said in a statement, while RBS chairman Philip Hampton also pointed at a handful of people at the Scottish banking giant as being responsible for manipulating markets.
Echoing this line, UBS leaders said that "The conduct of a small number of employees was unacceptable and we have taken appropriate disciplinary actions."
Wall Street critics reject the view that malfeasance on Wall Street, including recent evidence of market manipulation, is attributable to a few bad apples.
Dennis Kelleher, CEO of Better Markets, a nonprofit group that advocates for more transparency in markets, dismissed the settlements as part of an ongoing "charade," decrying a failure by prosecutors following the housing crash to hold individuals accountable.
"Banks don't commit crimes, bankers do. Until the feds personally and meaningfully punish actual executives and supervisors for their wrongdoing, big banks will continue their crime spree at the expense of investors, our markets, and families on Main Street," Kelleher said. "Pleading guilty to a crime must mean jail time."
Thanks for reading CBS NEWS.
Create your free account or log in
for more features.