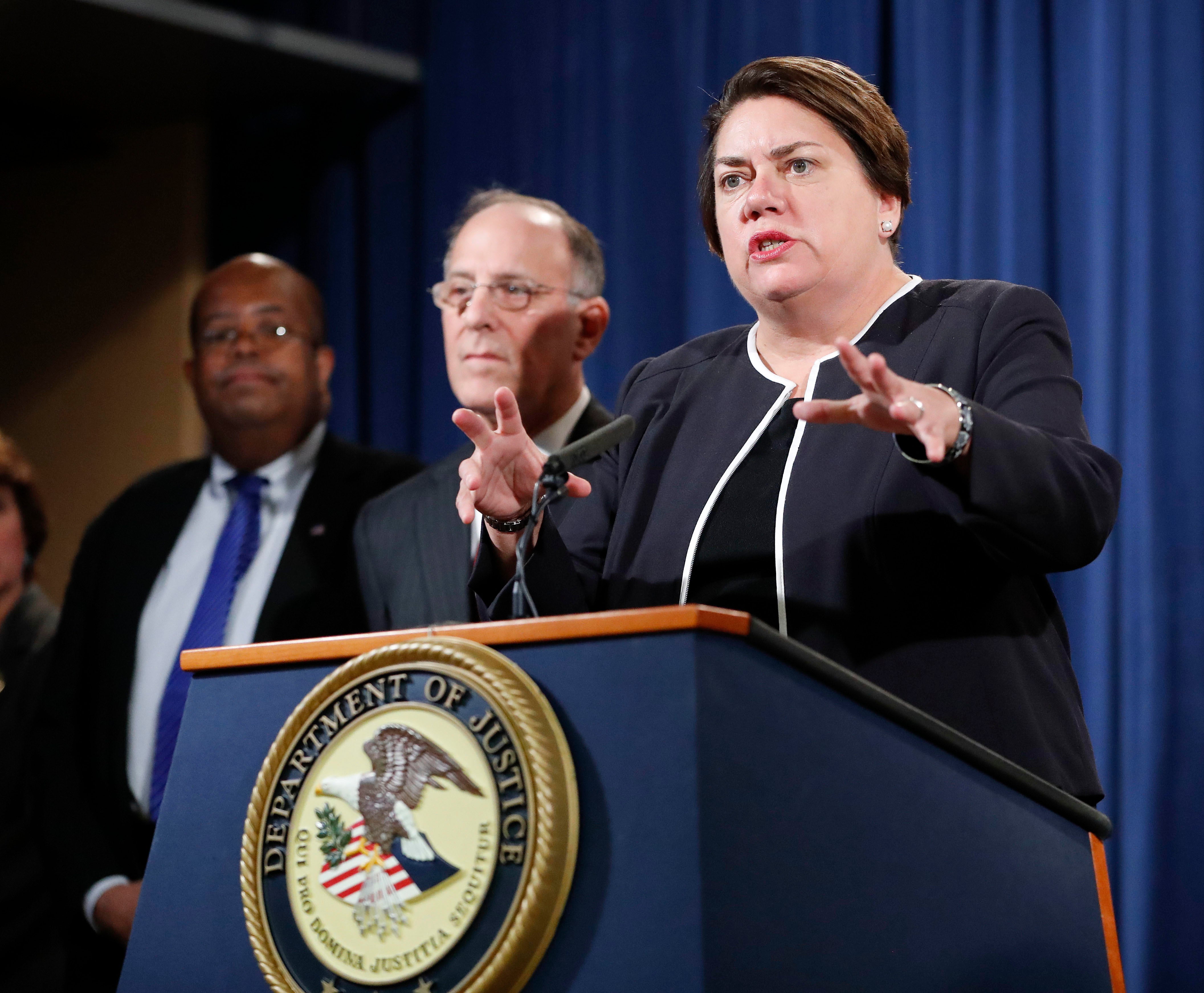 In call center scam, threats of arrest and deportation
WASHINGTON - It can be a frightening call to get.
Callers posing as tax and immigration agents are threatening arrest, deportation or other punishment unless money is sent to help clear up what they say is a deportation warrant or to cover unpaid income taxes.
The government says it's a scam -- one that's tricked at least 15,000 people into shelling out more than $300 million.
Now the Justice Department has charged 61 defendants in the United States and abroad in connection with a call center operation that officials say is based in India.
Federal prosecutors have just unsealed an indictment detailing the case.
Assistant Attorney General Leslie R. Caldwell says authorities served nine warrants in eight states and arrested 20 people in the international fraud and money laundering scheme investigation. The case includes five call center groups.
Caldwell says the scam targeted the elderly and minorities, and extorted thousands of dollars from victims at a time in what the Justice Department describes as a "sophisticated" scheme.
Using information obtained from data brokers and other sources, call center representatives in Ahmedabad, India, allegedly sought to defraud people by impersonating officials from the IRS or U.S. Citizenship and Immigration Services and threatening them unless they agreed to send money, according to the Justice Department. Payments made by victims were then laundered using prepaid debit cards or through wire transfers.
In one case, an Indian call center extorted $123,000 from an 85-year-old woman in San Diego, threatening her with arrest if she did not pay bogus tax penalties.
"This is a transnational problem, and demonstrates that modern criminals target Americans both from inside our borders and from abroad," Caldwell said at a press conference to announce the arrests.
People who think they may have been victimized in the scam or in other cases of telephone fraud may contact the Federal Trade Commission at a dedicated website.
Thanks for reading CBS NEWS.
Create your free account or log in
for more features.